OCT. 26-NOV. 8, 2011
Law students are more concerned about loan debt than employment data. Two courts in Indiana have created policies limiting employees' online conduct. Judges in Marion County are addressing the issues of "forum shopping" in small claims courts following an article in the Wall Street Journal.
Employment data is less worrisome than law school loan debt.
Read More
Workplace Internet policies go up against free speech concerns.
Read More
Proposed changes would reclassify drug crimes and emphasize county oversight.
Read More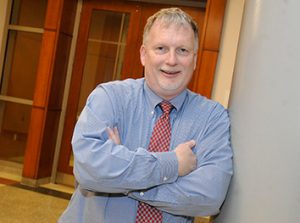 Marion County's small claims courts are unifying practices and ensuring litigants know their rights.
Read More
The Indiana attorney general says a stricter stance is needed.
Read More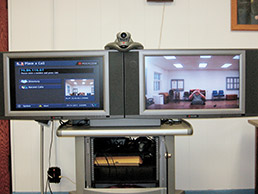 The Indiana Supreme Court balances due process and parental rights.
Read More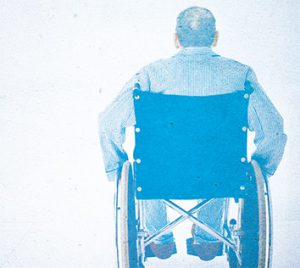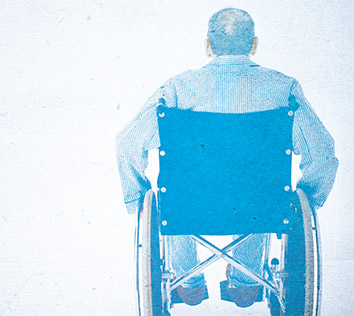 When siblings can't see eye-to-eye about how to care for their aging parents, families sometimes end up settling disputes in courtrooms. But elder care mediation can help families resolve conflicts before they become matters for litigation, if only more people knew about and used this option.
Read More
John Van Winkle writes that the incorporation of all or parts of the Uniform Mediation Act into the Indiana ADR Rule 2 covering mediation would bring clarity to the scope and extent of confidentiality in mediation.
Read More
Expecting the unexpected is valuable mediation skill.
Read More
The wave of technology that has swept the late 20th and early 21st centuries is taking us all for an interesting ride.
Read More
We give South of Chicago 3.5 gavels!
Read More
A legislative study committee is about a week away from finalizing its proposals to clarify state law and allow for Indiana residents to use reasonable force to resist police entry into their homes in all but domestic violence and certain emergency situations.
Read More
A lecture on constitutional liability at Indiana University School of Law – Indianapolis; The Indiana Supreme Court will visit the University of Notre Dame Law School.
Read More
The Indiana Court of Appeals has ruled on the first of hundreds of medical malpractice claims filed against a former ear-nose-throat specialist in Merrillville, upholding a $300,000 jury verdict and also delving into novel legal issues that haven't been widely addressed by the state's appellate courts.
Read More
The Indiana Supreme Court's state office of Court Appointed Special Advocates honored Ronda Moyers of Howard County as Volunteer of the Year at the 15th annual GAL/CASA conference. She was nominated by a child who she advocated for while the child was in foster care.
Read More
Tom Froehle, chief executive partner for Baker & Daniels, and Andrew Humphrey, chair of Faegre & Benson's management committee, held a joint news conference Oct. 12 to formally announce that the two firms will merge, effective Jan. 1, 2012. The new firm – Faegre Baker Daniels – will have 770 attorneys and 45 consultants in the United States and abroad, Humphrey said.
Read More
Volunteers are needed to make financial education presentations at high schools.
Read More
An overview of the statutory rights of an employer/carrier to recover on such liens is often a good refresher as many attorneys tend to overlook this important aspect when seeking to settle their liability case.
Read More
Incoming Indiana State Bar President C. Erik Chickedantz is asking lawyers to get active as part of a new statewide initiative to promote health and personal well-being in the legal profession.
Read More
In the current legal market, there are many lawyers, both new and more experienced, who find that they have to "go it on their own."
Read More
Help the Indianapolis Bar recognize the many ways lawyers and legal professionals inspire us and help our community. Nominate your peers for IndyBar awards — to be presented at the Recognition Luncheon on November 29, 2011.
Read More
In Shakespeare's The Tempest, the drunken butler, Stephano, quips, "He that dies pays all his debts." Obviously, the Bard's fool had no experience with tax liens, which may cause as many problems for clients during and after life as the underlying debt itself.
Read More
Through the upcoming Surviving and Thriving program on Thursday, November 10, solo and small firm practitioners—whether newly graduated, seasoned pros or those transitioning to the solo/small firm world—will be provided with the tools, information and connections to not only survive, but thrive in the practice of law.
Read More
Photos from the Ask a Lawyer event in October 2011.
Read More
The United States Bankruptcy Court for the Southern District of Indiana has formed a Bankruptcy Pro Bono Panel of volunteer attorneys to represent indigent parties on a pro bono basis in adversary proceedings and contested matters.
Read More