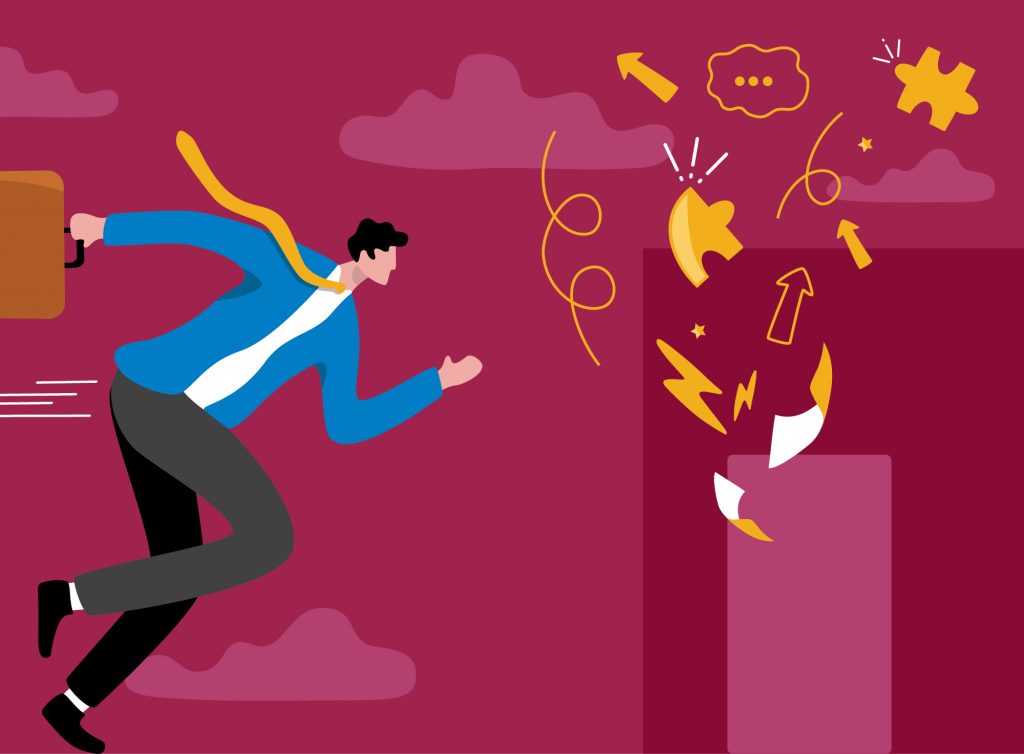 When entrepreneur Dan O'Toole scribbled on a napkin an idea for what he considered to be the next great American invention, he rushed to file for a patent in less than a week. Telling his attorney he didn't have time to waste, O'Toole ended up leaving a large competitor in the dust.
"I beat Amazon by nine days," he said.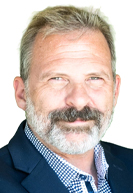 O'Toole, of Lawrence, owns a small startup called DRONEDEK. He said he is the beneficiary of the "first-to-file" approach adopted 10 years ago when the U.S. patent system underwent major reformation through the enactment of the Leahy-Smith America Invents Act.
The new law sought to make the patent filing process easier, enabling American entrepreneurs and businesses to get inventions to the marketplace more quickly with fewer costs and unnecessary litigation. While that's proven true for some, like O'Toole, other members of the innovation community say those goals have been hit or miss.
Following years of unresolved and controversial debate to fix what some called a broken patent law system, the AIA was signed into law in September 2011, bringing America's patent law system in harmony with much of the rest of the world.
Most significantly, the overhaul did away with the "first-to-invent" method of granting patents and implemented the "first-to-file" system. That means whoever gets to the U.S. Patent and Trademark Office first secures the patent.
The new law also changed the ways in which inventors and businesses can challenge existing patents, either through an inter partes review or a post-grant review.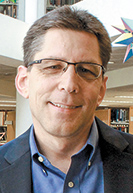 "Those have given the opportunity to challenge and to weed out patents that never should have been granted more quickly and at a lower cost than doing it through litigation," said Mark Janis, director of the Center for Intellectual Property Research at Indiana University Maurer School of Law.
Proponents of the AIA say the reform holds the promise of creating a more efficient, predictable and transparent patent system in the U.S. Janis described the AIA as the most ambitious legislative patent law package the country had seen in decades, but he said he was surprised when it passed.
"It seemed like it came at the last minute, like it was perhaps not going to fly," he said. "I thought it was a considerable accomplishment in negotiation to bring everyone together and to pass that."
Challenging a patent
DRONEDEK, O'Toole's utility-patented product, is a next generation mailbox equipped for drone package receiving and storage. O'Toole got his first patent for the invention in 2017 and a second in 2019.
In considering the impacts of the AIA, the Hoosier entrepreneur said he thinks the first-to-file system has leveled the playing field for smaller startups.
"I'm a good example of that — I beat the big guys," he said. "If you document the filing dates, you can't argue with black and white. (The first-to-file system) doesn't open up the opportunity for stuff to happen that is more gray."
But the most significant impact of AIA reform on the innovation community in the past decade has been the implementation of the administrative challenge procedures, Janis opined. Both proceedings come before a panel of administrative judges chosen from the Patent Trial and Appeal Board with the presentation of evidence, experts and deposition of inventors.
Under inter partes review, patents or certain claims in a patent can be challenged in a quasi-litigation proceeding. An inter partes review can only be filed nine months after the patent has been granted and costs at least $23,000.
Post-grant reviews can be filed within nine months of the patent being granted with a minimum cost of $30,000. A post-grant review may be instituted upon a showing that it's more likely than not that at least one claim challenged is unpatentable. If the proceeding is instituted and not dismissed, a final determination by the board will be issued within one year.
"It's been very interesting to see how that's been implemented," Janis said. "On the one hand, having that opportunity can be really good for innovation, but on the other hand, you have to build in smart procedural safeguards, otherwise those proceedings can be used to harass less well-resourced inventors."
That can be especially true in industries where there are many large incumbents that might try to shut out startups that could be disruptive.
"So getting the balance right is really difficult," Janis said.
That balancing act exemplifies both the benefits and drawbacks of the AIA, Janis continued. While some think the creation of the challenge proceedings was an enormous mistake that made it much harder for some inventors to maintain their patent rights, others argue it was a critical reform because patent litigation is expensive and mechanisms need to be in place to challenge issued patents through an administrative proceeding.
"The debates that have occurred over the past 10 years reflect that division," he said.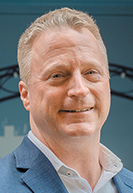 Evansville patent attorney Rick Martin of Martin IP Law Group said the AIA has created a better patent system with good intentions that often works well in certain cases.
"It had some post-grant review provisions which I think were generally intended to give another avenue to small businesses and independent inventors to challenge the validity of patents without going to the courts, which is expensive for them," Martin said. "While it does do that, I think in practice over the last 10 years, oftentimes it just adds an additional layer of expense to the whole litigation process, which is an unintended consequence."
Quarles & Brady partner Christine Hansen, who focuses her practice on patenting complex life science and chemical technologies, said she was surprised that the votes came together to pass the AIA.
"In my experience, the economic impact of having these post-grant challenges is much greater than the change to first inventor to file," Hansen said.
She added that she thinks the AIA has opened opportunities for the innovation community, through post-grant proceedings, to offer a way to solve problems with third-party patents to allow a project to go ahead.
Still debating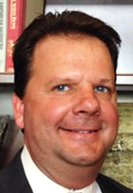 Like O'Toole, independent inventor Brad Pelkofer said he also benefited from the first-to-file system. He initially received pro bono assistance from the IU Maurer Intellectual Property Law Clinic, which helped him patent his alternative lacing system for ice skates and athletic shoes.
Pelkofer, who received the patent for his product, Panther Teeth, in September, said he appreciates the breathing room and protection afforded to inventors filing for a patent under the reformed system.
"You take an idea from a napkin and the idea doesn't even need to be fully completed, which is nice, and that gives you one year from the provisional to the nonprovisional to work out the kinks to finalize your engineering and testing," he said. "In my opinion, it's a better system because it locks in the idea and it allows the entrepreneur one year to dot the I's and cross the T's.
"That first-to-file, I think, is critical for people to go out there to take and assume risk," Pelkofer added.
For his part, Greenfield attorney Paul Overhauser said he thinks the majority of patent owners would say the AIA is not good thing. But one benefit he noted is that if post-grant proceedings are initiated, the 18-month deadline by which a decision has to be rendered would keep the issue from being tied up for years on end.
He also pointed to the reformed system for ruling on the validity of a patent.
"In the abstract, the procedure sounds like it would be a good thing, but I think in practice, it hasn't turned out to be as favorable toward patent owners as everyone originally envisioned," Overhauser said.
While Overhauser said he doesn't think the AIA has made things more difficult for patent law practitioners, it has made a slightly positive impact in providing more clients.
"More inventors are interested in filing because they realize that someone else who comes up with the same invention could get the patent," he said.•
Please enable JavaScript to view this content.