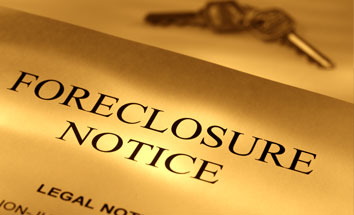 Courts around the state have experienced more success with a new approach to settlement conferences utilizing facilitators – who interact directly with borrowers and lenders – than past attempts to find alternatives to foreclosures.
The Mortgage Foreclosure Trial Court Assistance Project was first started in Allen County in February. Marion, St. Joseph, and Monroe counties followed suit with similar programs in April. Lake County started its program in July, and the latest to start a program, Madison County, began using a facilitator in August. Two more counties – Clark and Vanderburgh – are also set to start using facilitators in the next two months.
All of the participating counties use court-appointed facilitators who are paid through a portion of the $50 filing fee required for all foreclosure cases in Indiana starting July 1, 2009.
During the initial call, the facilitator and borrower discuss what the borrower needs to bring to a settlement conference, what they might be able to achieve in terms of a workout – whether it's a short sale, a loan modification to stay in the home, or another option. Ultimately the facilitator helps schedule the settlement conference between the borrower and lender.
While it's too early to tell if the borrowers who have had initial success will have long-term success due to the length of the foreclosure process, which can take up to six months, the numbers are promising, said Megan Graves, a spokeswoman for the Indiana Housing and Community Development Authority.
Between March 1 and Sept. 1 in Allen, Marion, St. Joseph, and Monroe counties, of the 447 telephone conferences that were scheduled, 266 conferences were held and the remaining 181 borrowers failed to appear. During the 266 telephone conferences that took place, 222 settlement conferences were requested, of which 156 were held; of those, 94 conferences resulted in workouts, 34 resulted in no workout and the lender proceeded with foreclosure, and the remaining conferences were being followed up by the facilitators, according to statistics provided by Elizabeth Daulton, project manager of the Mortgage Foreclosure Trial Court Assistance Project for the Indiana Supreme Court, Division of State Court Administration.
The majority of the phone and settlement conferences took place in Marion and Allen counties because they started earlier than the other counties.
In Allen County, of the 210 telephone conferences scheduled, 110 were held. Of those, 87 settlement conferences were requested, and 71 were held. Of those, 38 resulted in a workout and 15 resulted in foreclosure.
In Marion County, 174 telephone conferences had been scheduled, and 91 took place. Of those, 73 requested a settlement conference, and 62 took place with 44 resulting in a workout and 15 resulting in foreclosure.
In Monroe County, 49 telephone conferences had been scheduled, and 14 were held. Of those, 11 requested settlement conferences, and eight took place. Four resulted in a workout, and one resulted in foreclosure.
In St. Joseph County, 51 telephone conferences were held and all requested settlement conferences. Since then, 15 have taken place, with eight resulting in a workout and three in foreclosure.
"It has been estimated that each averted foreclosure saves local communities and stakeholders at least $40,000," according to a fact sheet Daulton provided to Indiana Lawyer. "… from March to September 2010, the MFTCAP has saved Indiana residents more than $3.75 million."
Since the two facilitators started working in Marion County, things have been "remarkably better," said Marion Superior Judge Cynthia Ayers, who oversees one of the courts in her county to have the program. She has also been involved with foreclosure prevention efforts through the Mortgage Foreclosure Task Force of the Indianapolis Bar Association.
"Now there is someone to help collect the appropriate documents from the borrower to have when the conference takes place," she said. "… When the borrowers come to the settlement conference it's much more likely they'll be successful."
She said there were still some issues with document exchange where a borrower would send their documents to the bank that holds the mortgage, but then the servicer – the lawyer who comes to court – would not receive them in time for the conference.
To get around that issue, she said, the court has discussed having an online document repository where the court could save documents from the borrowers, which the court could then e-mail to the servicer ahead of the settlement conference.
Judge Ayers has also met with state legislators to discuss her concerns, including a possible change to the statute that would change the program to an opt-out program.
She also suggested to legislators that there would be a stay in the foreclosure proceedings until all negotiations are concluded.
"Now, if there's no agreement in seven days, the lender can move ahead with a foreclosure. We want there to be a stay because miscommunication is a huge problem," she said.
Another effort to work with borrowers was a Sept. 1 event sponsored by the Indiana Foreclosure Prevention Network that took place at National Guard armories in Indianapolis, Hammond, South Bend, Fort Wayne, Columbus, Evansville, Terre Haute, and Richmond.
Participants at each location sat through a 30-minute orientation session, met with foreclosure prevention counselors to discuss what they would need to provide to their lenders, and what options they might have, Graves said.
The counselors helped borrowers compile packets for their lenders, including copies. Following the event, counselors have been going through about 300 submitted packets from around the state, and they have followed up with participants for missing information. Completed packets will then be given to lenders at an event in Indianapolis Sept. 16 that will include 20 lenders.
Borrowers who didn't attend the Sept. 1 event can still participate Sept. 16, but Graves said organizers wanted to have a statewide event so those who couldn't make it to Indianapolis Sept. 16 could still get their information in front of their lenders.
At the Sept. 1 event, borrowers who had legal questions could speak with attorney volunteers. There will also be attorney volunteers available at the Sept. 16 event.
Christopher Purnell, an attorney at Neighborhood Christian Legal Clinic in Indianapolis who works with that agency's foreclosure prevention counselors and another NCLC attorney on foreclosure issues, hosted a one-hour webinar training on foreclosure for the volunteer attorneys. He also volunteered Sept. 1, and planned to attend the Sept. 16 event.
While foreclosure prevention counselors were able to answer most of the questions participants had about loss mitigation, he said, some did ask volunteer attorneys about how bankruptcy might affect a workout. Others asked about how benefits from Social Security, disability, Medicare, or unemployment might affect their chances for a workout, and some asked how to appeal if they had been denied those benefits.
Graves said the Sept. 1 statewide event to prepare borrowers for the Sept. 16 event is the first of its kind in the country. She added they hoped to have closer to 1,000 households participate, but organizers were happy with 300 for the first event like this.
Daulton added there has been a great amount of interest from attorneys to volunteer for events like these, and ICLEF will have a training Oct. 28 as an update to the trainings that took place last year.
Purnell credited the volunteer attorneys for their efforts, and said borrowers seemed positive about the experience Sept. 1.
"Overall, the feeling was positive," he said. "It's like driving into a bad neighborhood. Even though they know it's bad, at least they know where they are heading."•
Please enable JavaScript to view this content.