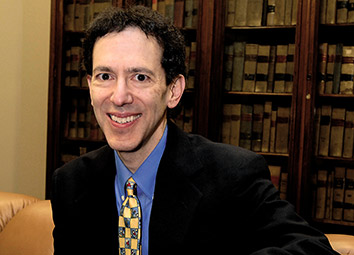 A recent Indiana Court of Appeals opinion has left many people in Indiana and beyond wondering what the implications may be for pregnant women, if the opinion stands.
In Bei Bei Shuai vs. State of Indiana, No. 49A02-1106-CR-486, the appellate court was asked on interlocutory appeal to determine whether the Marion Superior Court erred in denying bail for Bei Bei Shuai, a woman being held on charges of attempted feticide and murder. Shuai's attorneys also appealed the denial of Shuai's motion to dismiss those charges.
The appellate court determined that Shuai sufficiently rebutted the presumption of guilt required to hold her without bail and remanded for determination of bail. But the appellate court affirmed the denial of her motion to dismiss, finding the charging information was not deficient.
At IL deadline, Shuai was still in jail, where she has been for nearly a year.
Background
Shuai was distraught when she wrote her suicide note on Dec. 23, 2010. She was 33 weeks pregnant at the time – allegedly carrying the child of a married man who had just ended their affair.
She ingested rat poison and lay down alone in her apartment, waiting to die, according to her attorneys. But when she did not die, she left her apartment. A concerned friend drove Shuai to a nearby hospital, and she was transferred to Methodist Hospital's Obstetrics Unit on Dec. 24.
 
On Dec. 31, after detecting an abnormal heartbeat in the fetus, doctors delivered Shuai's baby by cesarean section. And on Jan. 2, a doctor told Shuai that the baby likely would not survive and recommended that she be removed from life support. After a series of phone calls to city and county agencies, the Marion County Department of Child Services ultimately determined that Shuai was authorized to make all decisions related to her child's medical care. Shuai allowed the hospital to terminate life support on Jan. 2, and she held her baby in her arms for five hours before the child died on Jan. 3.
A homicide detective arrived within moments of the infant's death. And in March 2011, the state charged Shuai with murder and attempted feticide.
A difference of opinion
Advocates for the plaintiff claim that Shuai was mentally ill and is being punished for attempted suicide, which is not a crime in Indiana. But David Rimstidt, the Marion County chief deputy prosecutor who is arguing the state's case in Shuai, said Shuai's actions on Dec. 23 appear to be criminal.
"We looked at the facts that were alleged and looked at the state of Indiana's law and believed there was probable cause that a crime was a committed," he said. "And the Court of Appeals has now said that the charges were appropriate."
David Orentlicher, Samuel R. Rosen Professor of Law and co-director of the William S. and Christine S. Hall Center for Law and Health at Indiana University Robert H. McKinney School of Law, filed an amicus brief in the case.
"If the prosecutor is going to go after depressed, suicidal women, that means that any drug addict who becomes pregnant and takes drugs while pregnant attempts feticide, too," Orentlicher said.
Orentlicher and others in the medical profession share a concern that if the Court of Appeals opinion stands, pregnant women who have knowingly engaged in behavior risky for their pregnancies – like smoking or drinking alcohol – may avoid seeking medical care out of fear of being prosecuted.
Shuai's attorney, Linda Pence, described the possible consequences of the appellate court's opinion as "horrible, tragic, scary, frightening."

"This decision exposes any woman or women who could become pregnant to potential criminal charges – serious charges, non-bailable charges – for actions they take that could harm their fetus," Pence said.
Statutory interpretation
Orentlicher said Indiana's feticide statute was designed to protect pregnant women from the actions of others. Orentlicher cited as correct application of the law, Brian Kendrick vs. State of Indiana, No. 49A02-1003-CR-300, a case in which the state charged Brian Kendrick with two counts of feticide after he shot a pregnant bank teller and caused fatal injuries to her unborn twins.
"There is an important principle that you don't bring criminal charges against people unless what (they're) doing is clearly against the law," he said. Orentlicher does not believe the state Legislature intended for pregnant women to be prosecuted for feticide. "It's irresponsible from a medical perspective, and it's irresponsible from a legal perspective," he said.
In the appellate decision, Judge Patricia Riley wrote separately to say that she disagreed with the majority that the charges against Shuai should not be dismissed. Kathrine Jack, an attorney for Shuai and local counsel for the National Advocates for Pregnant Women, cites one sentence Riley wrote that she finds compelling: "Moreover, it is axiomatic that courts are obligated to avoid construing a particular statute so as to achieve an absurd or unreasonable result."
Jack said that sums up what the majority opinion means for pregnant women.
"If this opinion stands as is, we can expect those sort of absurd results to come from the murder and feticide statutes," Jack said.
In the majority opinion, the appellate court mentioned a prior case in which a woman had been charged with neglect of a dependant for using cocaine during her pregnancy.
In Idette Herron vs. State of Indiana, 729 N.E.2d 1008, 1010 (Ind. Ct. App. 2000), the appellate court reviewed whether Idette Herron's unborn child could be considered a dependant under Indiana code. It determined that the fetus did not meet the definition of dependant.
"The court has ruled in a manner inconsistent with a prior ruling," Pence said. "In Herron, prosecutors charged a woman with neglect who was a drug addict, and in that case, the court said labels matter. And if you're going to be convicted of neglect, you have to do some harm to a human being. And in this opinion, they are now equating the fetus and the human being."
Drawing comparisons
Around the country, challenges to abuse and neglect charges – like the one seen in the Herron case – have ultimately resulted in higher courts reversing criminal convictions, recognizing that drug abuse should be treated as a health problem, not a criminal matter, Jack said.
The state has argued that Shuai is different from those cases, in that Shuai clearly intended to terminate her pregnancy when she ingested rat poison.
The state cited as evidence of intent an excerpt from Shuai's suicide note. Shuai had resolved to kill herself and wrote that she was "taking this baby, the one you named Crystal, with [her]."
But intent, Jack said, is difficult to prove.
"It is not as clear-cut as the state would like us to believe," she said.
As an example, Jack wondered if one could prove intent on the part of a woman who smokes during pregnancy, because warning labels advise pregnant women of the possible serious damaging effects to the fetus and baby.
"A pregnant mother sees that warning every time she takes a cigarette out of the pack," Jack said.
Orentlicher sees another possible negative outcome of the appellate court decision.
"The pregnant woman who has to worry about being subject to criminal charges – once she's done something and it puts her at risk, the only way she can avoid being charged is to have an abortion. To have a public policy that tells women the only way you can avoid charges is to have an abortion is just bad public policy," he said.
Rimstidt said that the prosecutor's office does plan to proceed with the charges against Shuai.
"There's a potential, I guess, of petition of transfer to the Supreme Court, and the Marion County prosecutor has not made a decision on whether to do that," he said.•
Please enable JavaScript to view this content.