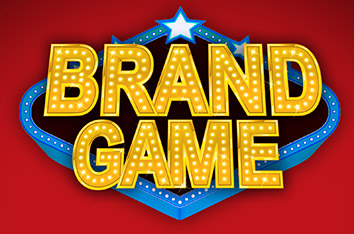 "It's a complex world. Be advised."
"Tell them you mean business."
Two very different branding strategies for two very different law firms, but each concisely captures the culture, respectively, of general practice firm Ice Miller LLP and accident and injury attorneys at Keller & Keller LLP.
Branding sets firms apart from the competition, but it also reflects, shapes and defines a firm's culture, marketing experts say. The dividends extend beyond forging an identity.
A Georgetown University Law Center study published in February found that 70 percent of participating law firms reported that a good culture at a firm was the first- or second-most important consideration for prospective hires. The conclusion: Growing firms are those with a known, respected and cultivated culture.
"Ice Miller enjoys strong brand awareness and the well-recognized tagline, 'It's a complex world. Be advised.' supports the firm's position in the marketplace," said Ice Miller marketing director Patricia Batesole. She said the message resonates with clients as well as the firm's more than 300 attorneys and 300 employees nationwide.
"Ice Miller's culture is embodied by the slogan's brand promise of a sophisticated law firm with capabilities that span many geographic and legal arenas," she said.
You might see the "be advised" tagline on the firm's materials or hear it in conjunction with public-affairs television sponsorships, for instance. You're unlikely to hear it in the same media space as Keller & Keller's "Tell them you mean business" spots.
Keller & Keller partner James R. Keller said the firm's marketing tagline carried widely in television commercials is meant to convey zealous advocacy as well as empathy. "We think those two qualities are equally important in developing a culture," Keller said. "You're no good unless you show compassion."
Keller said community involvement also is an important factor in a firm's culture. He noted the firm's participation in the Samantha's House charity, which is building its fifth house for disabled children.
A marketing firm developed the "Tell them you mean business" tagline that's also used by other firms in other markets. The ads drive prospective clients to the 10 attorneys in Keller & Keller's Indianapolis office, but Keller said the firm's best cases come from referrals.
Hillel L. Presser, an attorney who owns Florida-based Lawyer Marketing LLC, consults with firms around the country trying to shape their images. He said the Georgetown study, which polled firms as small as three attorneys and as large as 500, shows the importance for smaller firms of developing a brand strategy.
"It's an absolute necessity if you want to be in business five years, 10 years, 15 years from now," said Presser, author of "The Lawyer's Law of Attraction: Marketing Outside the Box but Inside the Law."
"If you don't have some sort of marketing plan," he said, "the big guys are going to put you out of business."
Some firms are strictly old school when it comes to branding.
Evansville full-service firm Kahn Dees Donovan & Kahn is 105 years old, employs 32 attorneys and takes a reserved approach, said co-managing partner G. Michael Schopmeyer. "Our branding, marketing and other business development efforts are reflective of the way we practice law, preferring substance over style and seeking long-term value rather than short-term gain," he said.
"We believe that it's more effective to build an enduring relationship than to make a big splash that might be unsupported by true experience or know-how," Schopmeyer said.
Larger firms such as Bingham Greenebaum Doll LLP, which has about 225 attorneys, can devote greater resources to branding. BGD marketing communications lead Katie Gilmore said the focus is on building relationships and trust, and showcasing the firm's capabilities.
Social media such as LinkedIn and Twitter, and QR codes on branded material drive people to the firm's website. "The goal is get them to the content," Glimore said.
On BGD's site, visitors will find content such as a book entitled "The Fiscal Cliff in Depth" that may be downloaded. The topical tome has been of interest to a range of clients and prospects, from estate attorneys to manufacturers, Gilmore said. "We were seeing in the competitive landscape a lot of other companies pushing out quick blasts," she said. "We weren't seeing anyone diving in and really showing an in-depth look at it."
Bingham also recently launched a quarterly magazine that can be downloaded from the website, and a print version is produced and distributed to clients and leads. The magazine provides a "second look" at website content such as articles, blog posts, attorney features and events, Gilmore said. And of course, it directs them back to the website.
A common theme for BGD's brand is "Regional presence, global influence." Gilmore said the firm's branding effort "goes back to telling the story of who we are and what it's like to work with the attorneys and their areas of expertise."
That's true, too, for Cohen & Malad LLP's "Power to Your Voice" brand that marketing manager Jaime Lira said has been a staple for years.
Lira said it's a tagline that evokes an emotional response and works well to identify the firm to potential personal-injury and class-action clients. "It fits our personality very much," Lira said. The message also conveys zealous, personal advocacy, she said. "We want people to know we're those guys."
Cohen & Malad strives to make the "Power to Your Voice" identifier ubiquitous. "Having that consistency across all your communications is what actually strengthens your brand," Lira said.
Presser, the Florida-based consultant, said that even sole practitioners should work to develop a brand. Simple steps such as developing effective business cards or networking with other attorneys over lunch to talk about one's practice can help carve a niche, develop a culture and help grow business.
"Every large firm didn't wake up one day and say, 'I'm going to be a 300-lawyer firm,'" Presser said. "At the end of the day, a big part is about relationships. People like to do business with people they enjoy and can be friends with."•
Please enable JavaScript to view this content.