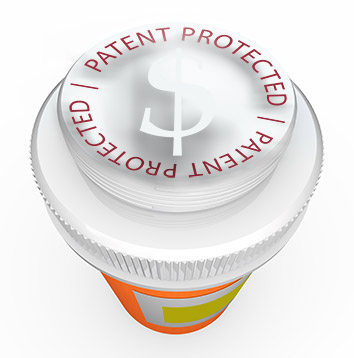 The federal government recently asked the Supreme Court of the United States to put a stop to a pharmaceutical industry practice that's become common enough to earn the shorthand legal description "pay to delay."
The Federal Trade Commission sued over the practice whereby drugmakers agree to provide generic-drug manufacturers a "reverse payment settlement" to delay patent challenges that could allow less-expensive generics to be brought to market. The FTC claims "pay to delay" arrangements violate antitrust laws, and an FTC study says such deals cost consumers and taxpayers $3.5 billion annually in higher drug costs.
FTC v. Actavis Inc., 12-416, was argued March 25, and justices are presented with divergent rulings from two U.S. Circuit Courts of Appeal. The 11th Circuit affirmed a District Court ruling in Actavis that reverse payments were lawful so long as they did not restrain trade beyond the way that patents typically do. The 3rd Circuit, meanwhile, held in In re K-Dur Antitrust Litig., 686 F.3D 197 (2012), that such arrangements are presumed anticompetitive and unlawful.
It's not just patent law at issue in Actavis. The 1984 Hatch-Waxman Act – officially the Drug Price Competition and Patent Term Restoration Act – encourages production of lower-cost generic drugs and gives generic makers incentives and avenues to bring patent challenges.
Indianapolis-based Eli Lilly and Co., the fifth-largest pharmaceutical manufacturer in the U.S., has not filed an amicus brief in Actavis, according to Director of Global Corporate Communications Mark E. Taylor. Lilly had no comment on the litigation, Taylor said.
But it's clear from court filings that Lilly opposes the FTC's position. Lilly Vice President and General Patent Counsel Douglas K. Norman is a signer of an amicus brief in Actavis
filed on behalf of the Intellectual Property Owners Association.
The brief says the Hatch-Waxman Act has fostered an environment in which generic makers file patent challenges regardless of their chances of success, sometimes doing so without putting their products on the market.
"Data collected by the Federal Trade Commission show that generic drug makers have raced one another to challenge innovators' patents, and that they have compelling incentives to do so with little or no regard for the merits of those challenges," the IPOA brief says.
"There is no basis in law or logic to require the settling parties in a Hatch-Waxman case to overcome a presumption of illegality in order to justify a reverse payment settlement. To create such a requirement would negate the well-established statutory presumption of a patent's validity," the brief says. "Instead, the court should hold that the objectives of the antitrust laws are met by asking whether the settlement unreasonably restrains trade outside the scope of the patent in question and allowing the parties to reach an arm's-length bargain where no such impact is apparent."
Faegre Baker Daniels LLP partner Aime Peele Carter also has joined an amicus brief in opposition to the FTC as a member of the board of the American Intellectual Property Lawyers Association. The group agrees that the justices should use a scope-of-patent test to determine whether pay-to-delay agreements should be allowed.
U.S. Deputy Solicitor General Malcolm L. Stewart argued on behalf of the FTC that such a test would restrict legitimate challenges. "There's nothing in the Patent Act that says you can pay your competitor not to engage in conduct that you believe to be infringing," Stewart told the justices.
California attorney Jeffrey I. Weinberger argued before the justices on behalf of Actavis and other drugmakers that the scope-of-patent test would rectify what he called a loophole in Hatch-Waxman.
"In any other industry a potential challenger has to make a major investment in a product, has to get it manufactured, has to put it on sale, and then litigate. And if they lose, they are going to be liable for enormous damages. That's not the case under Hatch-Waxman," Weinberger argued. "If they lose (a patent challenge), they haven't lost anything. They just walk away."
The American IP Lawyers Association, Carter said, "is taking the position that when you look at this in broad brushstrokes, Hatch-Waxman shifted the burden and the risk for generic manufacturers by allowing them to start to take steps to get to market sooner, and because of that, there's been a growth of different ways to resolve those potential challenges to the patentee," including reverse payment settlements.
"What this really gets to is the fundamental tension between federal antitrust laws and inventors who want to gain a patent to have a monopoly for a certain number of years," Carter said. "I think anyone who's involved in health care or pharmaceutical preparation at all is interested in this, whether it's on the generic or the branded side."
Don Knebel is a senior adviser to the Center for Intellectual Property Research at Indiana University Maurer School of Law in Bloomington and a veteran antitrust and IP attorney at Barnes & Thornburg LLP. He also is an adjunct professor at Maurer who teaches intellectual property antitrust.
For years, pharmaceutical companies largely assumed they were on firm legal footing in offering settlements to generic makers to fend off patent challenges, Knebel said. Pharmaceutical makers could retain a revenue stream from their patented drugs and generic producers could receive an agreeable, negotiated sum to drop their challenges for a specified time.
The 3rd Circuit ruling changed that, Knebel said. "Now, it is essentially up for grabs."
"The FTC has been arguing for years, and on what I would consider a crusade, to stop these agreements," Knebel said.
Knebel has represented clients on both sides of the issue, and both sides present compelling arguments. The court could determine that reverse payment settlements are always legal, never legal, or must be decided on a case-by-case basis, he said.
"Until this issue is resolved by the Supreme Court, I think branded pharmaceutical companies are going to be reluctant to enter into these agreements," he added.
However the court decides, Knebel doesn't believe the outcome will harm innovation. He said pharmaceutical companies will still have an incentive to produce new products to win patents, and generic makers will continue to be motivated to challenge those patents.•
Please enable JavaScript to view this content.