Marion Superior Judge Grant Hawkins, who has served more than 20 years on the bench, is retiring effective Sept. 30, becoming the third judge to leave the Marion County judiciary since December of last year.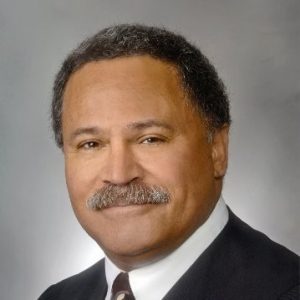 To fill the Democratic vacancy, the Marion County Judicial Selection Committee has begun the process of selecting a new superior court judge for Court 31, the major felony criminal division, and is currently taking applications. Committee chair and Indiana Supreme Court Justice Steven David announced applications are available online and must be submitted through the Indiana Courts Portal by noon EDT on April 25.
Applicants must be residents of Marion County and be attorneys admitted to the Indiana bar for at least five years. If any of the sitting judges takes the opportunity to transfer courts, a vacancy will then be created in another court. Changes to the available position will be posted online.
The committee will meet May 10 — and May 9, if needed — to interview applicants. The interviews will be held in the FUSE West conference room on the second floor of the South Tower at Capital Center, 201 N. Illinois St., in downtown Indianapolis.
No reason has been given for Hawkins' decision to step down. His departure follows Sheryl Lynch, who resigned from the Marion Circuit Court in December 2021, and Mark Jones, who resigned from Marion Superior Court in January.
Hawkins was among the first group of judges to sit through retention interviews in 2018 as part of Marion County's new judicial selection process.
Under the new process, a panel interviews then recommends to the governor three candidates for any vacancy on the Marion Superior Court bench. Also, the panel makes recommendations as to which sitting superior court judges should be retained.
A 1974 graduate of Indiana University Robert H. McKinney School of Law, Hawkins practiced for 26 years at Samper Hawkins Atz & Reid, according to this LinkedIn profile. He became a Marion Superior judge in 2001.
He faced a disciplinary action and was eventually suspended for 60 days without pay in 2009. The Indiana Commission on Judicial Qualifications found Hawkins did not properly supervise his court, which led to a man wrongfully convicted of rape remaining in prison for nearly two years after DNA evidence cleared him.
More information about the Marion County Judicial Selection Committee can be found online.
Please enable JavaScript to view this content.