The Marion County Judicial Selection Committee has selected three finalists to be considered by the governor to fill a vacancy on the Marion Superior Court.
The three finalists include:
Magistrate Judge Danielle P. Gaughan
Charles Miller
Magistrate Judge Kelly M. Scanlan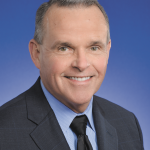 The open seat was created by the resignation of Judge Mark Jones, who was selected by Gov. Eric Holcomb in 2018 to succeed Judge Thomas Carroll. Jones, who had previously served as a magistrate, resigned effective Jan. 8.
After interviewing 13 candidates on Jan. 18 in Indianapolis, the judicial selection committee voted to select the three finalists. The committee, chaired by Indiana Supreme Court Justice Steven David, is required under state law to submit to the governor "the three most qualified candidates" for appointment when a vacancy arises.
Holcomb has the final say on who will succeed Jones and now has 60 days to make an appointment to the vacancy.
Please enable JavaScript to view this content.