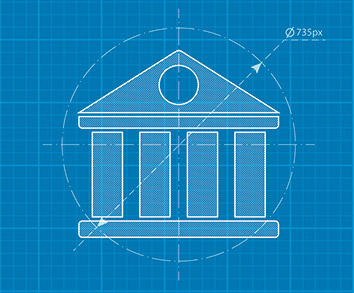 As American Bar Association President Linda Klein traveled the country to meet with attorneys from dozens of states just before she took office, she noticed a common theme in her conversations with solo and small firm practitioners. Administrative duties are eating into time that could be spent practicing law, the attorneys said, and because they don't have a large staff, they're forced to handle those duties themselves.
Klein was struck by that common concern, so when she took office as ABA president in 2016, she began working on the development of a program that could alleviate some of that administrative burden. That program became ABA Blueprint, an online legal tech marketplace tool launched in November 2016 meant to enable attorneys working at solo and small firms to quickly and easily find legal technology that meets their firms' needs.
"Blueprint, at its core, is an ABA-member benefit that helps solo and small firm lawyers cut through the noise and find the tools they need to run a more modern and efficient practice," said Chad Burton, CEO of CuroLegal, a legal tech firm that collaborated with the ABA on the creation of Blueprint.
One of the most frequent comments Klein heard during her time as president-elect was that it is difficult for attorneys at solo or small firms to wade through all of the various software available for legal professionals to determine which programs best meet the needs of their firms. Elizabeth Cox, a partner at Cox & Koons LLP and 2017 chair of the Indianapolis Bar Association's Solo and Small Firm Practice Task Force, agreed. She noted the process of searching out legal tech tools is not only overwhelming, but also time-consuming.
At larger firms, support staff members are often hired based on their professional background, such as technology or human resources, to handle those specific administrative areas, Burton said. But at solo and small firms, Cox said those responsibilities often rest on the attorneys' shoulders. While her firm employs paralegals to help ease the administrative burden, she and her partner still have a hand in other non-legal tasks, such as processing payroll and maintaining their office building.
"It eats into the time of practicing law, and it also eats into family time and into weekends," Cox said. "It has to be a labor of love. You have to be called to do this."
Dimos
Using their own experiences as attorneys, ABA Deputy Executive Director Jim Dimos said he and the CuroLegal team tried to develop software categories within Blueprint that would address the most common needs within the legal profession. For example, Blueprint provides access to digital credit card processing services, QuickBooks for accounting, Office365 for client contact information and Clio, a law firm practice management software that includes features such as billing, accounting and document automation.
Additionally, Blueprint can point attorneys toward other more law-specific tools, such as software to expedite the e-discovery process and marketing tools to grow a firm's business or presence in a community, Dimos said.
Such legal tech tools can be beneficial, Cox said, but problems arise when multiple software offer the same or similar services, which forces her and other solo and small firm practitioners to take additional time to compare the products. But with Blueprint's "Build Your Firm" option, attorneys can answer questions about their individual practices, and those answers are used to generate a suite of suggested legal tech tools aimed at meeting the specific needs of their practices.
Blueprint's ability to customize the selection of applications to an individual practice is what sets the program apart from other legal tech tools, Burton said. And while technical tools are generally beneficial, Blueprint also offers ABA members a live chat feature that enables them to get their questions answered immediately by a real person.
Aside from increased efficiency, Dimos said one of the biggest benefits of Blueprint to solo and small firms is financial.
Investing in legal tech tools has a significant financial impact on law firms, especially solo and small firms, so the decision to purchase practice management software is not made on impulse, Dimos said. Additionally, there are already costs associated with being an ABA member, so Dimos said the Blueprint team worked to negotiate discounts that would make purchasing software through Blueprint a worthwhile investment.
For example, the money saved by purchasing the Clio software through Blueprint as an ABA member would be enough to cover the cost of ABA dues, Dimos said. But those discounts are only available to members. Others can access the Blueprint site, but price reductions would not be available.
Dimos cites Blueprint's financial benefits as part of the reason for the program's initial success. Since it went live in early November, Blueprint has been rolled out "from sea to shining sea," he said, reaching attorneys across the country.
Feedback about the ABA's newest web tool has been positive, but the product development team is already looking toward improvements for the next Blueprint iteration, Dimos said. For example, the ABA recently discussed Blueprint during a continuing legal education program hosted by the Maine State Bar Association. While in Maine, the team allowed attorneys to test out the web tool and offer suggestions for improvements.
Some ideas for future Blueprint versions include practice-specific tools, Dimos said, such as features designed for specific types of firms, such as intellectual property, trusts and estates, or corporate lawyers.
That ongoing evolution will further distinguish Blueprint from other legal tech tools, Burton said, because many legal software developers roll out new programs without a plan for continuous development.
"We're not trying to make something static and stale," Dimos said. "We may add products or may take products out if they're not popular. We're listening to users as to what they want."•
Please enable JavaScript to view this content.