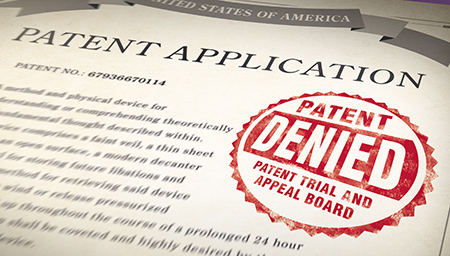 In the wake of hefty attorney fees and an onslaught of what was viewed as unnecessary litigation filed by "patent trolls," Congress authorized the Patent Trial and Appeal Board to begin conducting inter partes reviews of patent challenges in 2012 as an efficient and cost-effective alternative to patent litigation. But now, the popular IPR process could be in jeopardy as the United States Supreme Court considers whether federal law requires patent challenges to be adjudicated in court.
The nine justices heard oral arguments in Oil States Energy Services v. Greene's Energy Group, 16-712, on Nov. 27, when they were presented with two central questions: are patents considered private property rights, and do patent owners have the constitutional right to defend a patent validity challenge in court? Petitioner Oil States Energy raised those questions after the PTAB ruled in favor of Greene's Energy during an inter partes review of a challenged oil fracking patent.
If the board grants a petition to institute IPR, as it did here, the reviewing judges are statutorily permitted to issue a final decision invalidating a patent if they are presented with information that prior art precluded the grant of the patent. That decision is appealable to the Federal Circuit Court of Appeals, but Oil States argued that because IPR involves disputes between private parties — the patent holder and the IPR petitioner — over the property rights created by patents, the U.S. Constitution requires validity challenges to be litigated entirely before an Article III tribunal.
The justices, however, seemed less convinced of that stance, with Justice Ruth Bader Ginsburg repeatedly saying the U.S. Patent and Trademark Office must have a mechanism in place to correct errors if it believes it erroneously granted a patent. Indiana attorneys are likewise grappling with the constitutional questions underlying the patent law case and said they have been following this case closely as they await the court's guidance.
Multiple points of view
Many local patent attorneys say they agree with Oil States' position that validity challenges must be heard before a court.
For example, T.J. Cole, a partner in Ice Miller LLP's Intellectual Property Group, said Article I, Section 8 of the U.S. Constitution, known as the patents clause, indicates the Framers viewed patents as private rights. That section gives "authors and inventors the exclusive right to their respective writings and discoveries" and is the only property right included in the original text of the Constitution, said John Daniluck, a patent attorney with Bingham Greenebaum Doll LLP. All other property rights were added through amendments, Daniluck said.
Similarly, Chuck Schmal with Woodard, Emhardt, Moriarty, McNett & Henry LLP, said the IPR process — which includes taking depositions, providing evidence and submitting briefs to the board — is judicial in nature, so it is unconstitutional to allow an executive agency such as the PTAB to wield that judicial power.
Schmal
But Don McPhail, senior counsel in Taft Stettinius & Hollister LLP's Chicago office and a former U.S. PTO examiner, defended the IPR process as a faster and cheaper method for challengers to attempt to invalidate a patent.
McPhail also said it's difficult for a challenger to succeed on their claim before a jury, because jurors have a strong presumption that the PTO got it right the first time. But with IPR, McPhail estimated fewer than 10 percent of challenged patents come out of the process completely untouched, thus leveling the playing field for both parties.
Sufficient judicial review?
Indiana University Robert H. McKinney School of Law professor Gerard Magliocca said IPR has also been effective in eliminating low-quality patents and reducing the number "opportunistic" infringement cases filed by patent trolls. Further, with a judicial review mechanism in place, Magliocca said he does not think IPR can be viewed as a due process violation.
Daniluck
The availability of judicial review seemed to be a sticking point for the justices, as well as for local patent attorneys. For example, Daniluck said the America Invents Act, which authorized inter partes reviews, erred by making an appeal to the Federal Circuit the only available recourse for parties who lose in the IPR process. Justice Neil Gorsuch expressed similar concerns, noting that if neither party chooses to file an appeal, PTAB's ruling is considered final.
Daniluck, Gorsuch and Chief Justice John Roberts also raised concerns about another perceived flaw in the IPR process — the ability of the PTO to stack the PTAB board to rule in its preferred manner. According to Oil States' counsel, the PTO director has admitted to doing just that to ensure her preferred policies were enforced, thus raising concerns about whether IPR affords due process to all parties.
Justice Stephen Breyer, however, indicated the possibility of a Federal Circuit Court appeal made the process constitutionally sound. But if judicial review were absent, the justices said a constitutional issue could arise, though there was a question of whether that issue would implicate due process or Article III protections. Implications of a ruling
Cole
Despite the justices' disagreements on several key issues raised during oral argument, the Indiana attorneys largely expect the high court to rule against Oil States' position.
Based on last month's oral arguments, Magliocca said it seemed as though more of the justices, such as Breyer, were inclined to uphold IPR in some form, rather than throwing it out entirely. He also noted amici support for upholding the IPR process was strong.
Typically, only patent trolls and pharmaceutical companies have vocally advocated against inter partes reviews, Cole said. Big pharma companies rely on patents to secure their sales, so they do not like processes that make it easier to challenge those patents, he said.
Even so, there's still a possibility the court could throw out the IPR process, or at least amend the current procedures. Daniluck said he expects the court to make a change that would shift the process toward an Article III adjudication.
McPhail
Similarly, Congress could continue to allow third parties to challenge patents in the same manner as an inter partes review, but establish a right for the patent holder to be heard in an Article III court, rather than an administrative agency such as PTAB, Cole said. Or, Congress could tighten up the requirements for patents and diminish the remedies a challenger can win in an infringement action to ward against a revival of patent troll litigation, Magliocca said.
The implications of the court completely throwing out IPR could be even more severe and could open the door to a flood of litigation from patent holders who lost their patents through the IPR process, McPhail said. Schmal and Cole, however, expect those former patent holders likely wouldn't be given retroactive recourse.
The justices are expected to rule on the Oil States case by next June.•
Please enable JavaScript to view this content.