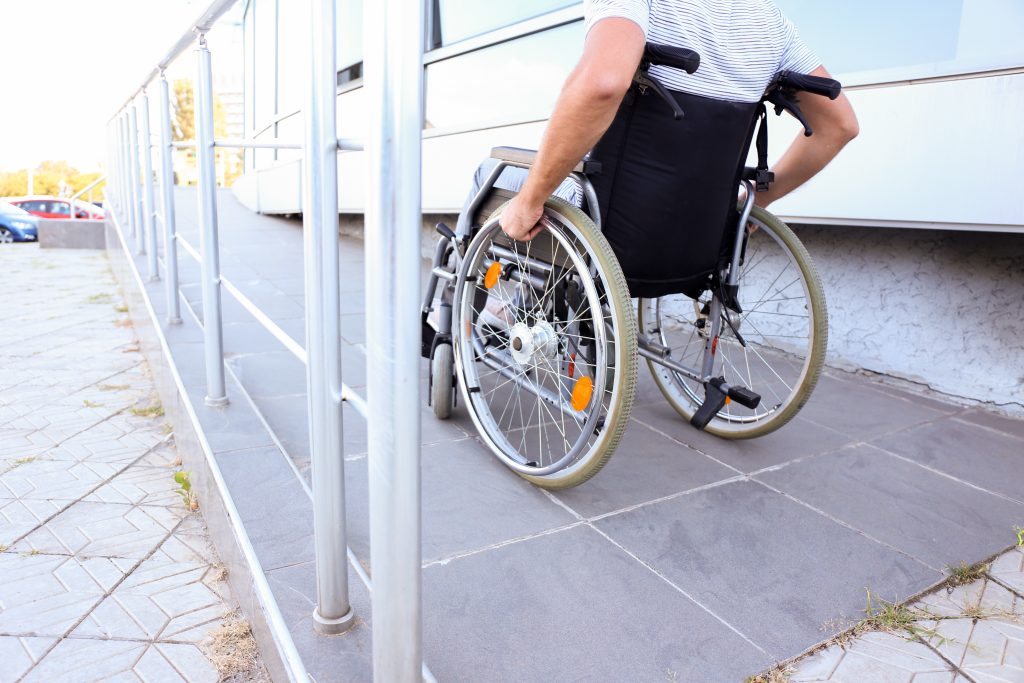 The American Civil Liberties Union of Indiana is urging the 7th Circuit Court of Appeals to reverse a district court's ruling that a Shelbyville woman with a mobility impairment has meaningful access to post office services.
The case involves Shellie Ellison, who has a disability and uses a wheelchair. She sued the United State Postal Service in March 2020, alleging the post office in Shelbyville is in violation of the Rehabilitation Act because it isn't accessible to people with disabilities that cause mobility impairments.
The U.S. District Court of the Southern District of Indiana, Indianapolis Division, denied Ellison's motion for summary judgment and granted USPS's motion for summary judgment in Shellie Ellison v. United States Postal Service, 22-1967. The district court judge, Richard Young, concluded USPS didn't violate Ellison's rights under Section 504 of the Rehabilitation Act because Ellison had meaningful access to mailing and other related services.
Ellison appealed, and her attorney, Ken Falk, legal director for the Indiana ACLU, urged a 7th Circuit panel Monday to reverse the district court's judgment and remand with instructions to enter summary judgment in Ellison's favor.
The case was one of six the 7th Circuit heard at the Indiana University Robert H. McKinney School of Law. The panel — Senior Judge David Hamilton, Judge Doris Pryor and Judge Michael Scudder — also took part in a moderated conversation at the law school on Monday evening.
Arguments in the case centered on what constitutes "meaningful access."
Because Ellison can't access the Shelbyville post office through the main entrance, she has used a loading dock ramp to get to another door with a buzzer. She then remains outside while employees go back and forth in the building because the door isn't a public entrance.
USPS maintains Ellison still has meaningful access to services through a combination of delivery, online services and three other post offices within 10 miles of Shelbyville.
But Scudder said it was important to consider how much additional time and travel is involved in getting to other post offices — rather than the total distance from where Ellison lives — because she would already need to do some amount of traveling to get to the office in Shelbyville.
To that end, Falk said the travel, as well as making sure certain post offices are open and offer the services she needs, amounts to more than a de minimis burden.
"Shelbyville is her home," Falk said. "Shelbyville is where she runs errands. Shelbyville is where she is."
Falk said Ellison has resorted to using a private company for her postal needs, which she pays three times more than she would at the post office.
Also at the heart of the case is the question of to what extent the post office was already planning to build a ramp.
An exhibit submitted to the district court included a letter from an architecture firm that says USPS "is planning to add a new ABA Accessible ramp at the main public entry" of the Shelbyville post office.
Falk interpreted the word "planning" as a promise to build the ramp. Likewise, an appellant's brief says the 7th Circuit should order USPS to "take steps necessary to afford Ms. Ellison with physical access to the Shelbyville post office."
But Bob Wood with the U.S. Attorney's Office for the Southern District of Indiana, representing USPS, said it would be "difficult to characterize that as a promise." Wood also noted the letter was dated Sept. 25, 2020, six months after the lawsuit was filed.
Hamilton asked Wood at what point access to postal services might be considered intolerable. He said the answer would have something to do with travel time required for people without disabilities.
"Let's also understand that it's also not just about Ms. Ellison," Hamilton said, citing statistics from the Centers for Disease Control and Prevention that show 11% of people have serious difficulty walking or climbing stairs. "That's 25 million postal customers."
Please enable JavaScript to view this content.