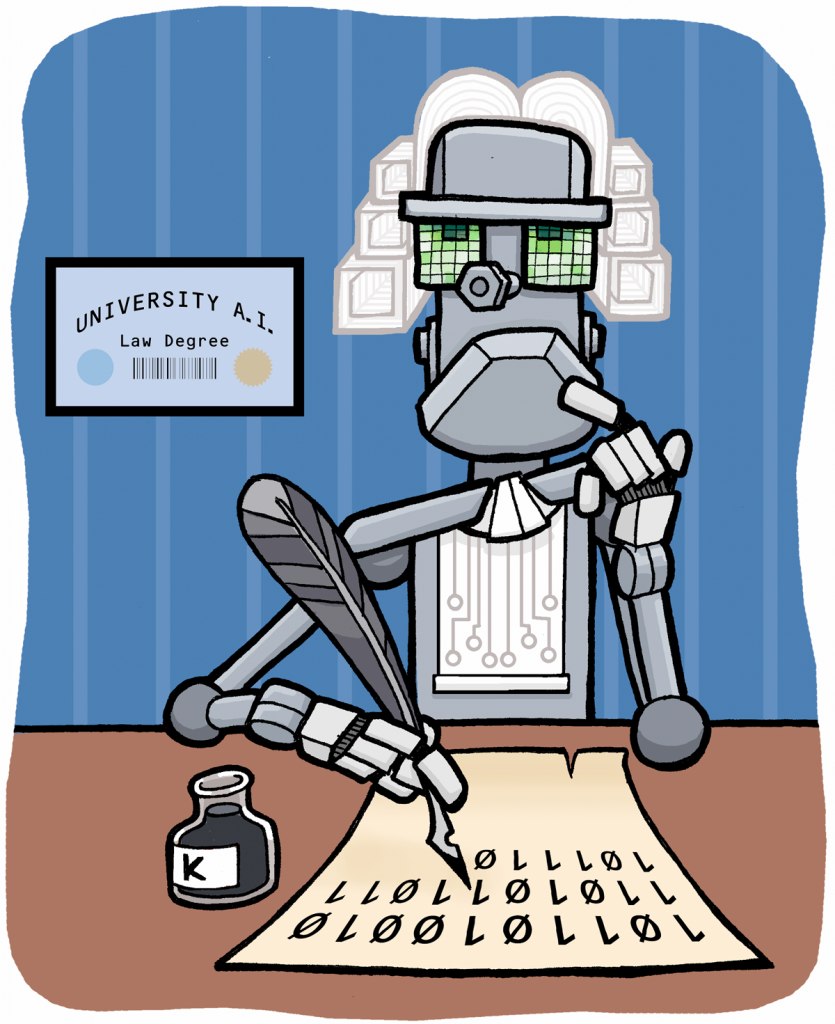 A well-written opinion or brief can change the course of legal thought, but while other parts of the practice of law have been upended by technology, the physical act of writing remains pretty much a job done by humans.
However, new artificial intelligence software being rolled out by Keesal Propulsion Labs, a tech startup hatched at the California law firm of Keesal, Young & Logan, appears poised to rewrite the definition of writing. The GPT-3 program draws upon 175 billion parameters to craft an array of written works from songs and poetry to court filings that the tech world is praising as being equal in quality to that produced by human beings.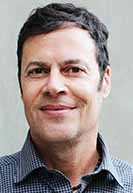 KP Labs co-founder Rudy DeFelice described the software as removing some of the drudgery and enabling attorneys to focus on the meaningful work they enjoy.
Certainly, legal writing has not been immune to technology. Pens and legal pads have given way to computers and word processing programs, while research has transitioned from books to journals to online databases and publications.
The technology available today helps with the fundamentals of drafting a sentence. A 2019 blog post from the litigation support services company OneLegal underscored this trend by highlighting the Top 10 legal writing tools that, it said, "will simplify your life (and improve your writing)."
Grammarly, the online tool that spots grammatical errors, topped the list. Other computer programs included BriefCatch, specifically designed for legal editing; Hemingway Editor, touted as making "your writing bold and clear"; and PerfectIt paired with the American Legal Style function, which uses "13,000 legal-specific checks" to proofread transactional and litigation documents.
However, GPT-3 goes beyond highlighting a problem in the text and suggesting a correction. This program actually writes the document.
An attorney could type a few sentences and, as DeFelice explained, the technology would predict the sentences that would follow. The attorney can tweak as the text-generation process continues, but just about any legal document could be created, including contracts, complaints, motions, agreements and memos.
Recently the GPT-3 software was given a limited unveiling on OpenAI, the research lab with the mission of ensuring artificial intelligence benefits humanity. New York Times opinion columnist Farhad Manjoo took the software for a test drive and proclaimed it "amazing, spooky, humbling and more than a little terrifying."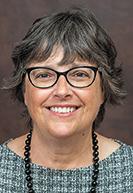 Lawyers react with a mix of intrigue and skepticism to the idea of artificial intelligence taking over, or at least doing some, legal writing. They see the potential for AI software to do the more rudimentary tasks like writing form letters or composing the "standard of review" section of an appellate brief. But they question whether a computer could do the reasoning and critical thinking that is required to not only develop legal arguments but to articulate those points in writing.
Allison Martin, a professor who teaches online legal research and writing at Indiana University Robert H. McKinney School of Law, doubts artificial intelligence will absolve lawyers from having good legal writing skills any time soon.
"Although AI can help with teaching the basic units well, such as citation, grammar, research, and can supplement a lawyer in good ways … it cannot teach the important judgment calls necessary for good legal analysis. At least not yet," Martin wrote in an email. "Thus, I perceive AI as supplemental rather than as a replacement for the careful lawyer's work to create and communicate good legal analysis."
Stagnation and homogenization
When Brandon Hall sits down in his office to write a court brief, he turns on his computer, hits the "do not disturb" button on his phone and takes off his shoes. The attorney at Greene & Schultz in Bloomington then types the central question of the case at the top of the page to help him keep his writing focused on the issue he is arguing.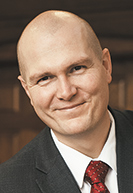 He will continually refer to the question as he gets deeper into the writing to make sure he is staying on topic and not getting into peripheral matters. Hall wants his briefs to be crisp and concise, so at the editing phase, he will delete sections that over-explain the point or are repetitious. He will also remove any "throat-clearing language" and cross out all the words that end with "-ly."
Hall said he would not mind trying AI writing software, but he wondered if the language of the law would stagnate as more and more attorneys rely on machines to do the writing. The pace of change has been slow, he acknowledged, but the legal prose today is much different than the stilted syntax of the early 1900s. With AI learning from the writing that has already been done, Hall sees the potential for the style of legal composition to become frozen even while the language of society in general continues to evolve.
Steve Wasick, a lawyer-turned-entrepreneur, has a similar concern.
A graduate of Northwestern Law School, Wasick turned down a position with a law firm to open his own tech company, infoSentience, in Bloomington. The startup has developed technology that can generate written text from large sets of structured data. Using the stats from a sporting event such as a basketball game or from the volume of shares traded for a particular company, infoSentience can create an article or a report.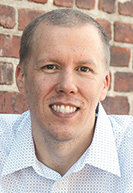 According to its website, infoSentience is aiming to "create content that is every bit as good as what human writers or analysts could produce."
Wasick believes teaching AI to draft legal documents will take much longer because legal writing is unstructured, complex and still requires "quite a bit of human intervention." Yet he worries if attorneys do use the technology, the writing will become homogenized across the profession.
"In general," Wasik said, "that type of technology could limit creativity and probably limit new legal ideas."
Human element
Rather than replacing attorneys, DeFelice said GPT-3 will liberate them. The artificial intelligence software will perform the dull and menial tasks involved in writing, which will free the lawyers to do the more intellectually challenging and substantive work.
Lawyers, he said, do not burn out because of the amount of work they have to do. They burn out because they are having to do tasks they do not like.
As an example, he pointed to discovery. Many associates, DeFelice said, have left the profession because while they became lawyers to solve problems, their introduction to the practice was being stuck in a room reviewing documents. Technology now does discovery, allowing attorneys to do more meaningful work.
Ruth Johnson, staff attorney at the Indiana Public Defender Council, credits the editing software WordRake with helping to make her writing tighter and more concise, but she said the input from her colleagues is more valuable and cannot be replicated by technology.
"I don't ever file anything without another person's eyes on it," she said.
Johnson has spent much of her career practicing in the state appellate courts. Writing briefs has been a primary focus of her work for the council as well as for the 10 years she served as appellate division chief for the Marion County Public Defender Agency.
Johnson's approach to writing begins by reading the record through once, then setting it aside to let the facts and issues percolate in her mind for a day or two. When she returns, she will read through the materials again, this time taking notes, before turning to the computer to write. The first section to get drafted is usually the issue, whether the fact scenario or the legal argument, that is central to the appeal.
After she runs the document through the editing program, Johnson shares it with other attorneys. That is when the higher level of editing takes places as her colleagues offer suggestions and advice for focusing an argument or altering the document by deleting a portion or moving a section to another spot. Such work, she said, is best done by people.
Lawyers at the tail end of their careers likely will not have to adapt to artificial intelligence, DeFelice said, but the technology is coming and will be transforming the legal profession. Client demands for speed and efficiency along with competition from European and Chinese law firms will push American lawyers to embrace a new way of doing things, which will include how they go about writing.•
Please enable JavaScript to view this content.