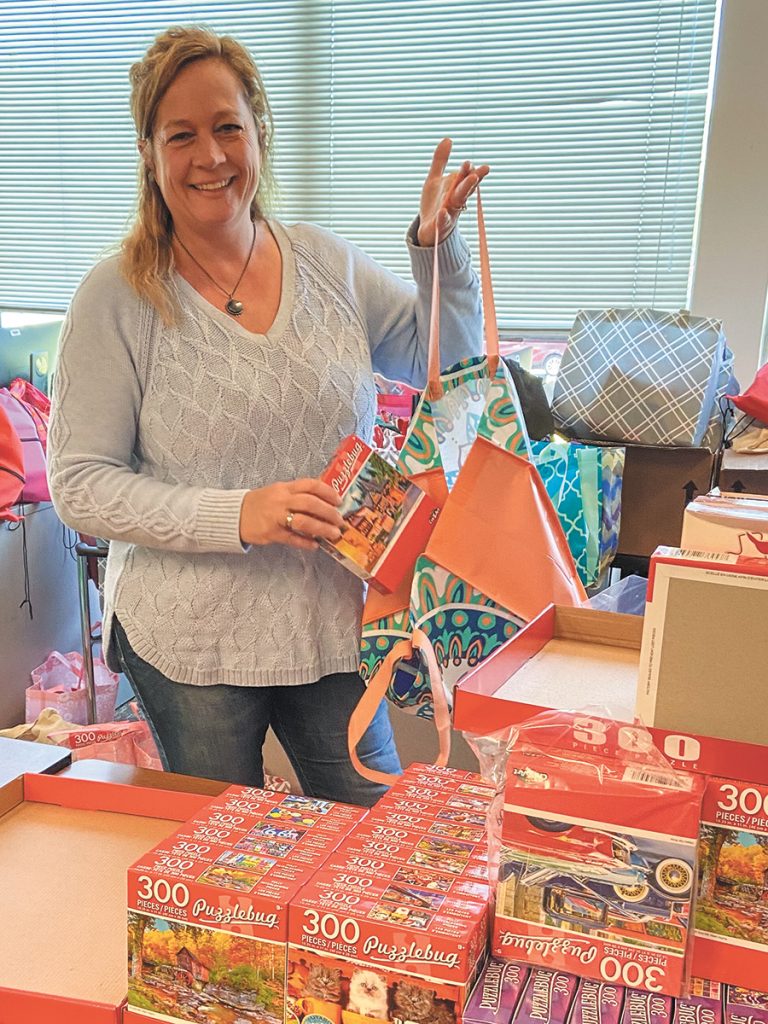 Chief probation officer Christine Kerl and her team from the juvenile division of the Marion Superior Court Probation Department fanned out to Dollar Tree stores across Indianapolis earlier this spring and loaded their carts with items for families to enjoy together during these trying and tiring times.
The probation officers bought boxes of spaghetti, jars of tomato sauce and rolls of refrigerated cookie dough. Back at the office, they unloaded and assembled care packages, each with the fixings for a dinner and dessert. They also tucked in a jigsaw puzzle or checkers or a backgammon game, and a little candy.
More than a meal, the care packages were thoughtfully designed to create some happy family memories. Children could gather in the kitchen to help cook the meal and bake the treats. Afterward, everyone could work together to complete the puzzle or test their skills in a board game.
Once the packages were ready, juvenile probation officers piled them into their cars and made the rounds, personally delivering the bags to the juveniles under supervision earlier this month. The officers have been phoning and teleconferencing with their youngsters throughout the COVID-19 crisis, but getting the chance to get out and meet in-person with their clients and families was a special treat.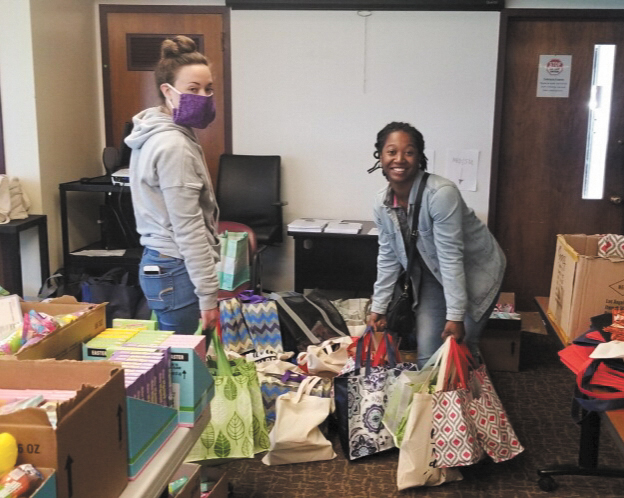 "I think this was a way for us to give them something and say, 'No strings attached, this is just because we care,'" Kerl said.
The idea to do a little extra for their clients came from other probation departments elsewhere in the country that, like Marion County's Juvenile Division, receive funding from the Annie E. Casey Foundation as a Juvenile Detention Alternatives Initiative site. Kerl and her colleagues emphasized family engagement by putting together care packages that gave everyone in the household the opportunity to take a break from the worries and monotony created by the pandemic.
In Marion County, the juvenile probation office spent $4,013 to fill 650 care packages. The officers delivered 507 and noted the larger families that could use some of the extra food items.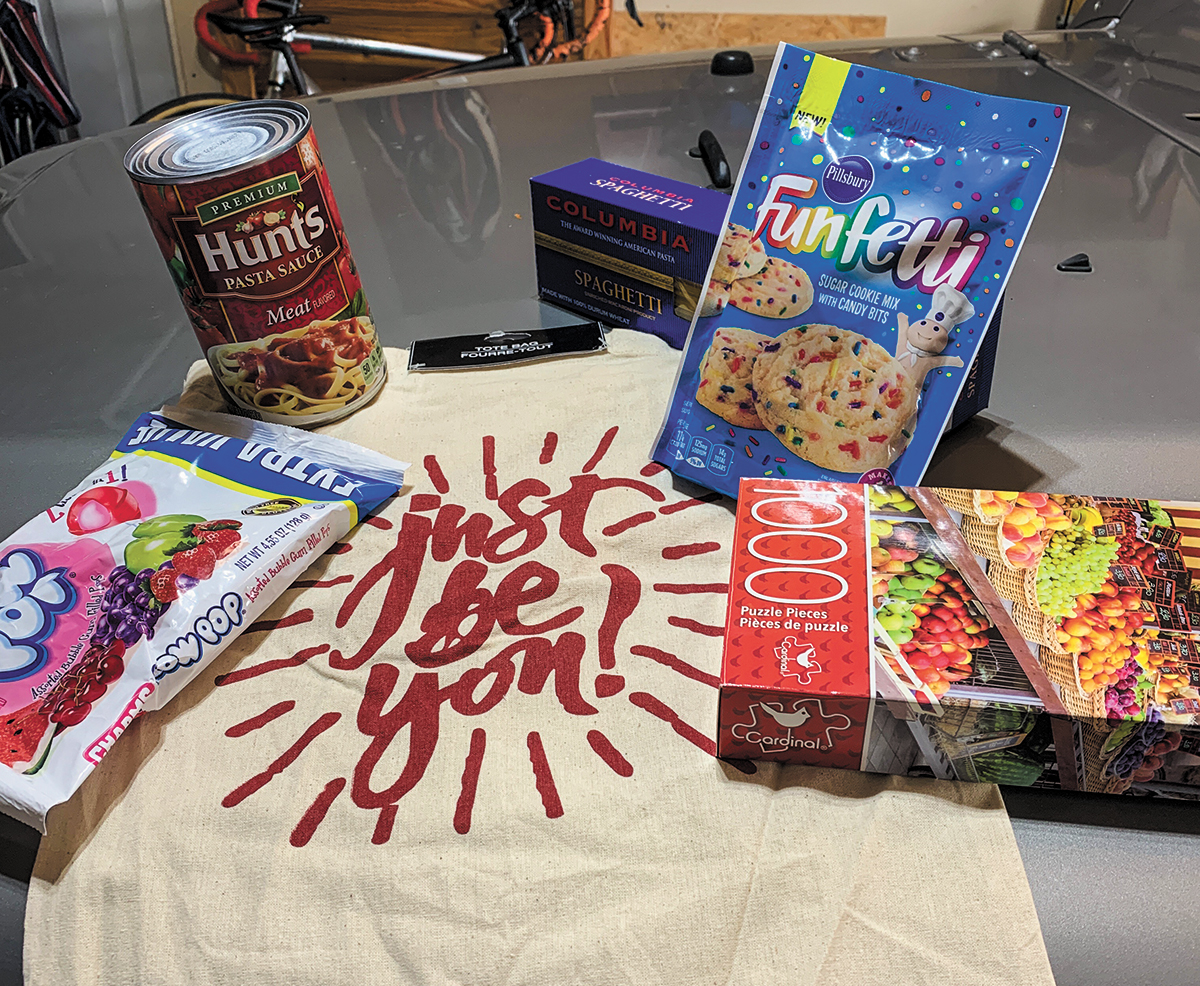 Kyle Denny paired with his supervisor to deliver 10 packages on a Friday afternoon. A probation officer in the juvenile division for nearly five years, Denny liked being able to step a little outside of his job description and give his clients some additional support.
"Families were very appreciative (although) maybe a little confused by the probation department coming and bearing gifts," he said.
Remembering to have fun
Juveniles under court supervision and their families in Monroe County are facing struggles under the pandemic just like other households across the nation. They are having to navigate online classes and cope with their siblings and parents constantly being nearby, while some have the added stress of living in a home that is dealing with job losses and food insecurity. However, these youths have the additional strain of being involved with the juvenile justice system.
Christine McAfee, JDAI coordinator with the Monroe Circuit Court Probation Department, wanted to give the youngsters a break, a chance to forget the uncertainty and fear brought on by the coronavirus. She coordinated the effort in her county to stuff gift bags for the juveniles.
Brightly colored and tied with ribbons, the bags included a deck of playing cards, an eight-pack of crayons, assorted pages to color and brain teasers like crossword puzzles and Sudoku, along with some snacks — peanuts, granola bars and individual cereal boxes. There was even a bottle of bubbles — because, as McAfee indicated, everybody likes bubbles — and a note letting the teens know the probation officers care about them.
"Fun is good," McAfee said, explaining the primary goal of the initiative was to encourage the children to enjoy themselves. "I feel like the last eight weeks we have forgotten how to laugh."
The project cost about $600, which was drawn from an Indiana Department of Correction grant that covered activities for family support and engagement. Sixty bags were assembled and delivered in April.
"It was so nice to do something positive, creative, something beneficial," McAfee said. "I got as much, if not more, out of this project than the kids and their families."
'Nice surprise'
Arriving at the first home on her delivery list, Kerl said she was a little hesitant, not sure how the family would react to an unexpected visit by the probation officer. The public health emergency has created hardships, especially for supervised juveniles, who not only have lost much-needed connections to their schools but also to community resources such as mentoring programs.
Marion County's juvenile probation officers have been helping their clients meet their court obligations as well as obtain whatever other assistance they need, such as getting them connected to free internet service so they can access their online curriculum. Kerl sees this as reflecting the shift the probation profession has been making, with officers serving as coaches and mentors to the juveniles rather than solely insisting on compliance.
The apprehension Kerl initially felt quickly dissipated when the family was glad to see her. It was a similar scene repeated across Marion and Monroe counties even as the probation officers had to wear masks and keep social distance.
Both Kerl and McAfee said they are looking for ways to repeat the effort or find opportunities to give special support to the juveniles and their families.
Marion County probation officer Rolonda Trice-Clay had many sidewalk and porch conversations with her clients and their parents while she delivered 29 care packages on what she remembered as a beautiful May day. Everyone was welcoming, she said, and enjoyed the "nice surprise."
"I think in our work, the most important part of it is having the families involved," said Trice-Clay, who is approaching her 14-year anniversary in the juvenile division. "The care package's goal was to bring families together. I think that is extremely important."•
Please enable JavaScript to view this content.