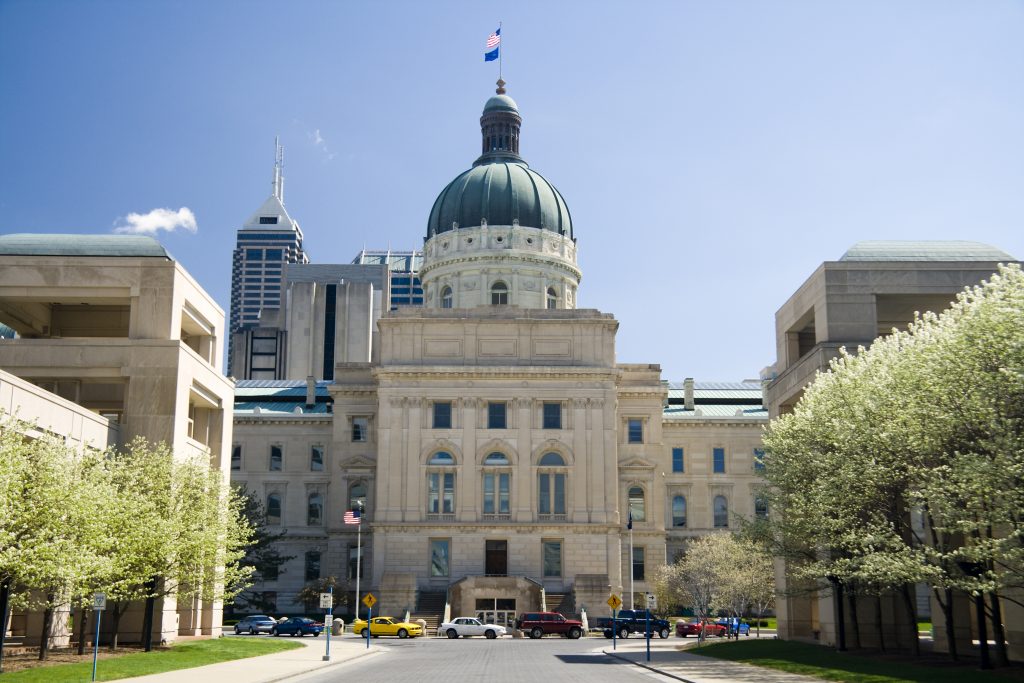 The Indiana General Assembly concluded the year's regular session early Friday. Here are some key issues debated during the nearly four-month session:
Taxing matters
Legislators approved speeding up individual income tax rate cuts that were first approved a year ago. Under the new plan, the tax rate would decline in small steps from the current 3.15% to 3.05% next year. It would reach 2.9% in 2027 — two years earlier than currently scheduled.
No action, however, was taken toward stemming double-digit percentage increases in property tax bills that many homeowners are seeing across the state this year because higher sales prices have pushed up property value assessments.
Voucher eligibility
Republicans made tens of thousands more students eligible for state money toward paying private school tuition. The school voucher program expansion raises the family income limit from the current 300% of income eligibility for the federal free or reduced-price meals program to a 400% cap. That would boost the income limit for a family of four from the current $154,000 to $220,000.
The broader eligibility provisions are projected to grow the voucher program from the current 53,500 students to some 95,000 students in two years — and nearly double the state's cost to about $600 million a year.
Transgender issues
Gov. Eric Holcomb has signed a bill that will prohibit transgender youth from accessing medication or surgeries that aid in transition and mandate those currently taking medication to stop by the end of the year. The law goes into effect July 1 but faces a federal lawsuit seeking to block it.
Schools in the state would also be required to notify parents if their child requests a name or pronoun change at school, a step that could out young transgender people to their families. Holcomb hasn't said whether he will sign that bill, which also prohibits public schools from teaching pre-kindergarten through third graders about "human sexuality." Critics worry that would discourage or outlaw discussions about LGBTQ+ people at school.
Public health expansion
Counties could start offering broadly expanded public health services under a program endorsed by legislators. The expansion pushed by Holcomb aims at improving the state's poor national rankings in areas such as obesity, smoking and life expectancy and upgrading local emergency services.
The $225 million over two years included in the state budget for the expansion, however, is about two-thirds of what Holcomb sought in boosting the current $7 million a year in state money for county health departments, which are mostly funded by local taxes. Some of the Legislature's most conservative members opposed the bill on behalf of voters aggrieved by government-ordered COVID-19 precautions.
Birth control access
Indiana residents could no longer need a doctor's prescription to obtain birth control from a pharmacy. Under the legislation — approved by lawmakers who last summer passed an abortion ban — pharmacists could provide prescriptions for hormonal contraceptives like the patch or the pill, something proponents say will offer women quicker access to contraceptives, especially in areas where they struggle to receive primary care.
Abortions have continued to be permitted in the state while awaiting an Indiana Supreme Court decision on the ban's constitutionality.
Mail-in voting
Indiana voters face having to submit more identification information to obtain mail-in ballots, as Republican lawmakers rejected arguments that the tougher rules would make voting more difficult for many people.
The bill would require Indiana voters submitting a paper application for a mail ballot to include a photocopy of a government-issued identification card or at least two ID numbers, such as their 10-digit driver's license or the last four digits of their Social Security number. Holcomb hasn't yet taken action on the bill.
Partisan school boards
A new push by Republican Indiana lawmakers to have local school board candidates run with political party affiliations failed during the legislative session. The proposal would have established a system for voter referendums in the state's nearly 300 school districts on whether to change from the current nonpartisan school board elections.
Democrats and several education groups opposed the proposed change, arguing it would further inject politics into local schools.
Immigrant driving cards
A proposal was sidelined that would have allowed immigrants living in the country illegally to obtain state-issued cards giving them permission to drive. The bill aimed to establish driver privilege cards, which the Indiana Bureau of Motor Vehicles would issue to immigrants who pass the state's driving test and provide proof of auto insurance.
Please enable JavaScript to view this content.