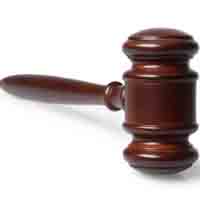 Editor's note: This article has been updated.
The Indiana abortion doctor who sued Indiana Attorney General Todd Rokita to stop his investigation into consumer complaints filed against her is voluntary dismissing her complaint.
The move comes after a judge denied Dr. Caitlin Bernard's motion for a preliminary injunction while also ruling that Rokita violated state law by discussing his investigation into Bernard with the media.
Now, Bernard's legal team says it's focusing on the complaint Rokita has filed against her medical license.
On Thursday, attorney Kathleen DeLaney of DeLaney & Delaney LLC in Indianapolis filed the voluntary dismissal without prejudice in Caitlin Bernard, M.D., on her own behalf and on behalf of her patients; Amy Caldwell, M.D., on her own behalf and on behalf of her patients v. Todd Rokita, in his official capacity as Attorney General of the State of Indiana; Scott Barnhart, in his official capacity as Chief Counsel and Director of the Consumer Protection Division of the Office of the Attorney General of the State of Indiana, 49D01-2211-MI-038101.
Bernard and her medical partner, Dr. Amy Caldwell, had filed the lawsuit  in early November requesting that the Marion Superior Court halt any investigations and declare Rokita and Scott Barnhart, chief counsel and director of the Consumer Protection Division in the Office of the Indiana Attorney General, exceeded their authority and breached confidentiality provisions regarding consumer complaints that were filed after Bernard publicly announced in July that she had performed an abortion for a 10-year-old Ohio girl.
On Dec. 2, Marion Superior Judge Heather Welch denied Bernard's request, finding the AG worked within the powers of his office regarding consumer complaints while investigating the doctor.
In the 43-page opinion, Welch wrote that the jurisdiction of the case is now that of the Indiana Medical Licensing Board because Rokita filed an action against Bernard's medical license on Nov. 30.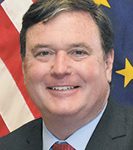 Regarding the attorney general's conduct, however, Welch opined Rokita "clearly violated" Indiana law and caused "irreparable harm" in continually discussing the investigation with media. Welch, however, found "the Court no longer has jurisdiction to make any factual findings over these ultimate questions, even for the purposes of a preliminary order."
DeLaney declared a victory despite the dismissal and preliminary injunction denial.
"With today's voluntary dismissal, we preserve our victory in court proving that the Attorney General violated Indiana law by publicly discussing the details of an investigation into Dr. Bernard which he was statutorily required to keep confidential at that stage," DeLaney said in a news release.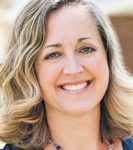 "… We look forward to defending Dr. Bernard and her medical license against Rokita's baseless attacks," DeLaney continued. "Rokita's actions set a dangerous precedent imperiling the provision of lawful patient care and jeopardizing the confidentiality of patient medical records. And Rokita continues to take these actions at taxpayer expense."
The news release noted that the investigation into Caldwell was "dropped … altogether" while the motion for emergency relief was pending.
In a statement, a spokesperson for Rokita said the voluntary withdrawal is proof of Bernard's "political agenda."
"Her decision to withdraw her suit less than a week after our win in court is further confirmation that she was putting her political agenda above the privacy and safety of her 10 year old patient," the spokesperson said. "At the same time any of the court's extraneous verbiage about the attorney general's comments didn't have legal value as the court itself acknowledged."
Please enable JavaScript to view this content.