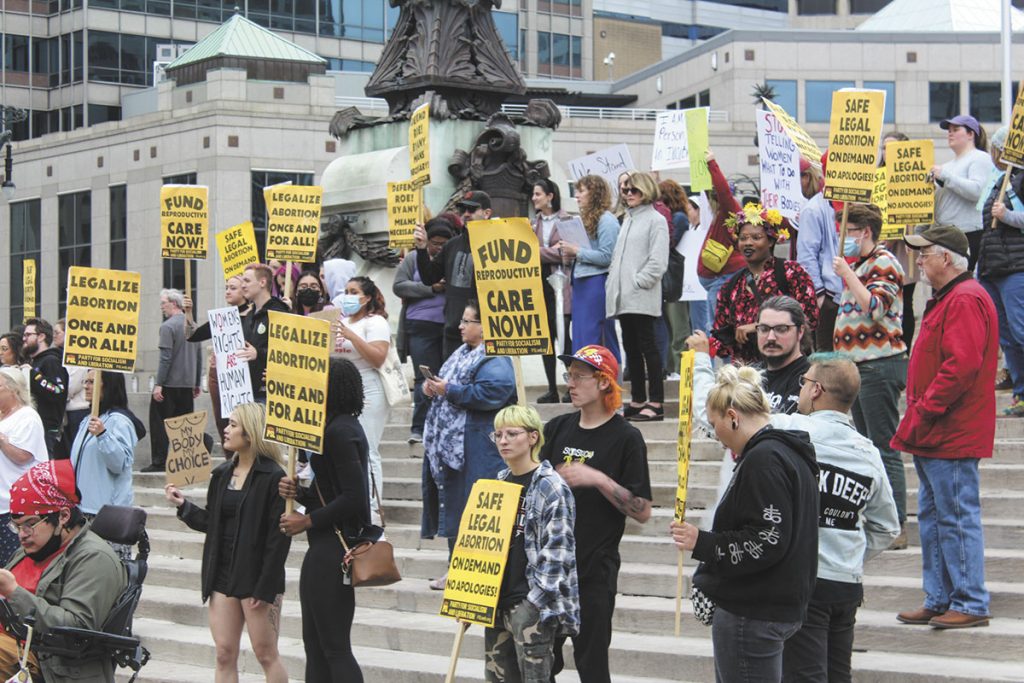 On May 2, Politico published a draft opinion by United States Supreme Court Justice Samuel Alito in the Mississippi abortion case of Dobbs v. Jackson Women's Health Organization. The 98-page majority opinion draft called for overturning the 1973 Supreme Court decision in Roe v. Wade as well as the 1992 decision in Planned Parenthood v. Casey.
A day after the opinion was published, SCOTUS Chief Justice John Roberts confirmed the draft was real and announced an investigation into the incident. At Indiana Lawyer deadline, no further announcements had been made regarding the progress of the investigation.
In the Dobbs draft, Alito concludes that Roe and Casey must be overruled. He wrote the decision in Roe was "egregiously wrong" and states, "It is time to heed the Constitution and return the issue of abortion to the people's elected representative."
_________________________________________________________________________________
If the leaked majority draft opinion from the U.S. Supreme Court holds up, abortion laws in Indiana will likely soon undergo significant changes.
Since the leak earlier this month of a draft opinion indicating Roe v. Wade and Planned Parenthood v. Casey will be overturned, U.S. Senate Democrats have failed to codify the right to an abortion. Meanwhile, Republican-led states including Indiana have indicated they are prepared to tighten restrictions once the opinion is published this summer.
Indiana indicators
Prior to the start of the 2022 short session, Indiana Republicans announced they wouldn't pursue any major anti-abortion action until after the final decision in Dobbs came down. However, the GOP supermajority did later signal that they plan on passing more restrictive abortion laws if the court rules in favor of the Mississippi 15-week abortion ban at issue in Dobbs.
In March, Indiana Republicans sent a letter, signed by 100 Republican lawmakers, to Gov. Eric Holcomb requesting a special session should SCOTUS partially or fully overturn Roe.
Holcomb recently told reporters he would look at the outcome of Dobbs, and a special session was possible.
Notably, Holcomb recently signed House Enrolled Act 1217, which makes it a Level 6 felony to knowingly or intentionally "coerce" a pregnant woman into having an abortion, and mandates that reports of coerced abortion be made to law enforcement.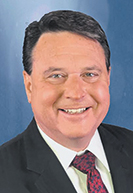 Indiana Attorney General Todd Rokita has been a vocal advocate for passing stronger anti-abortion measures inside and outside of the state.
Earlier this month, the Republican AG led an 18-state amicus brief supporting a Texas "heartbeat law" that bans abortions after the detection of embryonic or fetal cardiac activity, which is typically between six to eight weeks of pregnancy. In Indiana, abortion is currently legal up to the 22nd week of pregnancy.
"Until the decision comes out, we don't know what the playing field will look like with laws here in Indiana, but as of right now, our state doesn't have a trigger law," Rokita told Indiana Lawyer in a statement, referencing laws drafted in other states that will immediately restrict abortions if the Supreme Court overturns Roe and Casey. "It won't happen overnight, but reversing Roe begins the process of further respect and protection of life.
"That includes an effort to review and reverse any court injunctions currently ordered against Indiana's laws," Rokita continued. "Our office is ready to defend Hoosier mothers and children."
Rokita is no stranger to abortion issues in the courts.
Laws restricting abortion in Indiana have largely been enjoined, but the state secured a win this past September, when the 7th Circuit Court of Appeals ordered the stay of an injunction in Whole Woman's Health Alliance, et al. v. Todd Rokita, et al., 21-2480 and 21-2573, an ongoing abortion legal battle that started in 2018.
In August 2021, Senior Judge Sarah Evans Barker had enjoined numerous Indiana abortion regulations, then declined to stay her injunction — a decision the 7th Circuit reversed in Whole Woman's Health, despite a blistering dissent from Judge Diane Wood.
The Guttmacher Institute, a research and policy organization focused on sexual and reproductive health rights, predicts Indiana — which it reports has enacted 55 abortion restrictions and bans the last decade — will have a comprehensive ban on abortion if Roe is overturned.
EXTRA
Click here
to learn how current and former Indiana justices, judges reacted to the SCOTUS leak.
By the numbers
According to the Indiana Department of Health's 2020 Terminated Pregnancy Report, there were 7,756 abortions reported in Indiana in 2020, with 7,372 involving Hoosier women.
Also in 2020, there were seven abortion clinics statewide, according to the ISDH.
The report shows the average age of a woman who obtained a termination was about 32 years old. About 49% of those who sought terminations were white while 35% were Black.
Marion County made up 69.51% of all abortions in 2020, accounting for 5,391, while Lake County was second at 13.42% and Monroe County was third at 9.87%. Each of those counties had a local abortion clinic in 2020.
Almost 68% of all terminated pregnancies in 2020 occurred during weeks six to eight weeks' gestation. Non-surgical terminations were reported more frequently than surgical terminations, the report states — 54.82% compared to 45.18%, respectively.
From 2015 to 2020, the average number of terminated pregnancies was about 7,741 per year in Indiana.
Abortion advocates have predicted that if more restrictions are put in place in Indiana, Hoosier women seeking abortions will likely go to Illinois, which enacted legislation in 2019 protecting abortion rights.
In 2020, of the 9,686 out-of-staters to have terminations in Illinois, 1,878 were from Indiana, according to the Illinois Department of Public Health.
But Hoosiers wouldn't be the only ones going to Illinois for abortions.
A total of 13 states have trigger laws tied to Roe being overturned, while 22 states have laws or constitutional amendments that would make them "certain to attempt to ban abortion" if the draft opinion is published as-is, according to Guttmacher. Kentucky is Indiana's only neighboring state with a trigger law, which would make abortions a felony unless it prevents injury or death to a pregnant woman.
In Ohio, if Roe is overturned, abortion rights are also likely to be stripped, the Columbus Dispatch reported. Ohio also has trigger laws currently pending, and Republican Gov. Mike DeWine has signed bills banning abortion as early as six weeks gestation, among others, the Dispatch reported.
Last week, a Michigan judge suspended a 1931 law that would've made abortion illegal if Roe is overturned with an injunction. Michigan, like Indiana, does not have a trigger law in place.
Law professors weigh in
A common message among law professors at Indiana University Maurer School of Law, IU Robert H. McKinney School of Law and Notre Dame Law School was to remember that the Alito draft is exactly that — a draft, not a final opinion — and will be refined before final publication, which is expected in June.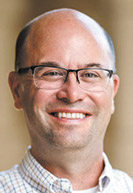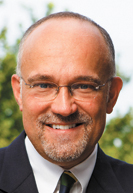 IU Maurer professor Steve Sanders, who teaches constitutional law, said the arguments against Roe have largely stayed the same over the years.
"I think most constitutional law professors, including me, (find) the reasoning of Roe itself, the legal reasoning, was actually pretty weak," Sanders said. "… The court just sort of created the abortion rights and said it was a matter of privacy, but the opinion was pretty weakly reasoned — it wasn't anchored in anything."
Richard Garnett, founding director of Notre Dame Law's Program on Church, State and Society and former clerk for the late Chief Justice William Rehnquist, co-authored an amicus brief for the Dobbs case in support of overturning Roe.
"It's a fairly straightforward argument," Garnett said of the draft, "one that judicial conservatives have been making for almost a half-century as to why Roe was an inaccurate interpretation of the Constitution and why Casey was a mistaken reaffirmation of that ruling."
Garnett said the framework in Roe and Casey is unique compared to the rest of the world's abortion policies. His brief also calls the cases "egregiously wrong."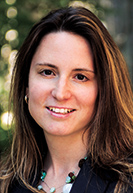 "I think it's true that most people don't understand what America's abortion laws actually are," Garnett said. "… I think a whole lot of people believe that what Roe decided was that you have to have some legal abortions. I don't think they realize how permissive and how unusual Roe and Casey are. We're one of, I think, seven or eight countries in the whole world that has legal abortion after 24 weeks, or what have you."
Sanders and Garnett both said they don't see other due process rights immediately being impacted by the opinion, and Garnett noted the leak doesn't reject the idea of unenumerated rights.
IU Maurer professor Jody Madeira, however, said she could see both contraception and reproductive medicine being impacted by the opinion.
"The language in Justice Alito's opinion (indicates) that other substantive due process rights may also be in jeopardy, such as the right to same-sex marriage, right to contraception and reproductive medicine, although that's not the same kind of due process right," Madeira said. "… The endpoint is uncertain. It seems like a slippery slope."•
Please enable JavaScript to view this content.