On May 2, Politico published a draft opinion by United States Supreme Court Justice Samuel Alito in the Mississippi abortion case of Dobbs v. Jackson Women's Health Organization. The 98-page majority opinion draft called for overturning the 1973 Supreme Court decision in Roe v. Wade as well as the 1992 decision in Planned Parenthood v. Casey.
A day after the opinion was published, SCOTUS Chief Justice John Roberts confirmed the draft was real and announced an investigation into the incident. At Indiana Lawyer deadline, no further announcements had been made regarding the progress of the investigation.
In the Dobbs draft, Alito concludes that Roe and Casey must be overruled. He wrote the decision in Roe was "egregiously wrong" and states, "It is time to heed the Constitution and return the issue of abortion to the people's elected representative."
_________________________________________________________________________________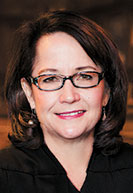 "Disappointed," "stunned" and "saddened" were just a few of the words former and current Indiana appellate justices and judges used to describe how they felt about the recent leak in the nation's highest court.
The breach of confidentiality has shaken the foundation of trust inside and outside of the U.S. Supreme Court, according to Justice Clarence Thomas, who during a recent conference called the leak "tremendously bad" for the institution.
While current and former Indiana justices could only recall one major opinion leak in recent memory, the recent SCOTUS opinion was a reminder of the importance of confidentiality.
Indiana Chief Justice Loretta Rush told IL that when a breach at the highest court happens, it impacts the public perception of the entire judicial branch.
Keeping cases confidential
Court of Appeals Senior Judge John Baker estimated he goes through two or three drafts of an opinion before sending it over to his colleagues.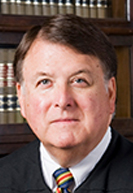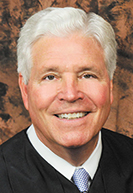 Baker, who retired from the COA in 2020 and has been a judge for more than 40 years, and a lawyer for more than half a century, said at least three people including law clerks and/or judicial assistants in a judge's office will edit an opinion or dissent before it even makes it to another chamber.
Baker, Rush and and former Indiana Chief Justice Randall Shepard said most opinions are unanimous, but highly-sensitive cases with more dissents require additional drafts exchanged between offices.
Indiana University Robert H. McKinney School of Law professor Gerard Magliocca said it's important to remember the leaked SCOTUS opinion is just a first draft and that the final version could look much different. He also said leaks in the Supreme Court aren't new, but what makes this case different is the full draft opinion getting out.
Rush said that because cases no longer have paper documents circulating, the number of individuals who have access to opinion-related files are few in the Indiana Supreme Court. To that end, she said, it's imperative that cybersecurity remain a priority in the courts. That's an important issue within the Conference of Chief Justices, she added.
"It's something that I just did not think would occur at that level," Rush said. "It does, as the chief justice of Indiana, make you think that we have to constantly reassess our processes. We have pretty strict onboarding for chamber staff that would have access to draft opinions. But you know, something like this happening, it was so far out of our purview that I think we do have to be diligent and have even more conversations."
It's happened here
Shepard recalled just one time in his 50 years in the law when an Indiana Supreme Court opinion was leaked.
In fact, Shepard was Indiana's chief justice at the time it happened.
EXTRA
Click here
to read more about the abortion restrictions likely coming to Indiana if draft opinion is published as-is.
In March 1991, during a luncheon with a longtime friend, the late Justice Richard M. Givan accidentally disclosed the outcome of a court order favorable to PSI Energy Inc. two days before the opinion was published, according to newspaper records.
Givan told Paul G. Jasper, a former justice who was also previously vice president and former special counsel to PSI, that the high court was letting stand the 1986 rate increases ordered for PSI after the utility abandoned its Marble Hill nuclear power plant near Hanover in Jefferson County. The Supreme Court's decision upheld a 1990 ruling by the Court of Appeals of Indiana.
The day after the luncheon between the two friends of 40-plus years, more than 1.3 million shares of PSI stock were traded on the New York Stock Exchange — well above the 152,000 shares normally traded, the Indianapolis Star reported. However, the high volume in trading had little impact on the stock price, closing down 12.5 cents per share compared to the day prior.
Givan, at the time, said the justices had voted shortly after the PSI case was argued on March 6, and the order was written and signed the next day, so he had assumed it was filed with the clerk and made public. However, delays resulted in the opinion not being published until March 13.
Jasper said he had told someone in passing about the order but couldn't recall who it was, according to IndyStar reporting
The Citizens Action Coalition, Save The Valley Inc. and the city of Terre Haute then asked SCOTUS to look into the case and grant a rehearing, but the nation's highest court declined.
Shepard said no disciplinary action was taken against Givan for the leak because the explanation was credible. He said there may have been a discussion about that on the Judicial Qualifications Commission, but he couldn't recall the details.
"Nobody could have been more embarrassed than the author because it was totally accidental," Shepard said. "It was a plain, unadulterated accident."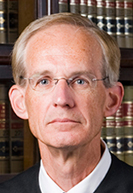 Indiana University Robert H. McKinney School of Law professor Frank Sullivan, a justice from 1993 to 2012, also remembered the leak and said it was front-page news at the time.
"There was absolute outrage that this had happened," Sullivan said. "It was a subject of widespread attention — not just in the legal community, but in the business community as at large. Of course, it involves, you know, one of the most important businesses in town. But it nevertheless was a major, major controversy."
Collateral consequences
Sullivan said he believes public reaction to the Dobbs opinion would've been similar had it not been leaked, if the current draft is what's later published. But, he said, it's the consequences of the breach that could be significant.
He did note that in a dispute between private parties, the collateral consequences of a leak outside the court could be profound because the parties often try to settle their disputes while an appeal is pending. If there is a leak and one side knows it is going to win, the settlement calculus could change dramatically.
In this instance, he said, Dobbs is what might be called a "public law" case in which settlement isn't on the table, but regular leaks in "private law" cases would change the legal landscape of settlement to a very great degree.
"I think the collateral consequences of this, to the internal institution, are much more significant than the collateral consequences in society as a whole," Sullivan said. "If this opinion got leaked, who's to say that the next opinion isn't going to get leaked? And what kind of a dampening effect is that going to have on the degree of candor and trust that the nine of them have dealing with each other going forward?"•
Please enable JavaScript to view this content.