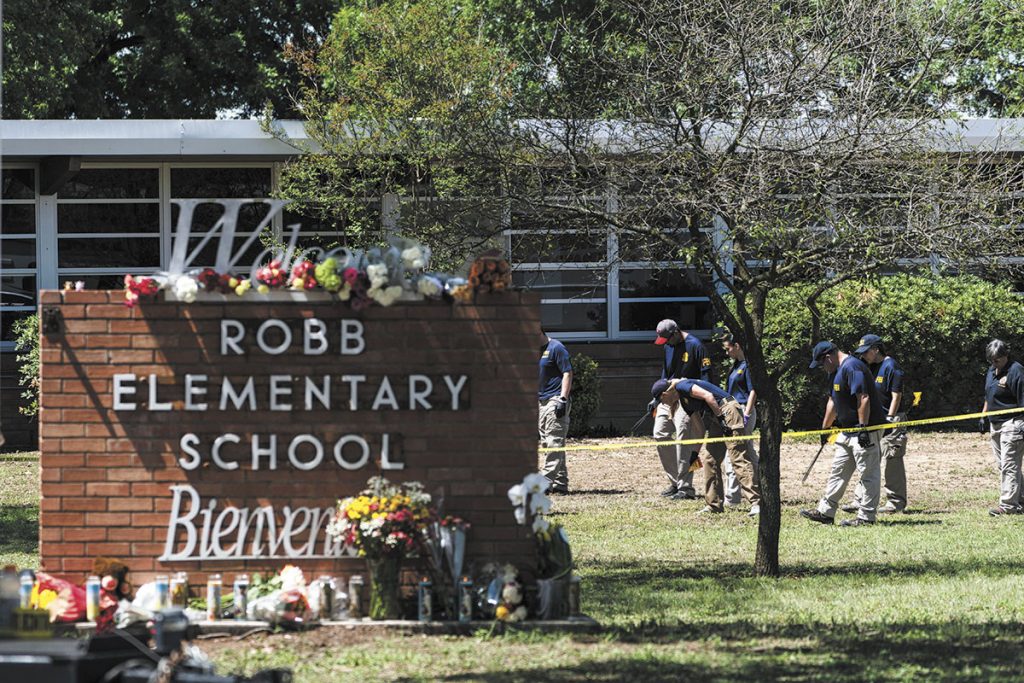 On May 24, 19 children and two teachers were shot and killed at Robb Elementary School in Uvalde, Texas, by 18-year-old Salvador Ramos with a semi-automatic rifle he legally purchased.
While details are still emerging, police have reported the gunman went inside the school and was met without opposition for more than an hour before a border patrol tactical unit killed him.
The news broke 10 days after Payton Gendron, 18, carried out a racially motivated mass shooting at a Buffalo, New York, supermarket, killing 10 Black citizens with a similar rifle.
The recent mass shootings have reignited debate over gun control laws across the country, including in Indiana, which is set to have a permitless handgun law go into effect July 1 despite public condemnation by law enforcement leaders and public safety groups.
Top Indiana Republicans, both at the state and federal level, haven't indicated a desire to impose stricter gun laws or repeal the new handgun permit law, but Democrats are demanding changes as gun violence increases in the state.
Gun violence, purchases on the rise
In its "Active Shooter Incidents in the United States in 2021" report" the Federal Bureau of Investigation designated 61 active shooter incidents in 2021 — a more than 50% increase from the previous year.
The FBI designates an active shooter incident as one or more individuals actively engaged in killing or attempting to kill people in a populated area. The number of active shooter incidents identified in 2021 represents a 52.5% increase from 2020 and a 96.8% increase from 2017.
Three active shooter incidents happened in Indiana last year, with the FedEx Ground Plainfield Operations Center shooting tallying the highest number of casualties of all incidents nationwide at 15, the FBI reported.
Overall firearm homicide rates grew by 35% from 2019 to 2020 nationwide, according to the Centers for Disease Control and Prevention.
The Giffords Law Center reported 907 Hoosiers die each year from gun violence as of 2021, with 58% of those coming from suicide. Nationwide, near 41,000 Americans die from gun violence every year.
Last year, Indianapolis set a record of 271 homicides, a majority of them gun deaths, with more than 760 people shot, a 6.72% increase from 2020.
While gun violence has grown, so have the number of legal gun owners.
In Indiana, there were 890,360 active gun licenses in 2018 compared to 1.04 million in 2020 and nearly 1.2 million active gun licenses in 2021, state police records show. Data for 2019 was not available.
Due to the recent rise in shootings in central Indiana, the Indiana Legislature passed a law in 2021 to create the Indiana Crime Guns Task Force, expanding the Indianapolis Crime Gun Intelligence Center. The task force now includes Marion County law enforcement, the Bureau of Alcohol, Tobacco and Firearms, state police and law enforcement from Boone, Hamilton, Hancock, Hendricks, Johnson, Morgan and Shelby counties.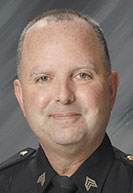 According to data provided by the Indianapolis Metropolitan Police Department, the task force made 269 total arrests (237 state, 32 federal) and seized 286 firearms through their efforts last year. So far in 2022, there have been 150 total arrests (140 state, 10 federal) with 106 firearms seized.
IMPD Lt. Ron Brezik, director of the task force, said a vast majority of firearms seized are handguns. Also, Brezik said the number of "Glock switches," illegal pieces of 3D-printed material that can turn a handgun fully automatic, are on the rise. He said during one raid in Johnson County last month, the task force recovered 33 switches.
Brezik said the collaboration between law enforcement agencies, which he claims is the first of its kind anywhere, has been successful so far, and police departments from across the nation have contacted the task force to learn more about them. Brezik added that the U.S. Department of Justice will be hosting its national Crime Gun Intelligence Center conference this summer in Indianapolis because of the task force's success.
Federal changes?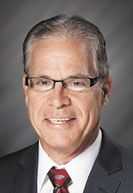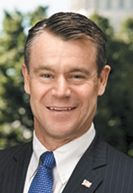 Both Indiana Republican U.S. Senators Todd Young and Mike Braun told Indiana Lawyer that their focus is to keep guns out of the hands of the mentally ill and to increase funding for school safety.
Discussions over creating national "red flag" laws have surfaced since the shooting in Texas.
While it has been touted as a "national model," Indiana's red flag law isn't full-proof, as it requires law enforcement officers, prosecutors and the courts to work together with little to no delay.
Studies by the American American Psychiatric Association have proven individuals with mental illness are not more likely to harm others with guns.
The semi-automatic rifles recovered in the FedEx shooting were legally bought after the shooter, Brandon Scott Hole, 19, had already had a shotgun taken away from him by police. Marion County Prosecutor Ryan Mears, a Democrat, has since been criticized for not pursuing a red flag hearing for Hole.
Last week, Democratic members of the U.S. House introduced the Protecting Our Kids Act, which would raise the age limit for purchasing semi-automatic rifles from 18 to 21. A vote in the House had not occurred by IL deadline.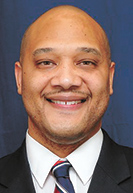 U.S. Rep. Andre Carson, D-Indiana, told IL in a statement that "Hoosiers and the American people can no longer wait" for gun control measures.
Paul Helmke, former president and CEO of the Brady Center/Brady Campaign to Prevent Gun Violence and three-term Republican mayor of Fort Wayne and now a professor at Indiana University, said no single law will stop gun violence, but federal lawmakers need to try.
"There is no perfect answer, but we ought to take some steps," Helmke said. "… As a country, we have done nothing significant on this issue since the Brady bill passed in '93 and the assault weapon ban passed in '94. That's crazy. Since then, we've had Columbine, Virginia Tech, Sandy Hook, Parkland, the Las Vegas shooting (and others)."
Looking at school safety
According to the nonprofit organization Everytown for Gun Safety, there have been at least 15 incidents of gunfire on school grounds in Indiana, resulting in six deaths and 11 injuries, since 2013.
The Indiana Department of Homeland Security has reported the Secured School Safety Grant Program has awarded more than $110 million in matching grants to Indiana school districts since 2013, with a majority of the funds going toward school resource officers.
In a statement to IL, Indiana Gov. Eric Holcomb said the focus is to continue funding school safety.
In Indiana, the total number of SROs is unknown, according to Indiana School Resource Officers Association President Chase Lyday, who is also the chief of police for the Avon Community School Corporation.
Lyday said that there are currently three models for hiring SROs. Schools can create their own police force, have a memorandum of understanding or contract with local law enforcement and put full-time officers in schools, or schools can directly or indirectly contract with independent contractors who "are essentially off-duty officers."
There are around 500 members in the Indiana SRO training association, which recently celebrated the passing of House Enrolled Act 1093 during the 2022 session, Lyday said.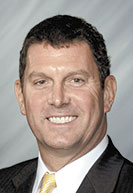 HEA 1093, authored by Rep. Robert Behning, R-Indianapolis, now defines an SRO as any law enforcement officer assigned to a school corporation or charter school during school hours. The new law requires all SROs to undergo 40 hours of training created by the national association for SROs.
On the ground, fellow SROs have seen an increased number of incidents in which guns are being recovered in schools recently, Lyday said.
Having more SROs isn't enough for some lawmakers.
Following the Noblesville Westside Middle School shooting in May 2018, Indiana Rep. Jim Lucas, R-Seymour, authored two different bills in response.
One of the bills called for eliminating gun-free zones and the other would've allowed teachers to carry handguns on school grounds, provided they go through voluntary training requirements.
Lucas recently said he plans on putting both "good bills" forward again if he is reelected, and he strongly supports the permitless carry bill, House Enrolled Act 1296.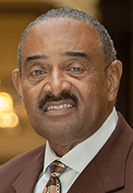 State Democrats again condemned the permitless carry bill following the shooting in Texas.
Indiana Rep. Vernon Smith. D-Gary, ranking minority member of the Indiana House Education Committee and member of the Black Legislative Caucus, said the recent shootings prove that legally bought guns are being used for mass shootings and security often isn't enough to stop them.
With a Republican supermajority Legislature, however, Smith said he isn't confident change is coming.
"I've introduced gun legislation almost every year," Smith said. "I've been here 32 years and they don't let any legislation come in. Every time they get more, they want more."•
Please enable JavaScript to view this content.