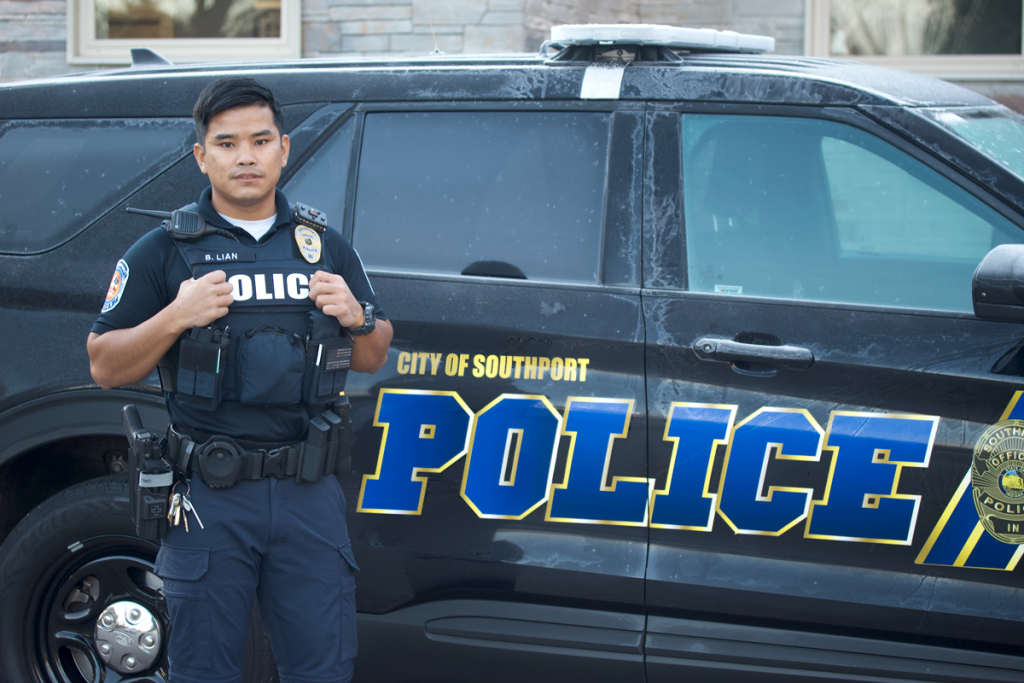 Driving around Southport, Bawi Lian recalled how he always wanted to be a police officer — even as a kid when his experience with law enforcement in his home country was negative.
Lian, a refugee from Myanmar, said he saw a gap between the local community and the police.
"Back in (Myanmar), we don't like the police because the police are not like they are here. The police need to serve and protect, but we had to protect ourselves from the police," he said.
Lian, who has obtained American citizenship, currently serves as an officer with the Southport Police Department. At least once a week, he's asked to help translate for colleagues during routine traffic stops with a member of the area's growing Burmese community.
He said he hopes those small encounters will make a lasting difference.
"I feel great about being able to help, and happy to be helping out here," Lian said. "My people are not a big fan of the police but I'm trying to
change that."
Settling in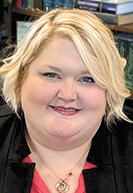 Lian's experience is one piece of an ever-evolving puzzle in the Hoosier State. Indiana's Burmese population is currently considered the largest in the world outside of Southeast Asia, according to Rachel Van Tyle of Exodus Refugee Immigration. There are about 35,000 Burmese people living in Indiana, according to reports.
As of 2020, roughly 24,000 members of the Burmese community live on the south side of Indianapolis, according to the Burmese American Community Institute. Other clusters of refugees have made homes in Fort Wayne, South Bend, and Bloomington.
Helping the refugees navigate immigration matters, local laws and cultural differences is critical but complex, experts say. Refugees have fled from ethnic and religious persecution in Myanmar since the 1990s, seeking asylum in the United States.
But Van Tyle, director of legal services at Exodus Refugee, said the immigration process to get here isn't easy.
After Burmese refugees are relocated to camps in Malaysia or Thailand from Myanmar, it can take up to a decade before being placed in a country designated as having either family or friends. Placing refugees in communities together promotes a more successful launch in a new environment, Van Tyle said.
Exodus, which helps resettle Burmese refugees, offers immigration assistance and has language services available. But other legal resources, including court-certified translators, are harder to come by.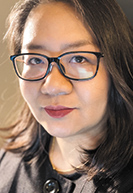 Myanmar consists of more than 135 ethnic groups and hundreds of languages making translation services extremely challenging, said Lun Pieper, a former immigration attorney, deputy prosecutor and Indiana Supreme Court employee.
"Chin (language) is just a minority of Burma. Even in Chin, we speak in Indiana 10 different languages," said Pieper, who graduated from Indiana University McKinney School of Law after coming to the U.S. from Myanmar in 2001.
While representing Burmese clients, Pieper recalled they would say "Chin" or "Burmese," but the language selected for them was never a match.
To better educate court staff, Pieper created a cheat sheet of Burmese dialects and languages for different ethic groups.
"If at least the Burmese litigant in front of them notices their ethnic language, they could point to it," she said, noting that the language barrier can be tricky for attorneys as well. "The nuance is that you are not expected to explain all of the legal terms, you're just supposed to make sure that they understand what their rights are, the same as you would explain to an English-speaking person."
Pieper said a key is for practitioners to understand that finding a court-certified interpreter is the minimum requirement.
"But that doesn't mean the interpreter will explain the law to them," she said. "It's a very difficult process."
Misunderstandings
One of the biggest challenges the Burmese community faces in navigating the state's legal system is a lack of knowledge of the vast array of laws not present in Myanmar, Lian said. Unlike in the U.S., Lian said in Myanmar there are no laws prohibiting more minor offenses like drinking while driving, domestic battery or assault.
"We only had the major stuff, like murder, rape, etc.," he said. "That's why if you look at my community you see a lot of my people getting arrested for DUI or domestic battery, because we didn't have those kinds of laws back in Burma. It's really tough for my people to catch up on the laws."
Van Tyle and Pieper agreed, noting additional laws that Americans often don't second guess, like stopping for school buses or reckless driving, aren't realities in Myanmar.
"For someone who has never seen a school bus before, this is not something that you grow up with," she explained. "It's very hard to remember that you need to stop."
Another issue stems from cultural difference in interactions with the law, Pieper said. As refugees who faced persecution from the government, she explained that it's common for the Burmese community to distrust and fear authority figures, including judges, attorneys and police.
"Because those people in power are the persecutors in which they fled their country, it is very difficult for someone in the (U.S.) legal system who doesn't have that cultural knowledge to understand," she said.
For example, a member of Lian's church was pulled over during a traffic stop and subsequently handcuffed for stepping out of his car to see what was going on, he said.
"If you get pulled over you aren't supposed to step out of your vehicle, but they don't know that," Lian said. "I'm trying to get things like that changed."
Lian said his goal is to educate his community and fellow officers on how to interact with one another. He
occasionally speaks at community centers to explain the rules of the road while encouraging officers to not rush to
judgment with a member of the
Burmese community.
"My plan is to keep on doing what I'm doing and become full time," he said, "then use my position to help my community on the police force so we don't have those issues in the future."•
Please enable JavaScript to view this content.