In Utah, individuals needing legal help have the option of retaining a lawyer, representing themselves or hiring a licensed paralegal practitioner.
The LPPs are part of an innovative initiative the state launched to address the large number of pro se litigants trying to make their own way through the legal system. Licensed only to practice in narrow areas of the law, the paraprofessionals must complete additional legal education courses in addition to their paralegal training, then must pass a two-day exam plus a character and fitness test along with completing 1,500 hours of "substantive law-related experience."
"We treat them the same as attorneys," A.J. Torres, LLP program administrator for the Utah State Bar, said. "They're issued a bar number. They're required to follow the exact same rules of ethics the attorneys are required to follow, and the potential disciplinary process is the same as it would be for an attorney."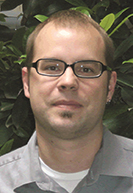 Utah is one of just four states that allow nonlawyers to obtain limited licenses to provide legal advice and counsel, according to a new study by the Institute for the Advancement of the American Legal System at the University of Denver. Although the state of Washington has allowed its program to sunset, 12 other states have programs either waiting to be implemented or approved.
The limited license nonlawyers are restricted to certain areas of the law, but typically they provide assistance for family law matters as well as landlord-tenant and debt collection issues. Advocates champion allied legal professionals as helping to bridge the access-to-justice gap.
Relying on attorneys to perform pro bono services or looking to legal aid to provide assistance is not the answer, experts say. Civil legal service providers are turning away "at least 50% of the people who are eligible," according to Matthew Burnett, senior program officer for the Access to Justice Research Initiative at the American Bar Foundation. Moreover, a 2015 paper published by the University of Southern California Gould School of Law Center for Law and Social Science found that even if every lawyer in the country did 100 hours of pro bono work on top of the volunteer work they already do, the result would be just "about 30 minutes of legal help per dispute-related … problem per household."
Limited license paraprofessionals are seen as a way to enable the middle class to get legal help.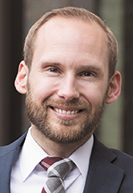 Michael Houlberg, manager at IAALS, said middle-income households earn too much to qualify for legal aid but do not have enough to pay a lawyer's retainer plus $300 to $400 per hour in fees. Allied legal professionals price their services at a much more affordable rate, he said.
"They're also not the only solution," Houlberg said of limited license legal professionals. "They're not the silver bullet that's going to solve the entire problem. … But it's still a huge piece."
Convincing attorneys
Getting Utah residents to trust LPPs was not an issue, Torres said. Since the program was started about four years ago, the state bar association has undertaken marketing campaigns and has made announcements on social media to inform the public about the alternative for legal help.
"The real battle was convincing attorneys that they're not going to lose their livelihood because somebody else is providing services," Torres said.
To establish a limited license program, state legislatures or state supreme courts must amend the rules prohibiting the unauthorized practice of law. Also, officials have to address the concerns of the private bar, which is why, according to Houlberg, the requirements for limited licenses and the matters that paraprofessionals are allowed to address vary from state to state.
"As more programs are being created … more data is being collected and will be able to be shared, showing these professionals are competent. They're not causing harm," Houlberg said. "What the data has shown so far is that they're helping people who wouldn't have been able to afford an attorney and they're creating a more efficient court proceeding."
A lawsuit now before the 2nd Circuit Court of Appeals spotlights the friction that erupts when nonlawyers offer legal help.
Upsolve Inc., a nonprofit focused on access to justice, and the Rev. John Udo-Okon, a pastor in the South Bronx, sued the attorney general of New York in the Southern District of New York in January 2022. The plaintiffs claimed in their complaint — Upsolve, Inc. and Rev. John Udo-Okon v. James, 1:22-cv-00627 — that the threat of prosecution from the state's unauthorized practice rule was infringing on their First Amendment rights to help community members fight debt collection lawsuits.
EXTRA
Learn about
how nonlawyers are becoming a bigger part of the access-to-justice solution.
Among the parties opposing the plaintiffs were civil legal service and civil rights organizations, which submitted an amicus brief arguing the plaintiffs were creating a two-tiered system.
The brief asserted that public interest calls for ensuring that low-income people have as much access to "high-quality legal services as possible." However, they argued, Upsolve and Udo-Okon's model would make "questionable, lower-quality 'legal services' the place of first, not last, resort for low-income New Yorkers."
In May 2022, the district court granted the plaintiffs' motion for preliminary injunction. Judge Paul Crotty found the plaintiffs' legal advice was "content-based speech" and did not involve conduct like drafting a pleading, so the speech was protected by the First Amendment.
'Gum out of the gears'
Houlberg and Burnett disputed the notion that limited license professionals are creating a two-tiered system in which people on the middle and lower end of the income scale are given access to only nonlawyers who have some legal training. Both maintained that without the allied paraprofessionals, many would be relegated to navigating the legal system alone.
Burnett pointed to the medical and social work professions, which have members with different levels of education and training to provide different kinds of services.
"We have these folks on the front line in a way that we don't in the legal profession," Burnett — who has studied and written about "lawyerless legal services" with Rebecca Sandefur, a sociologist at Arizona State University and faculty fellow at the American Bar Foundation — said. "Given just how critical rule of law and justice are to democracy, it's striking that we don't have workers who are equipped to help individuals and communities in that way on the front lines to be able to tackle their justice problems."
What the limited license professionals are allowed to do varies. Some programs enable paraprofessionals to provide legal advice and prepare, sign and file legal documents. Other programs give more responsibility, permitting the allied professionals to communicate with and review documents from the opposing party as well as represent clients in mediations and settlement conferences.
In Utah, Torres said the licensed paralegal professionals are busy. A number of the paraprofessionals have opened an office, hung a shingle and are tending to a full book of clients while others are working in law firms or for nonprofits.
"It kind of gets us into the position where we can kind of get some of the gum out of the gears with regard to moving people through the legal system," Torres said, noting a layperson can have trouble understanding the language and procedures of the legal system. "It's always positive to get somebody who can translate for you. Typically and historically, paralegals have been the best at it."•
Please enable JavaScript to view this content.