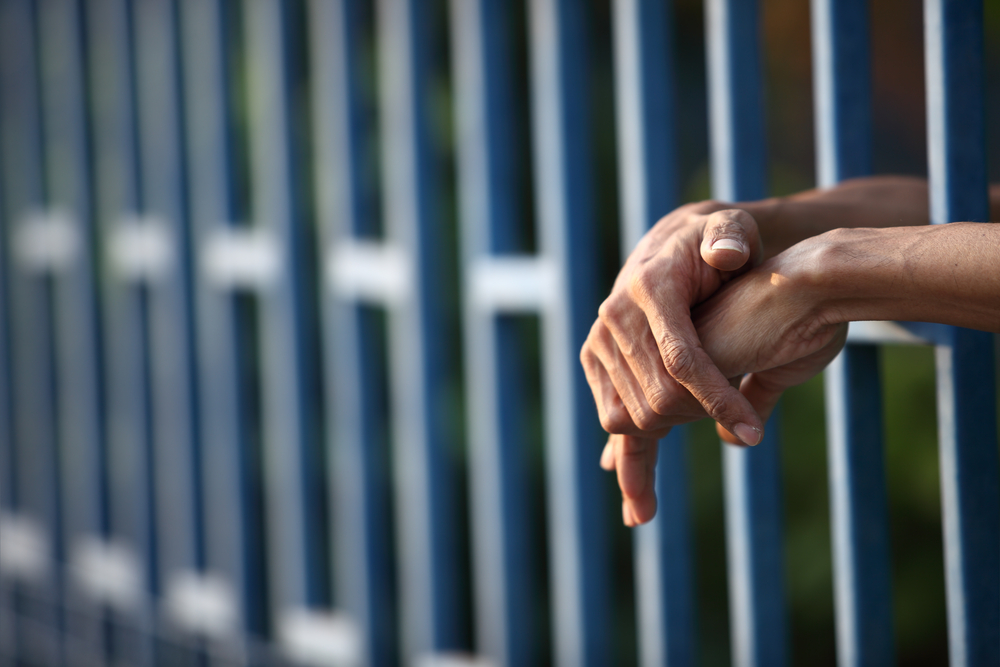 An Indiana minor placed in the Department of Correction has failed to convince the Court of Appeals of Indiana that his placement was an error or that his due process rights were violated when his hearings were held remotely.
In March 2021, the state filed a petition alleging M.H. was a delinquent child for committing acts that, if committed by an adult, would be Level 5 felony intimidation, Level 5 felony battery by means of a deadly weapon and Class A misdemeanor carrying a handgun without a license.
After a factfinding hearing, the Elkhart Circuit Court adjudicated M.H. as a delinquent child but initially rejected the probation department's recommendation that he be placed in the DOC. Instead, the trial court placed M.H. on probation and ordered the probation department to investigate "alternate rehabilitation services."
One month later, the probation department filed a modification report because M.H. tested positive for marijuana on one occasion and submitted a diluted test sample on another occasion. The trial court continued M.H.'s probation and ordered him to complete a substance abuse evaluation and follow any recommendations.
Two weeks later, the court entered a six-month review hearing order that continued all services and M.H.'s placement at home with his mother.
Then in March 2022, the probation department filed a petition to modify M.H.'s disposition based on an allegation that he committed dangerous possession of a firearm.
M.H. appeared via Webex from the Juvenile Detention Center for an initial hearing on the new allegation of delinquency and the petition to modify probation. M.H. denied the allegation and that he violated probation, so the trial court set the matters for a factfinding hearing in April.
At that hearing, the state moved to dismiss the new delinquency allegation without prejudice. After the new petition was dismissed, M.H. — who again appeared virtually, this time in shackles — admitted he violated his probation by possessing a firearm.
After hearing testimony at an subsequent dispositional hearing, the court found that it was in M.H.'s best interest to continue to be removed from the home because his behaviors were contrary to his interests and those of the community by placing himself and others at serious risk of harm. Rehabilitative efforts had been unsuccessful due to the M.H.'s prior unwillingness to engage in services, and he continued to engage in delinquent behavior, the trial court concluded.
Thus, the trial court granted wardship of M.H. to the DOC and an appeal ensued.
Before the Court of Appeals, M.H. argued the trial court violated his right to due process by holding virtual hearings without complying with Administrative Rule 14, which governs the use of telephone and audiovisual telecommunication by trial courts. He also argued the trial court abused its discretion by granting wardship to the DOC.
Judges shot down both arguments Thursday in M.H. v. State of Indiana, 22A-JV-1170
First, the COA rejected the argument regarding remote hearings, pointing to a COVID-related emergency order from the Indiana Supreme Court.
"… (T)he trial court's authority to utilize a remote hearing in April 2022 was controlled not by Administrative Rule 14 or (C.S. v. State, 131 N.E. 3d 591 (Ind. 2019)), but by our Supreme Court's orders on remote hearings from 2020 and 2021," Judge Melissa May wrote. "… Although we prefer to decide cases on the merits when possible, neither of the parties has provided argument regarding whether the trial court's utilization of virtual proceedings violated the standards established by our Indiana Supreme Court in response to the COVID-19 emergency. Nor has M.H. asserted the result of his proceeding would have been different if virtual proceedings had not been utilized."
Likewise as to placing M.H. in the DOC, the appellate judges also found the trial court didn't err.
"Given the number of years M.H. had been on probation, his two prior adjudications as a delinquent, his three findings of being in possession of a firearm while a minor, his failure to take advantage of the multitude of services provided, and probation's recommendation that the Why Try program at the DOC would benefit M.H., we find no abuse of discretion in the trial court's decision to make M.H. a ward of the DOC," May wrote.
Please enable JavaScript to view this content.