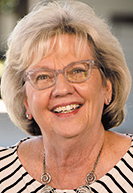 The diagnosis is in. Unfortunately, you or a loved one is diagnosed with the beginning stages of Alzheimer's disease. Obviously, the first step is to work with your doctor to slow the progression. However, there are legal steps you need to take as quickly as possible.
Advance directives
This is a good time to ensure that the patient's advance directives are up-to-date or drafted if they've never had them. Here are the documents you need to be sure you have:
General durable power of attorney: You designate an attorney-in-fact to perform legal and financial duties if you are unable to perform them.
Health care power of attorney: Appointing a health care representative allows you to authorize the representative to make health care decisions on your behalf.
HIPAA authorization: This document allows individuals access to your protected health information, but they can't make decisions on your behalf. They can call your health care providers and get information on your condition and medication, and they can also pick up medications, medical devices and written medical information on your behalf.
Living will: This document conveys your wishes regarding medical care and life-prolonging procedures in the event of a terminal illness or a persistent vegetative state.
Funeral declaration: A legal document declaring a decedent's wishes as they relate to the declarant's remains and services.
All of these documents can be prepared at once by an attorney.
Medicaid planning
Late-stage Alzheimer's disease care can be expensive, and now is the time to plan to pay for it. A semi-private room in a nursing home can cost an average of $90,155 a year. It's likely you will need Medicaid assistance to pay for your care. Medicaid planning is the strategic "rearranging" of assets to help an individual qualify for Medicaid.
This process may help preserve an inheritance, enhance the quality of care for a patient in skilled care or protect a spouse from impoverishment.
After a Medicaid recipient dies, their estate may find that a claim has been made against it. Federal law requires states to recover amounts spent by Medicaid for long-term care and related drug and hospital benefits. All assets in a Medicaid recipient's probate estate are subject to recovery except in instances where a surviving spouse, minor child, blind child or disabled child is living or where recovery would cause undue hardship to the surviving heirs.
With proper Medicaid planning and the assistance of an elder law attorney, an individual may be able to mitigate any claims from the government.
Special needs planning
Special needs planning allows the parent or caregiver of an individual unable to care for him or herself to ensure the individual is provided for. "Special needs" refers to an individual with mental illness, someone who is paralyzed or an elderly individual with Alzheimer's or dementia.
Special needs planning consists of establishing guardianship and advance directives and setting up a trust. An experienced elder law attorney can help a caregiver determine how best to provide for a person with special needs — in this case, someone with Alzheimer's disease.
Life Care Planning
Alzheimer's disease has varying stages of progression, and care needs change throughout the course of the illness. Applegate & Dillman Elder Law offers a unique service called Life Care Planning that takes the burden of adjusting to changing circumstances off the patient and caregivers.
Life Care Planning is a holistic approach that uses a trained team to coordinate legal, financial, medical and care services as the patient's needs change.
An Alzheimer's diagnosis can be scary, but this is not the time to hide your head in the sand. The patient should discuss their care wishes and finances with family and friends as soon as possible and then seek well-qualified professional help.•
• Carol Applegate is an attorney at Applegate & Dillman Elder Law and a registered nurse. The firm specializes in elder law and Life Care Planning and has offices in Indianapolis, Carmel and Zionsville. Opinions expressed are those of the author.
Please enable JavaScript to view this content.