A new study from the Pew Charitable Trusts highlights a dramatic rise in debt collection lawsuits, but even as one in four cases on civil court dockets are seeking payment for past-due bills, consumers increasingly are absent from the proceedings.
With defendants either not responding to the court summons or not having attorneys represent them, the outcomes have been "largely one-sided," according to the Pew study, "How Debt Collectors are Transforming the Business of State Courts." Consumers likely struggle long term to gain financial stability after a judgment against them for a debt, Pew found. Such judgments are almost always less than $10,000 and frequently under $5,000.
The national organization is now joining calls for judicial reforms but is advocating the effort encompass more than the courts themselves. Pew compiled the report in order to get policymakers at all levels of government involved in the conversation about modernizing the civil legal system.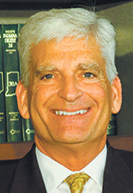 Creditors' attorney Paul Ludwig of Redman Ludwig P.C. in Indianapolis faulted the Pew report for its reliance on limited data and omission of any discussion about the federal Fair Debt Collection Practices Act, which prohibits creditors from using abusive, deceptive and unfair tactics to get payments.
He also pointed to the rules and procedures Indiana requires in order for a sheriff or constable to serve a debtor with a court summons, and he noted that in court, he has seen judges be "very patient and understanding" toward to unrepresented debtors. Small claims courts, in particular, he said, have videos and manuals that apprise defendants of their rights.
"I think the judges do a remarkably good job being sensitive to the unrepresented, making sure they understand the process and making sure their rights are not trampled," Ludwig said.
Pew acknowledged in its report that the picture is incomplete because the data is scarce. For example, the conclusion that that debt claims have more than doubled over the past 20 years relied on information gathered between 1993 and 2013. In addition, the study noted just 12 states that had some courts providing public data on debt claims and just seven states tracked statewide debt claims caseloads.
The report included no data or information specifically about Indiana.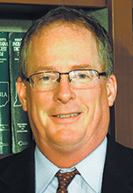 Regarding the Fair Debt Collection Practices Act, Erika Rickard, director of the civil legal system modernization project at Pew, said the research looked at that federal law along with state-level consumer protection statues and the Consumer Financial Protection Bureau's proposed amended rules.
"The focus of this report is on cases brought by businesses against consumers for debts, and on what we can learn from debt collections cases about how civil courts operate," Rickard wrote in an email. "And the challenges that we see in debt claims, like representation disparity and low participation by people being sued, speak to challenges that the civil legal system faces more broadly."
At Indianapolis Legal Aid Society, John Floreancig, general counsel, and Jon Stewart, director of litigation and senior attorney at Indianapolis Legal Aid Society, relayed stories from their clients that raise concerns about the judicial process in general.
Some clients have told stories of going to small claims and being directed to a conference room where they thought they were talking to the judge but later found out they had been meeting with the creditor's attorney. Many others have said they found out about the debt collection action only after they got notice their wages were being garnished.
Going to court
The Pew study found that from 2010 to 2019, less than 10% of defendants in debt collection lawsuits had counsel while nearly all the plaintiffs were represented by attorneys.
More concerning was the indication that the consumers were not doing anything when they received a debt collection summons. Based on the available data from the past decade, more than 70% of the debt collection lawsuits ended in default judgment for the creditor. That kind of ruling, Pew pointed out, is issued in cases where the consumer did not appear in court or respond to the suit.
And the consequences of having a default judgment are substantial, according to Pew. Regularly, consumers are ordered to pay the accrued interest and court costs which, together, can exceed the amount of the original debt. They may have their wages or bank accounts garnished, their personal property seized or be put in jail.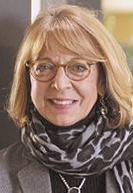 Rozanne Andersen, vice president and chief compliance officer at Indiana-based Ontario Systems, which provides software for revenue recovery, linked the rise in debt collection lawsuits to changes in consumer protection laws.
Notably, she said, debt collectors are limited when and how they can contact the debtor. Creditors used to be able to reach out and have informal conversations with consumers about past-due bills, but now calling debtors has been greatly curtailed by the law, practically stopping communications focused on working out settlements. Also, gaps in the law are making creditors and debt collectors hesitant to text or email consumers.
These legal barriers have been erected over the past 30 years, the same period of time the Pew study found civil dockets tilted toward debt collection cases, noted Andersen, who is an attorney. Because debt collectors are concerned about complying with the law, they are sending more cases to the lawyers to be handled in court.
Even the legal remedy may not be best for the debt collector, Andersen said. At best, a collector may recover 70% of the amount owed, but attorney fees and court costs have to be taken from that. If the creditors and debt collectors are able to talk to the consumers, the outcome is "extremely positive," Andersen said. The parties are usually able to settle for an amount based on the consumer's ability to pay.
Online reform
Pew sees technology as part of the solution to handling the debt collection cases.
In particular, the nonprofit is calling for modernizing the relationship between the courts and the parties by moving more processes online. Rickard highlighted online dispute resolution tools as one way for consumers to resolve their issues with or without an attorney. ODR is not a panacea, but it allows people to address civil legal disputes without setting foot in a courtroom, she wrote in an email.
Ludwig is not unsympathetic to debtors. People may not know about the high interest rate their credit card carries because they did not read the fine print, or they may suffer an unexpected health issue that can result in more debt than they can handle.
"The vast majority of people who find themselves in a debt collection action are there for reasons other than being dishonest," he said.
Still, Ludwig emphasized the need for the debt to be paid. Businesses have supplied the goods or service or medical facilities have provided the treatment, so they have to be compensated. Not getting the money creates a cascade where they cannot pay their employees or their rent.
If they cannot collect the debt through other means, "then the only resolution is to take the debtor to court," Ludwig said.
However, Floreancig and Stewart said consumers sometimes do not understand how to dispute a debt collection in court. Some of their clients have written letters, explaining their situation to the judge, but not realizing that is nonresponsive.
The court forms and information available online for pro se litigants are good, but legal proceedings can be complicated and difficult to understand, Stewart said. But the best solution, he said, underscoring the Pew findings, is having legal representation.
An attorney will improve the outcome because even "very, very intelligent people are not conversant about the legal system," Stewart said.•
Please enable JavaScript to view this content.