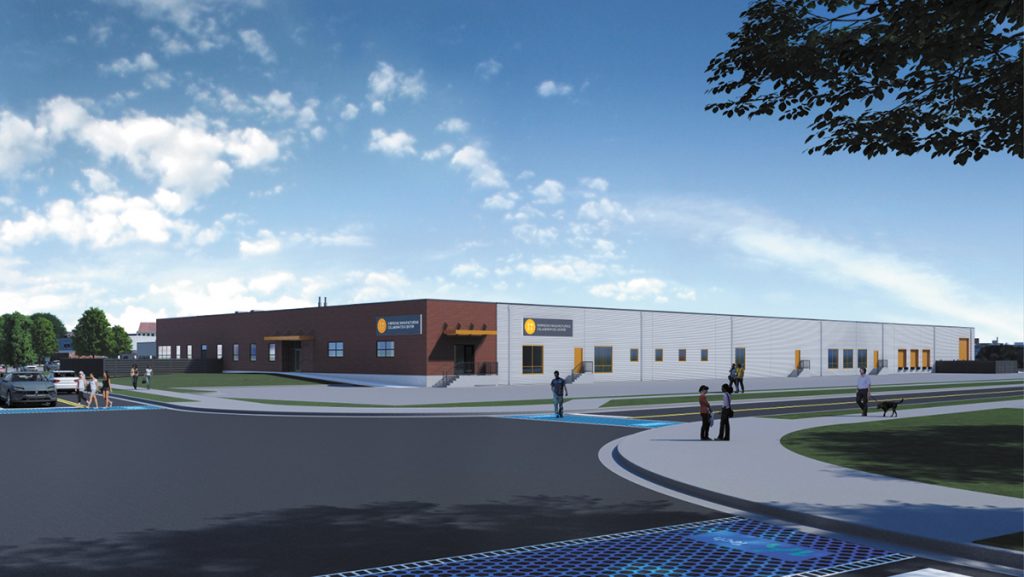 A new smart manufacturing hub is coming to town this summer and gearing up to boost Indiana's manufacturing industry. At its helm are two Hoosier attorneys who have deep roots in the state's economic development, both of whom say the legal complexities of pursuing such a venture make the process interesting.
The hub is called the Emerging Manufacturing Collaboration Center, or EMC2. The new facility was first announced by Gov. Eric Holcomb in October 2020 under the Indiana Economic Development Corporation's $10 million Economic Activity Stabilization and Enhancement initiative. It will be located at the 16 Tech Innovation District on Indiana Avenue.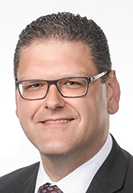 EMC2 will allow new and existing manufacturers to utilize state-of-the-art equipment to train employees, conduct third-party pilot manufacturing and increase awareness of products and software applications.
As of now, the facility already has several corporate anchors, including General Electric, Cummins, Amazon Web Services and Trek10, said Dave Roberts, IEDC chief innovation officer and Gutwein Law intellectual property attorney. More anchors will be announced later this summer.
"Anchoring with companies like that and then bringing in companies around it to make sure Indiana has the opportunity to transition from the current environment of advanced manufacturing to the next generation, 2021 and beyond, is the focus there," said Chad Pittman, Indiana attorney and president of NineTwelve Solutions.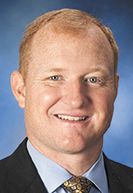 The facility will also be home to GE Additive's state-of-the-art binder jet technology — a form of 3D printing that involves the use of an inkjet-powered printer that deposits a binding agent onto powder, building objects layer by layer. The new technology will allow innovators, startups and manufacturers to advance research and development, and to get immersed in Industry 4.0 training.
"We're excited by the opportunity presented to us by the state of Indiana," said Christine Furstoss, GE Additive chief technology officer. "Given Indiana's strong automotive manufacturing focus, we have high hopes that this partnership will tap into its abundant stream of innovation and spark new forward-thinking applications — especially in fields of automation and software development."
Reaching local, global communities
The idea for the center came into play years ago, Roberts said, but steps toward fruition began in late 2019. After putting the plan together in the middle of 2020 and operationalizing it late last year, the new hub is set to open in the fourth quarter of 2021.
Housed in a now-revitalized GE warehouse, EMC2 will be a 65,000-square-foot facility, with two-thirds comprised of studio space and the other portion designated for offices. The collection of studios will reside in the center of the facility to display different technology specs from the corporate anchors.
Pittman said the EMC2 team is excited about being located at the 16 Tech location, with proximity to the confluent neighborhoods in the area. One of its goals is to make the center's resources and training accessible for businesses in the community to expand skillsets and provide exposure to advance manufacturing opportunities to remain relevant and competitive.
"The idea is that a company, whether it's a metal forming company, a tool and die shop or all the way up to something like Cummins, would come in and have exposure and then have their employees come in and receive training on how to use equipment," Roberts said. "Not only the manufacturing blue collar folks but also the engineers, because in a lot of ways, Industry 4.0 is opening up completely new possibilities that were previously impossible with traditional engineering approaches."
Those training opportunities can offer talent development and expose people to new equipment, new machinery and new concepts, Roberts added.
"Ultimately, the biggest hope and expectation is that Indiana manufacturers are more globally competitive as a result of this initiative than they were without it," he said. "I am confident that will be the case."
Preparing for legal concerns
In thinking about how the center can legally prepare for what may result from collaborations with other companies, Roberts said the biggest lesson learned from past experience is that intellectual property challenges need to be dealt with upfront.
"What that means in this case, with EMC2, is to prioritize disclaiming any rights to intellectual property," Roberts said. "The patent rights, the trademark rights, the trade secrets, whatever the case may be, has to be owned by the entity coming in and paying for access to the facility and to the equipment."
That creates interesting discussions with a company like GE, he said. In EMC2's arrangement with GE, the parties determined GE owns anything that might be considered an improvement to their equipment and to their process.
"So a company coming in that says, 'I think instead of using process step 8 before step 9, you should use process step 9 before step 8,' they have signed an agreement that says that process improvement is owned by GE," Roberts explained. "However, the product that comes out enabled by the GE piece of equipment will be their intellectual property, and neither GE nor the EMC2 would hold any rights to that invention."
If you don't structure it that way, it won't work, Roberts said, noting that if not, "No one will come and use it, and no one will come with a spirit of curiosity and collaboration."
Additional legal considerations in forming the hub included making sure the collaborative organization satisfies what it means to be a nonprofit both under Indiana law and under the IRS, Pittman said. EMC2 is considered a wholly owned subsidiary of NineTwelve, which is a 501(c)3.
"This stuff is not easy," Pittman said. "What's a (c)3 and (c)6, what's for-profit, what's for the benefit of a private entity that steps outside of the domain of the (c)3 mission, etc."
"And," Roberts chimed in, "how to handle intellectual property and how you handle access rights and general contracting."•
Please enable JavaScript to view this content.