The U.S. District Court for the Southern District of Indiana celebrated Black History Month last week with a public presentation about Booker T. Washington, an important activist and leader in the African American community.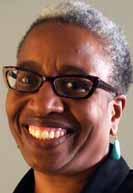 Modupe Labode, a curator at the National Museum of American History in Washington, D.C., and former Indiana University-Purdue University Indianapolis history professor, presented "Booker T. Washington Slept Here: African American Politics in Indiana in the Early 1900s." The presentation on Friday examined how Washington's numerous visits to the Hoosier state placed a spotlight on the concerns of African American political activists at the beginning of the 20th century.
Considered the most famous African American of his time, Washington spent a great deal of time in the Hoosier state, visiting nearly 10 times between 1897 and 1913 before his death in 1915.
"Looking at him can tell us some interesting things about him, black history in Indiana and also where we are today as a country," Labode said.
The curator's curiosity of the man was piqued when she discovered that Washington was recognized on an Indianapolis Cultural Trail Glick Peace Walk luminary. Labode was also interested by his activist nature during a time that was severely difficult in the United States. That period, referred to by historians as the nadir of race relations, spanned roughly from 1890 to 1920, when racism and extreme violence against African Americans was deemed to have been worse than in any other period after the Civil War.
"There was the grandfather clause, poll taxes, and other mechanisms that not only made it difficult for African American men to vote, but made it very difficult for African Americans to exercise civil rights," Labode explained. She also noted oppression in the South stemming from disenfranchisement and discriminatory Jim Crow laws.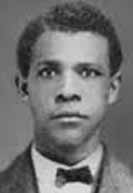 What drew Washington to Indiana during these times, she said, was often to meet with African Americans and white Americans who were interested in what was happening in African American life. Concerns that became key components of the 20th century's civil rights movement included opposition to lynching, educational equality, personal safety and free access to public accommodations.
Highlighting three separate occasions when Washington visited the Hoosier state between 1900 and 1913, Labode said it's important to learn about Washington to understand the range of actions that a group of people may take when they feel that the road is aligned against them.
"African Americans at this time were facing more and more restricted legal, civil and political rights," Labode noted. "What I find fascinating is that they identified several issues that would be important for the civil rights movement for the coming decades, like the right to vote, the right to work and be paid equally, women's suffrage, etc."
Labode's presentation was the federal court's 21st annual Black History Month celebration, which included a musical performance by Tonya Martin, the lead soloist at the Mount Carmel Baptist Church in Indianapolis, and guitarist Theodore Benton. Martin also sings in a local group, The Tony Bryant Project.
Please enable JavaScript to view this content.