Brown County School Corporation's participation in the We the People program is an example of how an entire community can benefit from civic education.
The students in the rural school district have won championships competing against other students from around the state and across the country. Superintendent of Brown County Schools Laura Hammack said the community of 15,000, which struggles against poverty, has become inspired and made sure each eighth-grade student on the We the People team had a new suit for the competitions as well paying as all expenses to send them to Washington, D.C., for national contests.
Brown County's We the People teams have notched six state championships, two national runner-up titles and two national championships.
"… Our community rallied behind this program in a way that no one could have expected and I believe it's because our community really got it," Hammack said. "They truly understood that the focus on understanding our role as citizens in this great nation matters, it changes a community. Hope is restored where it once was lost because the next generation of leaders understand how it all works."
However, not every school district in Indiana has been able to nurture its civic education program the way Brown County has. The quality of instruction about America's democracy is spotty across the state and, educators and experts say, that can have long-term consequences. Hoosier students who do not have access to robust civics programs become adults who are not engaged or involved in their own communities.
The 2019 Indiana Civic Health Index called attention to the issue of community participation and recommended the appointment of a committee to examine civic education. As a result, the Indiana Bar Foundation Civic Education Task Force was formed earlier this year. Chaired by Lt. Gov. Suzanne Crouch, the group included educators, business leaders, attorneys and elected officials.
At a Nov. 18 press conference, Crouch, Hammack and others presented the final report. Key to the group's work are a series of recommendations to improve civic education in Indiana.
"(Civic education) can really be a fundamental building block that … in a lot of ways really does sort of impact well beyond the investment you put into it," said Charles Dunlap, president and CEO of the Indiana Bar Foundation. "I think expanding some of the opportunities that we have now throughout the state is the focus. There are some great things happening but unfortunately it's not everywhere that it needs to be."
Including everyone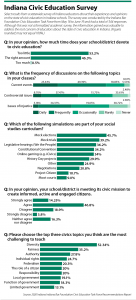 Recalling the times he has watched Indiana students participate in extracurricular civics programs like We the People, Dennis Bland has seen one constant – overwhelmingly the students are white, rich, academic high achievers and attend wealthy schools.
Bland, who served on the task force, is an attorney and president of the Center for Leadership Development, which mentors minority youths in Indianapolis with the goal of helping them become future professional, business and community leaders. He said the expansion of civic education must be intentional in reaching out to African American students by going to schools, churches and community groups and getting youths enrolled in the programs.
Failing to include more minorities in civic education will amplify the message long swirling around communities of color that they are not welcomed to participate and they do not qualify for the benefits that representational government provides, Bland said. Minorities will not come forward to offer their ideas and the community will ultimately suffer because the decisions made by the leaders will not reflect the entire population but only a narrow provincial few.
During its four meetings, the task force heard presentations from education experts in Indiana and around the country on how civics is taught and how students' knowledge of the material can be assessed.
Also, the group surveyed Indiana teachers and school administrators from May 18 to June 19, 2020. The survey indicated the best practices for teaching civic education are not being used in Hoosier classrooms and teachers feel they do not have the proper resources, training or time to teach civics properly.
As a part of the final report, the task force detailed its recommendations and outlined a plan for implementing them in two phases.
Phase one, implemented from 2021 to 2023, includes the creation of a democracy certified school program modeled after Indiana's STEM certification program. In addition, the initial phase calls for more professional development opportunities for teachers and strengthening the interaction between communities and their schools.
Phase two, rolled out from 2024 to 2026, would craft revised academic standards for civic education and increase the civics course requirements. The second phase would also institute assessments to measure students' understanding of the civics curriculum and to help schools make civic education a priority. Moreover, students in the fifth and eighth grades as well as graduating seniors would be required to complete a civics project.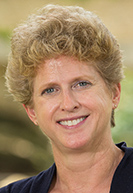 Elizabeth Osborn, task force member and director of education for the Center on Representative Government at Indiana University, sees professional development as an important element to advancing civic education in Indiana.
Teaching the fundamentals of government like how a bill becomes a law or how the three branches function is essential, but educators need to take the extra step and help students make the connection between that knowledge and their daily lives, she said. Students need to be taught, for example, that the skills they are using to work and make decisions with their classmates on the homecoming committee are the same skills they will use when joining their neighbors in addressing a problem in their community.
Many times, the civics lessons can be integrated into what is already happening in the classroom regardless of what subject is being taught, Osborn said. But teachers need professional development so they can learn the different ways of presenting civics to their students. Getting that training can be difficult.
Osborn said educators sometimes have to use vacation days to get the time off to attend a professional development session. In addition, some not only have to pay for the courses themselves but also for the substitute teacher to run their classroom while they are away.
"It's not that teachers don't want the professional development or don't want to build their knowledge," Osborn said, "but logistically there are a lot of obstacles."
Civil discourse
Now that the report is done, the work will begin on implementing the recommendations and measuring their effectiveness.
Another potential boost to Indiana's civic education effort might come from the federal government. During the press conference, Shawn Healy, program director of the Robert R. McCormick Foundation, highlighted the Educating for Democracy Act, which was introduced into Congress on Constitution Day, Sept. 17, 2020. The legislation includes not only a provision for assessing the civic education programs and curriculum in the states but also provides funding.
Currently, he said, the federal government spends about 5 cents per student on civic education. Comparatively, Capitol Hill spends roughly $50 per student on science, technology, engineering and mathematics (STEM) curriculum.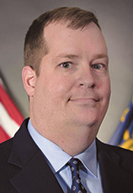 As a part-time instructor at Martin University, Scott Barnhart, an attorney and member of the task force, uses his classroom to teach the students what he considers to be the most important lesson of civic education: how to talk to one another.
He tells the students in his courses on law enforcement and civil rights they can talk about any topic they want in his class no matter how difficult or controversial the issue is. But they have to remain civil, respectful and professional. Barnhart, board chair of the Indiana Bar Foundation, said he has yet to have a class that does not have productive and civil conversations.
Echoing Bland's point about inclusion, Barnhart maintained that being able to discuss the hard issues civilly allows people to work through problems. They will hear a variety of insights and experiences and arrive at decisions that will more likely be successful because differing views were considered.
He has seen his students gain confidence in expressing themselves and come to trust that others will hear them. Also, along with learning that others have opposing views, they might come to understand why some have different opinions, which are the skills they will need to successfully engage in the community.
As Barnhart explained, "It's a mighty thin pancake that doesn't have two sides." •
Please enable JavaScript to view this content.