The Chicago-based law firm of Kovitz Shifrin Nesbit now has an Indiana address with the completion of its acquisition of the Tanner Law Group, an Indianapolis firm that represented the largest number of community associations in the Hoosier state.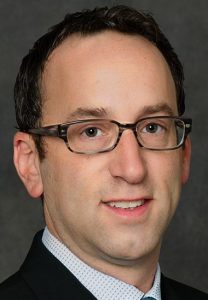 KSN, with 40 attorneys and five office locations, focuses its practice on condominium, homeowner and townhome associations. According to Ryan Shpritz, principal at KSN, his firm has been looking to grow, and combining with Tanner presented the opportunity to expand into neighboring Indiana in a substantial way.
"It was always something we thought about," Shpritz said of KSN's expansion. "I think we're being smarter and more aggressive in our growth strategies."
Acquiring Tanner not only gives KSN a significant presence in Indianapolis but, Shpritz said, allows the firm to implement its "structure and thought process for representing associations" that has not been replicated elsewhere.
"I just think Illinois has more associations than Indiana but percentage-wise, Tanner has a larger share of the association market in Indiana," Shpritz said, noting Tanner also has a "great reputation."
Tanner Law Group had been looking to transition since its founder, attorney Scott Tanner, passed away in February 2019, Shpritz said. Operations at the Indiana firm, which has changed its name to Kovitz Shifrin Nesbit, will continue as usual.
Although Tanner and KSN worked in different markets, Shpritz said the issues both firms handled have been the same. The laws vary from state to state, but whenever people live together, the same concerns arise over things such as aesthetics, unpaid dues, repairs and landscaping.
The only change planned for the short term is the hiring of two additional attorneys, Shpritz said. Meanwhile, the two attorneys and six support staff who worked at Tanner have been transitioned to KSN and the office will remain at its south side location on U.S. 31.
"We are excited to join KSN and benefit from the additional resources the firm offers both attorneys and clients," Carole Tanner of Tanner Law Group and office administrator for KSN, said in a press release.
When KSN was founded in 1983, the firm handled a variety of legal issues but over the years evolved to providing full legal services for community associations. It also represents clients in real estate transactions, collections, landlord/tenant issues and property tax appeals.
Please enable JavaScript to view this content.