Indiana's largest organization that advocates for the interests of child victims of abuse has received the largest donation in its history — a $5 million grant from the Lilly Endowment. "They call it a transformational gift, and it certainly is for us," Child Advocates CEO Cindy Booth said of the award.
The grant to Child Advocates was among 13 gifts totaling $54.7 million the Lilly Endowment announced Monday for Indianapolis-based organizations serving children and youth in central Indiana. Indianapolis-based Child Advocates has 86 staff members — lawyers, social workers, guardians ad litem and mediators among them — and 430 active volunteers who serve as court-appointed special advocates for children in need.
Booth said the gift will increase Child Advocates' capacity to serve an ever-growing need — children in court who require the services of an adult to advocate for their best interests. It's a caseload that has doubled since 2014 in the fallout of the opioid and meth addiction crisis.
"Last year alone, Child Advocates represented nearly 7,000 children who were victims of abuse and neglect," Booth said. "It's vital that every single child has the best representation possible through highly trained staff advocates and CASA volunteers." The agency founded in 1982 advocates for children with a goal of a safe and permanent home.
Child Advocates said in a statement the "milestone" grant would be used to establish an endowment, for volunteer recruitment and retention efforts, updates to the agency's current office space to create more conference areas, technology enhancements to ensure stronger outcomes for local foster care children and capacity-building through fundraising.
"It's to build the future for organizations (the Lilly Endowmt) believes are important for the community," Booth said of the grant in an interview Tuesday. "It's gratifying to be able to have the tools to do that." But beyond the financial reward, Booth said the recognition also serves as validation of the organization's work and worth to the Indianapolis community.
"It's a stamp of approval that our work is important, and it's important enough that the Lilly Endowment wanted it to continue in the future," she said.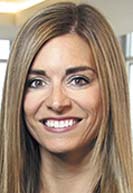 Child Advocates Board of Directors President Tracy Betz, a partner at Taft Stettinius & Hollister, said she and Booth were both on the call when the Lilly Endowment notified them of the award. "We were just in complete shock, but we had our hands in the air. We were elated," she said.
Betz said she's seen firsthand through pro bono work in juvenile court the importance of Child Advocates' mission. The organization strives to level the playing field for children who through no fault of their own find themselves in the foster care system or in child in need of services or termination of parental rights cases. "It really is amazing how sometimes these advocates are the only constant in their lives," Betz said.
Child Advocates receives most of its funding from public state and county sources, Booth said, but also relies on fundraising for its roughly $8 million annual budget.
Betz said the grant will support Child Advocates programming that includes an educational liaison who visits schools to advocate that children's educational needs are being met. "Programs like that make all the difference in these kids' lives," she said.
The Lilly grants are restricted and may not be used to directly support operating expenses, but rather to stabilize and build on the work of community agencies serving children and youth.
Please enable JavaScript to view this content.