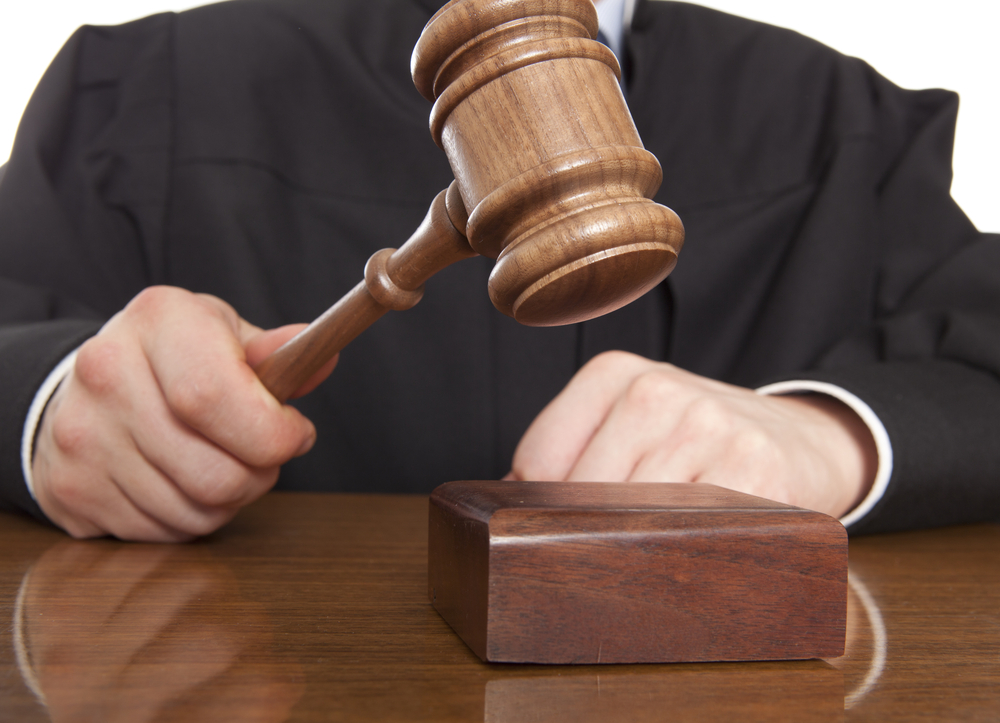 Independently-owned Circle City Broadcasting failed to show it faced racial discrimination in its negotiations with DISH Network, AT&T Services and DIRECTV, a federal judge ruled Friday.
U.S. District Court for the Southern District of Indiana Chief Judge Tanya Walton Pratt granted the companies' summary judgment motions and dismissed Circle City's racial discrimination claims in two separate lawsuits.
Circle City Broadcasting, which owns WISH-TV Channel 8 and WNDY-TV Channel 23, had alleged that DISH Network engaged in unlawful race discrimination in contract negotiations when the parties failed to reach an agreement regarding two of Circle City's television stations and the accompanying retransmission fees.
The broadcasting company also claimed DIRECTV engaged in race discrimination in contracting and made false and defamatory statements by characterizing the plaintiffs' race discrimination claim as a "negotiating tactic."
According to court records, the basis of Circle City's lawsuit against DISH was that once it acquired WISH and WNDY, DISH refused to contract with it for the payment of fees for that right, for the longest time offering zero dollars, and at the 11th hour offering only pennies per subscriber.
Circle City asserted that the only thing that changed after it purchased the two stations was the stations' owner—it went from being a non-Black-owned company to a Black-owned company.
Circle City's second lawsuit, filed in August 2020, says the case is the result of AT&T refusing to negotiate a contract with Circle City because the stations in question are now owned by a Black man. "AT&T only deals fairly with historically more established broadcasters (namely, white-owned) when negotiating carriage agreements," the lawsuit alleged.
According to the Indianapolis Business Journal, AT&T vehemently denied the allegations.
"Circle City sued as a negotiating tactic only after we declined its demands for compensation above and beyond what similar independent stations receive," AT&T said in 2020 in a written statement.
In the DISH case, Pratt wrote the court was not persuaded that Circle City "reaching broadcasting agreements with other Multichannel Video Programming Distributors (MVPDs) equates to establishing irrefutable market rates or means that DISH's only reason for not matching these rates was based on race."
"Circle City cannot show that (Melissa) Boddie's explanation was anything other than a business decision, and there is no designated evidence to show that the rate decision was based on (DuJuan) McCoy's race," Pratt wrote. Boddie is the vice president of programming at DISH while McCoy owns 100% of Circle City Broadcasting LLC.
In granting DIRECTV and AT&T Services' separate summary judgment motion, Pratt noted that McCoy, in his testimony, said that in actual negotiations between DIRECTV and Circle City, DIRECTV did not make any statements that suggested race was a factor in its decision not to offer retransmission consent fees.
"Had Circle City designated evidence in support of this allegation, the evidence could have been sufficient from which a reasonable jury could conclude that race was a factor.  But without any evidence — direct or circumstantial — to support a reasonable inference of discriminatory motive, a jury could not find that DIRECTV's contracting decision was based on Circle City being a black owned business. Because Circle City has not established a prima facie case for race discrimination, not presented evidence that DIRECTV's reasons for failing to offer retransmission fees to Circle City were pretextual, DIRECTV's motion for summary judgment is granted," Pratt wrote.
The cases are Circle City Broadcasting I, LLC v. DISH Network, LLC, 1:20-cv-00750, and Circle City Broadcasting I, LLC and Dujuan McCoy v. AT&T Services, Inc. and DIRECTV, LLC, 1:20-cv-02108.
Please enable JavaScript to view this content.