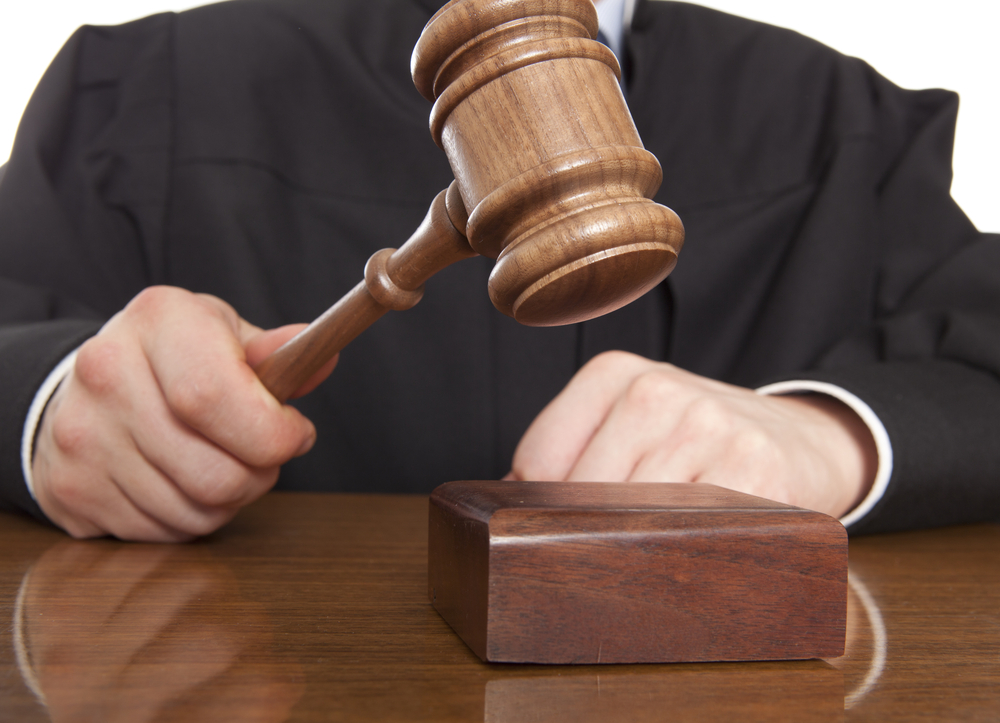 A Wayne County father involved in a bloody robbery with his son did not find relief from his accomplice convictions at the Court of Appeals of Indiana.
On May 26, 2020, Jeffrey Scott Johnson returned home from work and fell asleep on his couch. Johnson later awoke to two men standing over him beating him with their fists. One of the men was also hitting Johnson with a hammer and "brass knuckles or maybe a glove."
Johnson was "basically knocked out" and later regained consciousness to find "two males, one going through all [his] drawers and [his] house, dumping [his] drawers out on the floor and going through [his] stuff, and … [the other] one sitting right beside" him on the couch.
Later, Johnson identified the man sitting next to him as Willie Mills Sr. At that time, Mills was "doing nothing," but Johnson recognized Mills as one of the men who had been hitting him earlier.
Johnson also identified the man gathering items and putting them in a pillowcase as Mills' son, Willie Mills Jr.
A neighbor investigated the incident and asked Johnson if everything was all right, to which Johnson yelled, "No, it's not." The neighbor then saw Mills Jr. with the pillow and a hammer in his waistband.
The neighbor subsequently called 911 and law enforcement apprehended the son and father at a gas station. During a patdown of Mills Jr., officers discovered a knife, a hammer sheath with no hammer in it, $463 in loose currency and a wallet containing Johnson's identification card.
The vehicle in which Mills and Mills Jr. had left Johnson's house was registered to Mills. During a search of that vehicle, officers discovered a weighted glove with metal knuckles, a hammer on which there appeared to be blood, and a pillowcase containing Johnson's possessions.
Later, DNA testing showed that Johnson's blood was on Mills' shirt, Mills Jr.'s necklace, the weighted glove and the hammer.
The elder Mills was subsequently charged with burglary, armed robbery and battery by means of a deadly weapon and was alleged to be a habitual offender. He was appointed a public defender.
About two hours later, before his counsel had filed an appearance, Mills provided a recorded statement to officers after signing a waiver of his Miranda rights and being advised verbally that he had the right to an attorney and did not have to give a statement.
In his statement, Mills claimed that only his son went into Johnson's residence. He also said he later approached the screen door of the house after hearing yelling inside and observed from outside that Mills Jr. was "beatin' on the dude" on the couch with "a stick or something."
During its case-in-chief, the state did not present evidence of Mills' recorded statement to police. However, when Mills later testified in his own defense, he claimed that Mills Jr. and Johnson had been fighting in the doorway of Johnson's residence.
Mills claimed he had intervened between the two men at the doorway and tried to stop the fight. He then stated he had been pushing both men and they fell through the door and into the residence.
The senior Mills denied ever hitting Johnson and claimed that he did not "know when" his son collected items from the house in the pillowcase.
Based on Mills' testimony, the state on cross-examination asked him about an inconsistency between his recorded statement and his trial testimony.
Mills objected and requested that the recorded statement be suppressed on the grounds that counsel had already been appointed at the time he gave the recorded statement but was not present during that statement. The state argued the statement could at least be used for impeachment purposes.
After an evidentiary hearing and further argument from Mills outside the presence of the jury, the trial court found the statement was admissible because Mills "reached out" to the police and voluntarily waived his right to counsel. The state then played the statement for the jury and questioned Mills about the differences between that statement and his testimony.
The jury was instructed that it could convict Mills as either a principle or an accomplice for each charge. The jury ultimately found him guilty as an accomplice as charged.
Mills then admitted to being a habitual offender and the court sentenced him to an enhanced aggregate sentence of 27 years, with no time suspended.
On appeal, judges denied a trio of arguments by Mills.
First, Mills argued the trial court's COVID face mask policy in place at the time of his trial violated his constitutional right to confront witnesses. He alleged fundamental error under the Sixth Amendment and Article I, Section 13 of the Indiana Constitution.
In rejecting that argument, the COA found the trial court explained to the parties and jurors why they had to wear masks, pursuant to an Indiana Supreme Court order and a Wayne County requirement. Also, the trial court explained the judge and attorneys would be permitted to remove their makes when they were socially distanced from others, and there was plexiglass around the witness stand so they could fully view faces.
"Moreover, while there are no published Indiana opinions regarding the constitutionality of COVID face mask requirements in courts, other state and federal courts have addressed the issue and determined that such requirements do not violate the defendant's constitutional right to confront witnesses," Judge L. Mark Bailey wrote. "… In fact, courts have found no confrontation clause violation when even the testifying witnesses were required to wear masks."
Mills also challenged the court's order permitting the state to play for the jury the statement he made to law enforcement. That argument was also unsuccessful.
"Article I, Section 13 of the Indiana Constitution did not prohibit the use of Mills' statement to impeach his trial testimony where Mills initiated and knowingly, freely, and voluntarily gave the statement to law enforcement after he was appointed legal counsel," Bailey wrote.
Finally, on Mills' sufficiency argument, the COA also affirmed the trial court.
"Here, through witness testimony and DNA evidence, the State presented sufficient evidence that: Mills drove Junior to Johnson's house in Mills's vehicle; Mills and Junior entered Johnson's house while Johnson was sleeping; Mills and Junior beat Johnson; Mills was aware that Junior had a hammer and was beating Johnson with it; Mills watched over Johnson while Junior put Johnson's property into a pillowcase; Mills saw Junior leave Johnson's house with the pillowcase; Mills drove Junior away from the scene of the attack; and Johnson suffered severe injuries as a result of the attack," Bailey wrote in conclusion. "The State presented sufficient evidence to support Mills's conviction as an accomplice."
The case is Willie Mills, Sr. v. State of Indiana, 22A-CR-591.
Please enable JavaScript to view this content.