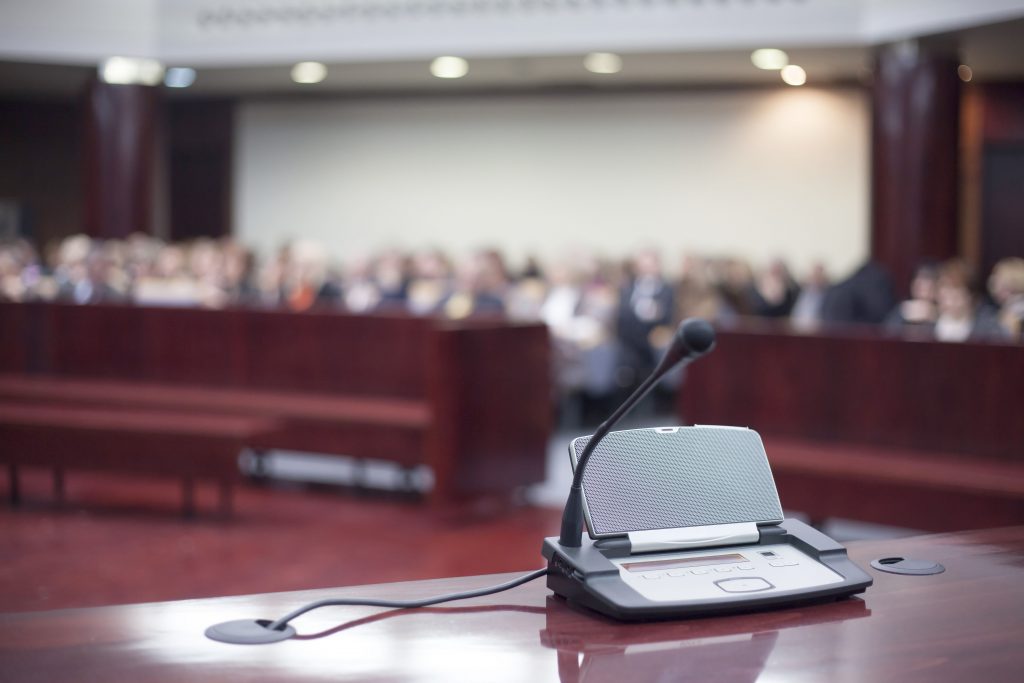 A Marion County man convicted of abusing his infant son failed to get a nurse's testimony thrown out as hearsay after the Court of Appeals of Indiana ruled the nurse's expert opinion based on what she learned about the baby's condition from other medical professionals was admissible under Indiana Evidence Rule 703.
Michael Bass Chatman was convicted of Level 3 felony aggravated battery for injuries he was found to have inflicted on his 10-month-old son, J.M.C.
His son was unresponsive and not breathing when he was taken Riley Children's Hospital. There, members of the child protection team assessed J.M.C.'s injuries and determined they were likely caused by abuse.
At trial, pediatric nurse practitioner Anne Gordon, a member of the CPT, testified about J.M.C.'s medical records and clinical findings she had reviewed or acquired from other medical professionals on the team.
Chatman objected to Gordon's testimony on hearsay grounds, but the Marion Superior Court overruled him. He was then convicted and sentenced to 12 years for aggravated battery and given a 12-year enhancement for being a habitual offender.
On appeal, Chatman renewed his objection, asking the appellate court to overturn his conviction and order a new trial. He claimed Gordon's testimony was inadmissible hearsay because it was based on the statements of other doctors and nurses.
The Court of Appeals affirmed in Michael Bass Chatman v. State of Indiana, 22A-CR-934, finding Gordon's expert opinion about J.M.C.'s injuries was based on the "evidence of the type reasonably relied upon by experts in the medical field" like medical records and test results.
However, the appellate court noted Gordon's testimony was not admissible under the hearsay exception in Indiana Evidence Rule 803(4). Specifically, her testimony was based on statements from other medical professionals and J.M.C.'s medical records rather than being based on statement from J.M.C. about his medical condition.
Instead, the Court of Appeals found the nurse's testimony was admissible under Indiana Evidence Rule 703. That rule allows experts to base an opinion on facts or data in a case that they have been made aware of or personally observed. In addition, experts may testify based on inadmissible evidence if "it is of the type reasonably relied upon by experts in the field."
Here, Gordon testified she had consulted with the medical professionals who treated J.M.C., reviewed his medical records, examined and took photos of him, and followed up as the test results were completed.
"Notably, Nurse Gordon's testimony about the information she had acquired from others did not concern the 'ultimate fact in issue,' i.e., whether J.M.C.'s injuries were likely the result of abuse," Judge Rudolph Pyle wrote for the court, citing Barrix v. Jackson, 973 N.E.2d 22, 26 (Ind. Ct. App. 2012).
"Rather," Pyle continued, "based on the information Nurse Gordon acquired from others, she testified about her own independent opinion on the ultimate fact in issue: 'overall, in the absence of a plausible explanation, which [they] were not provided, [J.M.C.'s] findings and injuries were most consistent with non-accidental trauma' or 'child abuse.'"
Please enable JavaScript to view this content.