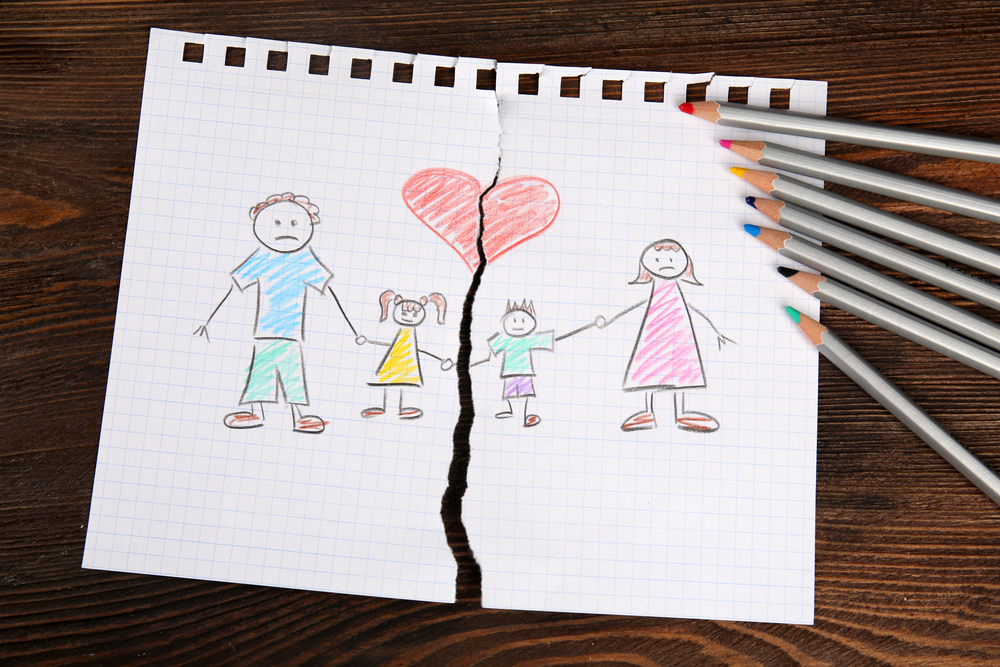 A mother who has been both a "victim and perpetrator" of domestic violence has failed to convince the Court of Appeals of Indiana that her children aren't CHINS.
Ar.S., At.S, and As.S. are the children of mother K.S. and father J.B. The minors are all under the age of 10.
J.B. has a history of abusing K.S. She filed for divorce in December 2019, but the matter was dismissed when both parties failed to appear for a scheduling conference. They subsequently reconciled "off and on."
In July 2020, K.S. contacted the police to report J.B. was "drunk and was yelling at her" in the presence of the children. J.B. battered K.S. again in August 2020, so a no-contact order was entered.
J.B. violated that order the following February by entering K.S's home and battering her. Ar.S. reported that he saw his dad throw K.S. to the ground, "causing a bruise on her arm."
J.B. was thus charged in February 2021 with domestic battery with a prior conviction, domestic battery with bodily injury to a pregnant woman and invasion of privacy.
However, that April, K.S. herself was arrested for domestic battery against her father's girlfriend, C.M. She had been involved in another domestic incident involving C.M. the prior month. During both incidents, the children were present.
After K.S.'s arrest, the Department of Child Services took custody of the children and placed them in foster care.
While in foster care, 4-year-old At.S. "cornered" the foster parents' 3-year-old daughter and "punched her in the face," causing a nose blood. At.S. "continued to show … aggression towards" the foster parents' daughter, and the children were ultimately relocated to relative care with their maternal great-aunt.
DCS filed an amended petition alleging the kids were children in need of services in May 2021, and the Allen Superior Court adjudicated them as CHINS that September.
A dispositional hearing was held in February, and K.S. did not object to the timing of the hearing. However, the same day the trial court issued its dispositional order, K.S. filed a motion to dismiss the CHINS case, arguing the dispositional hearing was untimely.
The trial court had entered its written dispositional order on March 3, 2022, which was 159 days after the trial court adjudicated the children as CHINS.
The trial court did not hold a hearing on K.S.'s motion to dismiss.
On appeal, K.S. argued that DCS didn't present sufficient evidence to support a CHINS adjudication and that she didn't waive her challenge to the timeliness of the dispositional hearing.The Court of Appeals found neither argument convincing.
First, the COA determined there was evidence not only of domestic abuse by J.B., but also by K.S. Also, the children's repeated exposure to the incidents adversely affected their development.
Additionally, the appellate court found that the mother failed to enroll At.S. in therapy and that she, herself, needed therapy to address her own history involving domestic violence.
On the waiver issue, judges also declined to accept K.S.'s argument.
"Here, Mother failed to file a motion to dismiss or otherwise object to the timeliness of the dispositional hearing prior to the hearing," Judge Elizabeth Tavitas wrote. "Mother's motion to dismiss, accordingly, was untimely, and Mother waived her challenge to the timeliness of the dispositional hearing."
The case is In the Matter of Ar.B., At.B., and As.B., Minor Children Alleged to be Children in Need of Services; K.S. (mother) v. Indiana Department of Child Services, 22A-JC-672.
Please enable JavaScript to view this content.