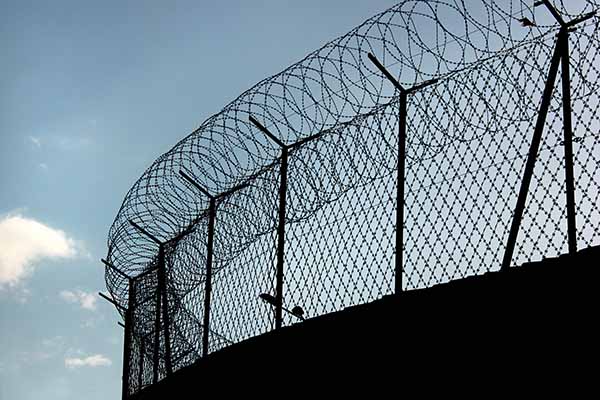 An Indiana teen convicted in adult court of killing two of his younger siblings has failed to convince the Court of Appeals of Indiana to toss his murder convictions or his 100-year sentence.
Chief Judge Cale Bradford wrote for the unanimous COA panel Monday in a 41-page opinion in Nickalas James Kedrowitz v. State of Indiana, 22A-CR-457.
Appellant-defendant Nickalas Kedrowitz was 13 years old in May 2017 when he suffocated his 2½-year-old half sister D.M. with a towel while giving her a bath. About three months later, Kedrowitz suffocated 11-month-old N.R. — the son of his mother's boyfriend and his "de facto sibling" — with a blanket while putting the child to bed.
A child in need of services case was subsequently opened, and during an interview as part of that case, Kedrowitz said he had "freed" D.M. and N.R. He later confessed to his great-aunt, uncle, grandmother, a court-appointed special advocate and a counselor, telling his great aunt he had suffocated his siblings to "protect" them from "the kind of life that [he was] leading."
Kedrowitz was then admitted to a psychiatric facility as part of his CHINS case in January 2018. The following September, the state filed a delinquency petition alleging he had committed what would be two counts of murder if committed by an adult and asked the juvenile court to waive jurisdiction.
The teen subsequently underwent multiple competency evaluations, which yielded mixed results. Ultimately, after a four-day competency hearing, the juvenile court found Kedrowitz competent, crediting the testimony of two court-appointed psychologists and pointing to Kedrowitz's positive academic performance.
The juvenile court then waived jurisdiction, and Kedrowitz proceeded to trial on two murder charges in Ripley Circuit Court. A jury found him guilty as charged, and he was sentenced to 50 years on each charge, to be served consecutively.
On appeal, Kedrowitz argued the juvenile court erred in finding him competent and in waiving its jurisdiction. He also claimed that the Ripley Circuit Court lacked subject-matter jurisdiction over his case, and that the trial court abused its discretion and violated his constitutional rights in sentencing him.
Affirming first on the question of competency, the Court of Appeals held, "The juvenile court engaged in a thorough inquiry into Kedrowitz's competence, appointing three doctors to examine him and holding multiple hearings at which the defense was afforded every opportunity to present and challenge evidence."
"The juvenile court issued a detailed order setting forth the extensive evidence on which it had relied to find Kedrowitz competent and explaining why it had not credited the contrary evidence," Chief Judge Bradford continued.
As for the question of waiver, "Kedrowitz concedes that the State met its burden to prove that there was probable cause to believe he committed murder when he was at least twelve years old and that there is therefore a statutory presumption that he should be waived to adult court," Bradford wrote. "That leaves only the question of whether the juvenile court abused its discretion by finding that Kedrowitz failed to meet his burden of proving that it would be in his best interests and in the best interests of the safety and welfare of the community for his case to remain in the juvenile-justice system."
Answering that question, the COA affirmed the juvenile court's waiver of jurisdiction, writing that "unlike the juvenile justice system, which would end all supervision and treatment at the age of twenty-one, the adult justice system would combine treatment with the long-term supervision Kedrowitz needs given his serious criminal conduct."
Two amici curiae weighed in on the question of whether the Ripley Circuit Court had subject-matter jurisdiction over an alleged juvenile delinquent like Kedrowitz. The Indiana Public Defender Council argued the adult court lacked such jurisdiction, while the Indiana Prosecuting Attorneys Council argued the opposite.
Agreeing with IPAC and the state, the appellate court pointed to multiple statutes including Indiana Code §§ 33-28-1-2(a), 31-30-1-1(1) and 31-30-3-4, among others.
"The General Assembly … has never removed all subject-matter jurisdiction from circuit courts with respect to prohibited criminal conduct committed by juveniles," Bradford wrote. "… When all of these statutes are read together, the General Assembly has made abundantly clear its intent to allow circuit courts to exercise criminal jurisdiction over minors who are alleged to have committed delinquent acts under certain circumstances.
"… Moreover," Bradford added, "the Indiana Supreme Court has repeatedly and consistently upheld the validity of juvenile court waivers and the criminal convictions of waived juveniles tried in criminal courts."
The appellate court rejected Kedrowitz's argument that the Indiana Supreme Court's decision in State v. Neukam, 189 N.E.3d 152 (Ind. 2022),   "effectively nullified all of the statutes allowing permissive or presumptive waiver of a juvenile into adult court by depriving the Ripley Circuit Court of jurisdiction to hear his case."
"To get straight to the point, Neukam addressed a different jurisdictional question, one that arose in the absence of a juvenile court waiver, and, by its own terms, did not reach the validity of the waiver statutes," the chief judge wrote. "… We will therefore restrict ourselves to the holding of Neukam — which does not address the waiver of juvenile delinquency cases — and decline Kedrowitz and IPDC's request to rely on obiter dictum to essentially nullify almost an entire chapter of the Indiana Code."
The Indiana Public Defender Council also argued the trial court had given Kedrowitz an unconstitutional effective life sentence in sentencing him to an aggregate of 100 years.
But in upholding that sentence, the COA found no abuse of discretion or constitutional violation. Specifically, the appellate court upheld the trial court's findings of aggravators and mitigators and noted the 100-year sentence is "far shorter than the 130-year sentence that could have been imposed."
Likewise, the appellate court rejected Kedrowitz's final argument that his sentence violated Article 1, Sections 16 and 18 of the Indiana Constitution.
"As the State points out … Kedrowitz's argument is based entirely on his personal characteristics, not the 'nature of [his] offense[s,]' and it notes that there is no authority for the proposition that such an offender-based argument is cognizable pursuant to Article 1, Section 16," Bradford concluded. He added, "… Kedrowitz can obtain no relief by arguing that his sentence violates Section 18, and his and IPDC's arguments are based solely on a particular, individualized application of that system."
Please enable JavaScript to view this content.