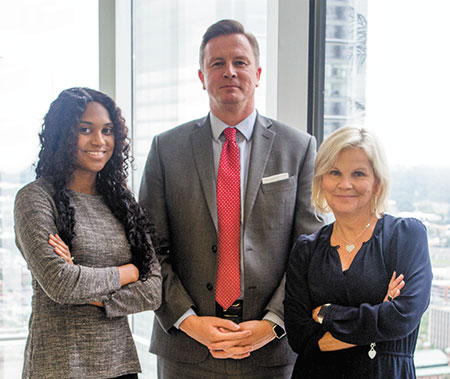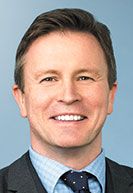 In considering what niche he wanted to dedicate his pro bono efforts toward, Faegre Baker Daniels attorney Matt Albaugh said it was hard to think of a more deserving population than domestic violence survivors.
"I cannot imagine being in their shoes, to have lived through what they have lived through," Albaugh said. "The stories they tell are enough to give a person goosebumps and nightmares."
The ability to advocate for survivors without taking a penny from them has been incredibly rewarding, Albaugh said. His collaboration alongside Kerry Hyatt Bennett of the Indiana Coalition Against Domestic Violence has created a relatively unheard of scenario in the pro bono realm – offering services representing survivors at the appellate level.
Hyatt Bennett, legal counsel for the coalition, said it's uncommon for attorneys to offer appellate pro bono assistance primarily because of the complexity of appellate practice.
"Appellate work is just so rules-specific, and there's no way that people would be able to do this on their own. There's no way we could do it on our own," she said. "It's intimidating at best. But Matt and Faegre have that systemic infrastructure and the support staff that allows them to be able to do it without thinking twice about it."
When Faegre attorney Blayre Marley heard about the work Albaugh and Hyatt Bennett were doing for survivors at the appellate level, she jumped at the opportunity to join them.
"Appellate lawyers are very expensive and very time-consuming, so you're looking at a high bill. I just wanted to give back to a community that I felt like is typically underserved," Marley said. "Just seeing the fear and the concern that these people really do have just touched me in a way I did not think a stranger's concerns could touch me."
Systemic change
In their collaboration efforts, Albaugh said the pro bono appellate team has confronted complex issues that raise constitutional questions. These include how to correctly interpret protective order statutes and defending the privileges of survivors who seek counseling services. A key aspect to their work also means choosing cases to litigate that could be game-changers for future survivors.
"It's really a rare opportunity where someone in private practice like myself can work to effectuate change on a statewide basis for a group that is particularly vulnerable," Albaugh said. "The last thing we want is to take cases that will make the law worse."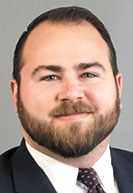 The goal is to choose cases that are likely to have an outsized impact on the way future indigent parties will be treated in court, said Indiana Legal Services attorney William McCarthy. He said ILS similarly tries to support individual clients, while also securing rulings on widespread issues that will result in positive change for hundreds of other survivors in the same shoes.
McCarthy came across such an opportunity while representing a survivor in her pursuit of a protective order. Among other reasons, a trial court judge rejected the survivor's petition after learning that a no-contact order had been issued on her husband in a criminal matter, refusing to allow the woman to present evidence or testimony. That alarmed McCarthy.
He reached out Hyatt Bennett and asked if the coalition would file as amicus curie in the case, in which Albaugh joined. When the Indiana Court of Appeals in June ruled favorably for the survivor in N.E. v. L.W., 18A-PO-2514, McCarthy noted Hyatt Bennett and Albaugh's efforts were instrumental in providing a historical perspective of the Indiana Civil Protective Order Act.
"Correcting this felt like a really core issue," McCarthy said. "The Court of Appeals in its decision directly quoted some really big sections from the ICADV's brief that are now going to be useful in future cases."
Offering support
Albaugh has noticed that domestic violence survivors usually have few resources or financial assets and can almost never afford to hire an attorney. He's also seen unrepresented survivors at the appellate level who don't file briefs, which can hurt their case.
"The standard of review is very different in those situations, and you'll see what are sometimes decisions that go against the victim of domestic abuse, primarily because they aren't represented on appeal," Albaugh said. "When you don't have an appellate lawyer and the other side does, it completely changes the standard of review and it creates a much lower bar for success."
Hyatt Bennett agreed. If an abuser has the financial ability to lawyer up at both the trial and appellate court levels, that gives them a significant advantage in both venues, she said. Because most survivors proceed pro se, they often won't pursue legal action for exactly that reason.
"If you can't hire an attorney, then a lot of survivors will choose not to go to court because they don't want to represent themselves," Hyatt Bennett said. "Think about it — these are people that have been through trauma and some kind of abuse. It's scary going to court against someone who has hurt you, much less going to court unrepresented.
"It makes complete sense that if you've got an attorney on the other side who knows the rules of evidence, who knows when to object, who knows how to argue in front of a particular judge, that they have a tremendous advantage over somebody that's pro se," she said.
Securing victory
But Hyatt Bennett, Albaugh and Marley are fighting to make sure survivors can find their footing when facing an appeal. Although the ICADV hasn't had the manpower to crank out a high volume of pro bono appellate cases, the collaborative team has still secured strong and positive wins throughout the course of its relationship. Albaugh said he wishes the team could take up even more cases for survivors heading for appeal without a lawyer.
"They've come out the other end and are still fighting and clawing and trying to make a life for themselves," he said.•
Please enable JavaScript to view this content.