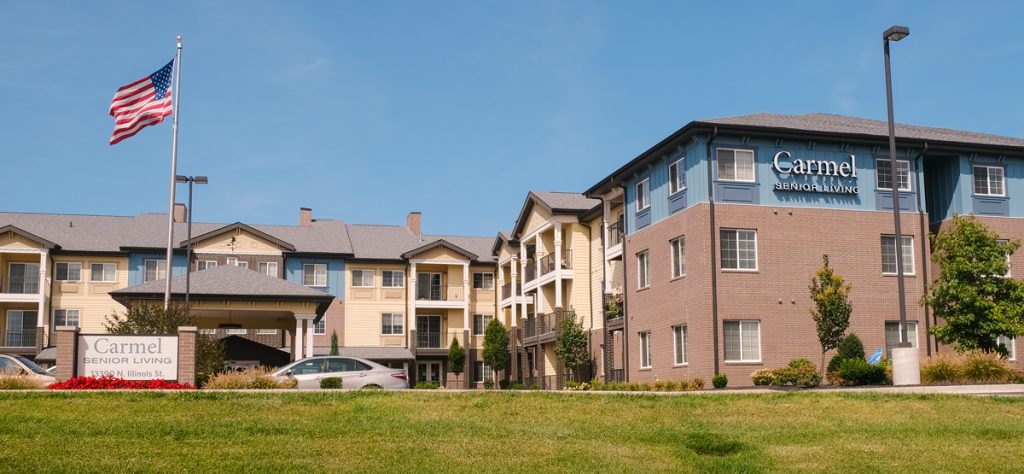 Arbitration is often hailed as a cost- and time-effective alternative to litigation. But can signing an arbitration agreement keep you out of court even when you want to litigate?
The Indiana Supreme Court is considering that question in the case of Jane Doe I, as Legal Guardian of the Person and Estate, and Jane Doe II, an Incapacitated Adult v. Carmel Operator, LLC d/b/a Carmel Senior Living, Spectrum Retirement Communities, LLC, Michael Damon Sullivan, and Certiphi Screening, Inc., 19A-CT-2191.
After hearing oral argument on petition to transfer Sept. 24, the court must now decide if it will rule in the dispute filed by an elderly woman and her representative against the assisted living facility where the woman once lived and an independent contractor hired by the facility.
Known as Jane Doe, the plaintiff-appellants are an elderly woman who moved into the Carmel Senior Living private assisted living facility in June 2018 and her guardian. Doe alleges two months after moving in, CSL employee Michael Sullivan raped her, and the following November she filed a civil suit against Sullivan, CSL and parent company Spectrum Retirement Communities LLC.
Doe later amended her complaint to include a claim against Certiphi Screening Inc., the independent contractor hired to run a background check on Sullivan. The screening failed to reveal that Sullivan was previously convicted for the rape and murder of a 6-year-old girl.
But the defendants served Doe with a demand for arbitration, pointing to a provision in the residential agreement requiring arbitration in "(a)ny and all claims or controversies involving the Community… ." Both the Hamilton Superior Court and the Indiana Court of Appeals upheld the arbitration requirement – including as to Certiphi, a nonparty to the agreement — setting the case up for Supreme Court review.
Contract questions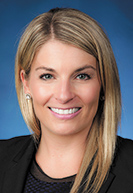 Represented by Ashley Hadler of Garau Germano in Indianapolis, Doe challenged the arbitration agreement as unconscionable. Hadler pointed to three provisions of the agreement: a waiver of judicial review, a waiver of punitive damages and a requirement for confidentiality.
In briefs before the Supreme Court, lawyers for the defendant-appellees argued the arbitration agreement applies equally to them, meaning they also could not seek judicial review of an arbiter's decision or recover punitive damages and would be required to maintain confidentiality. But speaking with Indiana Lawyer before this month's oral arguments, Hadler said the agreement is not as equitable as the defendants claim.
First, Hadler said CSL would never bring a claim against Doe that would result in punitive damages. A small claims action for unpaid rent, for example, would not yield such damages, she said, making that provision one-sided.
Similarly, Hadler argued the confidentiality provision would only benefit CSL. Speaking to the justices, Hadler noted the case has reached the state's highest court, yet her client's identity has not been revealed. There are laws in place to protect sexual abuse victims, she said, so the confidentiality provision does not benefit her client.
Conversely, she argued, CSL could benefit from confidentiality in arbitration if multiple residents bring complaints.
"It gives the repeat player a substantial advantage over consumers prevented from sharing discovery, fact patterns, or work product," Hadler wrote in her petition to transfer. "It conceals patterns of abuse."
The facility noted in its brief that there is no evidence that it has been previously accused of employing an alleged sexual  offender.
But hypothetically, if a previous confidential arbitration revealed other instances of sexual abuse, Justice Christopher Goff asked CSL's counsel if that fact could be discoverable. Rafael McLaughlin, a Fort Wayne lawyer representing CSL/Spectrum, answered negatively.
McLaughlin declined to comment on the case when contacted by Indiana Lawyer. Counsel for Sullivan and Certiphi did not respond to requests for comment.
Finally, on the issue of judicial review, Hadler argued her client could not have known when she signed the agreement whether the provisions of arbitration would benefit her.
"Even as a lawyer, I can't advise you on if the terms are beneficial until a dispute arises," she told IL.
What's more, Hadler argued, the 82-page document that included the arbitration agreement was not provided to Doe's representative until May 31, 2018, one day before she said the moving process began. Both the defendants and the Court of Appeals note that Doe did not physically move in until June 4, but Hadler notes Doe's family began moving her belongings into the facility on June 1.
Even so, "CSL provided Guardian with a copy of the Agreement and offered to answer questions before she signed," McLaughlin wrote in a brief opposing transfer. "Guardian returned an executive copy of the Agreement to CSL; she did not ask questions, object to any terms, indicate that she did not have an opportunity to read it, and/or state that she did not understand the terms."
Compulsion question
The more "interesting" issue, according to McLaughlin, is the question of whether Certiphi can compel arbitration even though it was a not a signatory to the arbitration agreement.
Chad Kaldor, an Ohio lawyer with Littler Mendelson representing the screening company, argued in favor of his client's ability to compel arbitration under German Am. Fin. Advisors & Trust Co. v. Reed, 969 N.E.2d 621 (Ind. Ct. App. 2012), which held that non-signatories can compel arbitration under the theory of equitable estoppel. The court in Reed found "substantially interdependent and concerted misconduct by both the non-signatory and the signatory."
Here, the claims against CSL/Spectrum and Certiphi are interdependent and represent concerted misconduct, Kaldor told the high court. Among other things, he said following Reed helps avoid piecemeal litigation and inconsistent judgments.
"An arbitrator would have to decide whether Sullivan assaulted Doe, whether the background check conducted by Certiphi on behalf of the CSL Defendants was negligent, and whether such negligence caused injury," Kaldor wrote in Certiphi's brief opposing transfer. "The trial court (or a jury) would then have to decide those same exact issues regarding Guardian's claims against Certiphi. If the arbitrator finds that Sullivan did not assault Doe, Guardian would get to argue the case all over again before the trial court to try to recover from Certiphi."
The plaintiffs, however, urged the justices to overturn Reed, arguing it conflicts with the U.S. Supreme Court's holding in Arthur Andersen LLP v. Carlisle, 556 U.S. 624 (2009). Also, Hadler argued, Reed does not account for the "detrimental reliance" element in the Indiana common law definition of equitable estoppel.
Even if Reed should not be overruled, Hadler argued its holding was misapplied here because the claims against CSL and Certiphi are not interdependent and concerted misconduct.
"CSL, Spectrum and Sullivan's misconduct begins before Certiphi's involvement and extends long after Certiphi performed the background screening," she wrote in the transfer petition. "Those claims include a host of negligent acts and/or omissions with nothing to do with Certiphi."
Policy questions
Though not discussed during oral arguments, Hadler's final argument focused on the fact that the Centers for Medicare and Medicaid Services implemented a rule last year restricting pre-dispute binding arbitration under various conditions, including if — as Hadler said happened here — an arbitration agreement is a requirement for admission to a facility. She also noted the American Bar Association and the AARP have come out against nursing home arbitration mandates.
"My client and every client has told me, you go in and you think you have to sign in order to be admitted. It doesn't matter if I'm at this facility or at the one down the street — they think these are standardized contracts and rules," Hadler told IL. "But the price of admission to a health care facility should not be giving up your constitutional rights to a jury trial."
Likewise, the Indiana Trial Lawyers Association filed an amicus brief in the Court of Appeals, arguing, "Indiana's courts should diligently protect the interests of a new nursing home resident being asked to sign away their right of access to the court system." Counsel for ITLA did not respond to an Indiana Lawyer request for comment.
In response to Doe's policy argument, CSL/Spectrum said the Medicare/Medicaid rules do not apply here and noted that "CSL is not a long-term care facility, but an assisted living facility where each resident signs a month-to-month agreement, terminable at any time."•
Please enable JavaScript to view this content.