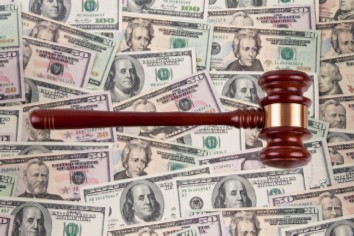 Continuing a trend in Indiana courts, the 7th Circuit Court of Appeals has once again ruled that COVID-related business closures do not qualify as "physical losses" eligible for insurance coverage.
Stant USA Corporation, Stant Foreign Holding Corporation and Vapor US Holding Corporation are manufacturers of products for automobile suppliers and manufacturers. Their products include vapor management systems, fuel delivery systems and thermal management systems.
During the pandemic, production was reduced and Stant alleged it suffered more than $5.3 million in derivative financial losses. It thus sought to recover under an "all-risk" insurance policy sold by Factory Mutual Insurance Company.
Stant filed a lawsuit seeking a declaratory judgment claiming they were entitled to recover under the Factory Mutual insurance policy, but the district court granted the insurer's motion to dismiss. Stant then appealed.
In affirming, the 7th Circuit pointed to Sandy Point Dental P.C. v. Cincinnati Insurance Co., 20 F.4th 327, 332 (7th Cir. 2021), which held that in order to state a claim for COVID-related losses, a business needed to allege a physical alteration to its property.
Stant tried to distinguish its case from Sandy Point by pointing to language in its policy covering "physical damage or loss," not "direct physical damage or loss," as had been the case in Sandy Point. But the 7th Circuit found no difference.
"The language in the policy before us today contains similar language and mandates the same result," Judge Ilana Rovner wrote. "As with Sandy Point, the policy in this case is limited to 'physical' loss or damage.
"… Even if the 'direct' qualifier were absent in the language here, that term was not the language that was critical to the limitation of coverage recognized in Sandy Point," Rovner wrote. "The requirement that the property loss or damage must be "physical" was the limitation that mandated a physical altercation to the property."
The appellate court also pointed to its decision in Circle Block Partners, LLC v. Fireman's Fund Insurance Company, 44 F.4th 1014 (7th Cir. 2022), which held that "businesses forced to shut down or reduce operations during the pandemic failed to alleged direct physical loss or damage."
"Because we hold that Stant's claim does not fall within the coverage of the policy for physical property loss or damage, we need not address FM's alternative arguments that the claim would fall within other exclusions in the policy, including the Loss of Use exclusion and the Contamination exclusion," Rovner concluded. "We have addressed similar exclusions in numerous cases and determined that such COVID-based claims fell within those exclusions but express no opinion as to the applicability in this case."
The case is Stant USA Corp., et al., v. Factory Mutual Insurance Company, 22-1336.
Please enable JavaScript to view this content.