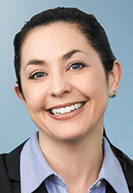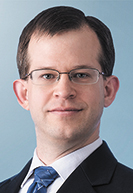 By Jessica Cox and Eric Friedman
Improvisation and innovation have played key roles in the global response to the COVID-19 pandemic. In order to protect and encourage innovation in the pandemic response effort, both the secretary of Health and Human Services and the Indiana Legislature have enacted protections from liability for those making products aimed at helping in the fight against COVID-19.
The Public Readiness and Emergency Preparedness (PREP) Act
The PREP Act, 42 U.S.C. § 247d-6d, was enacted in 2005 to provide immunity from liability for actions undertaken to combat epidemics and pandemics. It authorizes the secretary of Health and Human Services to issue a declaration invoking the PREP Act's protections in a public health emergency. The secretary has issued numerous declarations over the years, primarily during outbreaks of diseases such as H1N1, Ebola and the Zika virus.
On March 10, 2020, the secretary issued a declaration invoking the PREP Act's protections in the context of the COVID-19 virus (the Declaration). The Declaration largely followed the framework of its predecessors, immunizing covered persons from liability for manufacturing, testing, developing, distributing, administering or using covered countermeasures, and engaged in certain recommended activities.
Covered persons: This term is defined in the PREP Act itself to include the United States as well as manufacturers, distributors, "program planners" (i.e., supervisors and administrators of programs concerning covered countermeasures, such as state or local governments), "qualified persons" (i.e., licensed health professionals and others who are licensed to prescribe, administer or dispense covered countermeasures) and their officials, agents or employees. 42 U.S.C. § 247d-6d(i). The Declaration follows this definition and additionally protects those who have been authorized by the authority having jurisdiction (i.e., the public agency or its delegate that has legal responsibility and authority for responding to an incident, such as a state department of health) or by an emergency use authorization from the U.S. Food and Drug Administration. Of note, suppliers of components used in covered countermeasures are included in the PREP Act's definition of "manufacturer" and are therefore covered persons. 42 U.S.C. § 247d-6d(i)(4).
Covered countermeasures: The Declaration provides that drugs, diagnostics, devices and vaccines used to treat and/or prevent COVID-19, along with products meant to prevent transmission of the underlying virus (e.g., personal protective equipment) may qualify as covered countermeasures. However, a product could not initially be a covered countermeasure without being approved, cleared, exempted or otherwise authorized by the FDA. The definition was slightly expanded by the Coronavirus Aid, Relief, and Economic Security Act, which amended the PREP Act to protect respiratory protective devices approved by the National Institute for Occupational Safety & Health (NIOSH). The secretary added this new category in the first amendment to the Declaration, issued on April 10, 2020.
Recommended activities: Recommended activities are defined as the "manufacture, testing, development, distribution, administration, and use" of a covered countermeasure.
This basic framework likely addresses the majority of situations in which PREP Act protection might apply. However, the secretary has amended the original Declaration seven times, each time expanding the definition of covered persons and/or covered countermeasures to broaden the scope of immunity. For example, recent amendments have added new categories of potential vaccine administrators (e.g., dentists, veterinarians, currently inactive physicians and others who might not typically administer vaccines) as covered persons to bolster the national vaccination effort.
Additionally, the secretary's fourth amendment to the Declaration expressly incorporated advisory opinions regarding the PREP Act and the Declaration issued by the Department of Health and Human Services Office of the General Counsel. Among other things, these opinions clarify that Congress did not intend to impose strict liability standards regarding whether a product is a covered countermeasure and/or if a person or entity is a covered person. Rather, a person or entity that otherwise meets the requirements for PREP Act immunity should be protected so long as they could reasonably have believed that the product was a covered countermeasure and/or that they were a covered person.
Immunity provided by the PREP Act is broad, extending to "any claim for loss that has a causal relationship" with the administration or use of a covered countermeasure. 42 U.S.C. § 247d-6d(a)(2)(B). The PREP Act's nonexhaustive list of potentially covered claims includes death, injury, illness, medical monitoring, property damage and business interruption losses. 42 U.S.C. § 247d-6d(a)(2)(A). Claims sounding in tort, contract and even intellectual property law may arguably be forestalled by the PREP Act. The lone exception from immunity is for "willful misconduct," defined as an act or omission that is taken (1) intentionally to achieve a wrongful purpose, (2) knowingly without legal or factual justification, or (3) in disregard of a known or obvious risk that is so great as to make it highly probable that the harm will outweigh the benefit. 42 U.S.C. § 247d-6d(c)(1). Even then, only "willful misconduct" causing death or serious physical injury is actionable. 42 U.S.C. § 247d-6d(d)(1).
Although the PREP Act immunizes covered persons engaging in recommended activities, it provides alternative relief to injured persons. The Countermeasures Injury Compensation Program provides benefits for individuals or estates of individuals who have sustained a covered serious physical injury as a result of the use or administration of covered countermeasures. Claims must be submitted to the Health Resources & Services Administration within one year of the administration or use of the covered countermeasure in question. The program is discussed in greater depth at www.hrsa.gov/cicp.
Protections under Indiana law
Although Indiana did not provide pandemic-specific protection from immunity prior to the COVID-19 crisis, it has since enacted legislation that augments the PREP Act. Indiana Code 34-30-33-4 immunizes manufacturers and suppliers of "COVID-19 protective products," defined to include personal protective equipment; medical devices, medications and equipment used to treat COVID-19, including products used or modified for an unapproved use to treat COVID-19 or prevent its spread; and tests, as approved by the FDA, to diagnose or determine immunity or exposure to COVID-19. This formulation arguably expands on the PREP Act; for example, several categories of protected products (e.g., personal protective equipment) are not expressly limited to FDA- or NIOSH-approved items. Additionally, Indiana Code 34-30-32-6 immunizes a person from tort liability arising from COVID-19 on that person's property or during an activity managed, organized or sponsored by that person, except in cases of gross negligence or willful or wanton misconduct.
Conclusion
The federal government and the Indiana Legislature each provide immunity from liability for those who facilitate the use and administration of products to combat COVID-19. Actors who work to prevent, limit or treat COVID-19 should ensure that they meet the few requirements for protection under the PREP Act and Indiana's new laws. For more information on the PREP Act and related topics, please visit Faegre Drinker's Coronavirus (COVID-19) Resource Center at https://www.faegredrinker.com/en/insights/topics/coronavirus-covid-19-resource-center.•
• Jessica Cox is a partner and Eric Friedman is an associate at Faegre Drinker Biddle & Reath LLP in Indianapolis. Opinions expressed are those of the authors.
Please enable JavaScript to view this content.