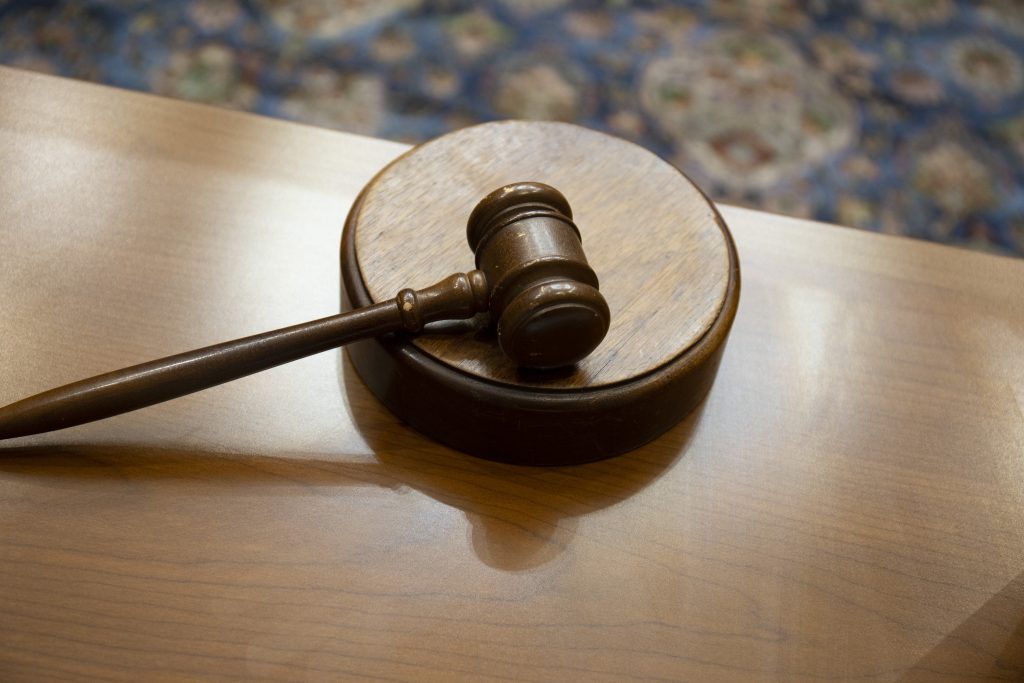 The Court of Appeals of Indiana affirmed a criminal recklessness conviction Tuesday despite finding that the defendant's state and constitutional rights were violated.
Defendant-appellant Keesha Johnson said she fired her gun once toward the sky because she thought someone was attempting to break into her house. Then, when she was turning to go back inside, she claimed she accidentally fired a second shot.
The shooting occurred in 2019, when Jeffrey Johnson changed the locks on Shanetra Bond's house at her request but forgot to leave the new keys. Bonds went to his house the next night — which he shared with Keesha — and, without telling anyone, looked inside his unlocked van in the back of the house.
Unable to find the new keys, Bond yelled for Jeffrey twice, prompting Keesha to walk onto a balcony with a gun. She fired twice over Bonds' head, then turned around and said "bye."
Keesha's gunshots damaged her neighbor's house and caused her neighbor, Angela Hawkins, to fall down the stairs. Both Bonds and neighbor Carl Hawkins reported the incident to the police.
Keesha was subsequently charged with Level 6 felony criminal recklessness.
At the final pretrial conference, her counsel asked if clear face shields would be available for witnesses. The court reporter said she would try but would notify counsel if she wasn't able to get clear face shields.
On the date of the trial, however, the Marion County Courts required anyone involved in a jury trial to wear a mask, which was interpreted as excluding shields. Thus, witnesses testified wearing opaque masks.
The jury ultimately found Keesha guilty, and the Marion Superior Court reduced her conviction to a Class A misdemeanor. She was sentenced to 40 days.
On appeal, Johnson argued that because the witnesses wore opaque masks, she wasn't able to confront them face to face, thus violating her rights under the state and federal constitutions.
The Court of Appeals agreed that constitutional violations had occurred but found the errors harmless.
Looking first to Johnson's Sixth Amendment claim, Judge Paul Mathias wrote, "… (M)ost importantly, because the witnesses testified in open court in Johnson's case, the jury was able to observe their demeanor and body language, and because the witnesses were subject to cross-examination, we conclude that the trial court's error by failing to make a case-specific finding of necessity was harmless."
Likewise under Article 1, Section 13 of the Indiana Constitution, "… Johnson was still able to look at the masked witnesses in the eye and observe their demeanor and body language, as was the trier of fact," Mathias wrote. "The witnesses were placed under oath and subject to cross examination. Finally, Johnson admitted that she fired her gun twice and the bullets penetrated the walls of the neighboring home.
"Johnson's own testimony is sufficient to sustain her conviction for criminal recklessness," Mathias concluded.
The case is Keesha Johnson v. State of Indiana, 22A-CR-427.
Please enable JavaScript to view this content.