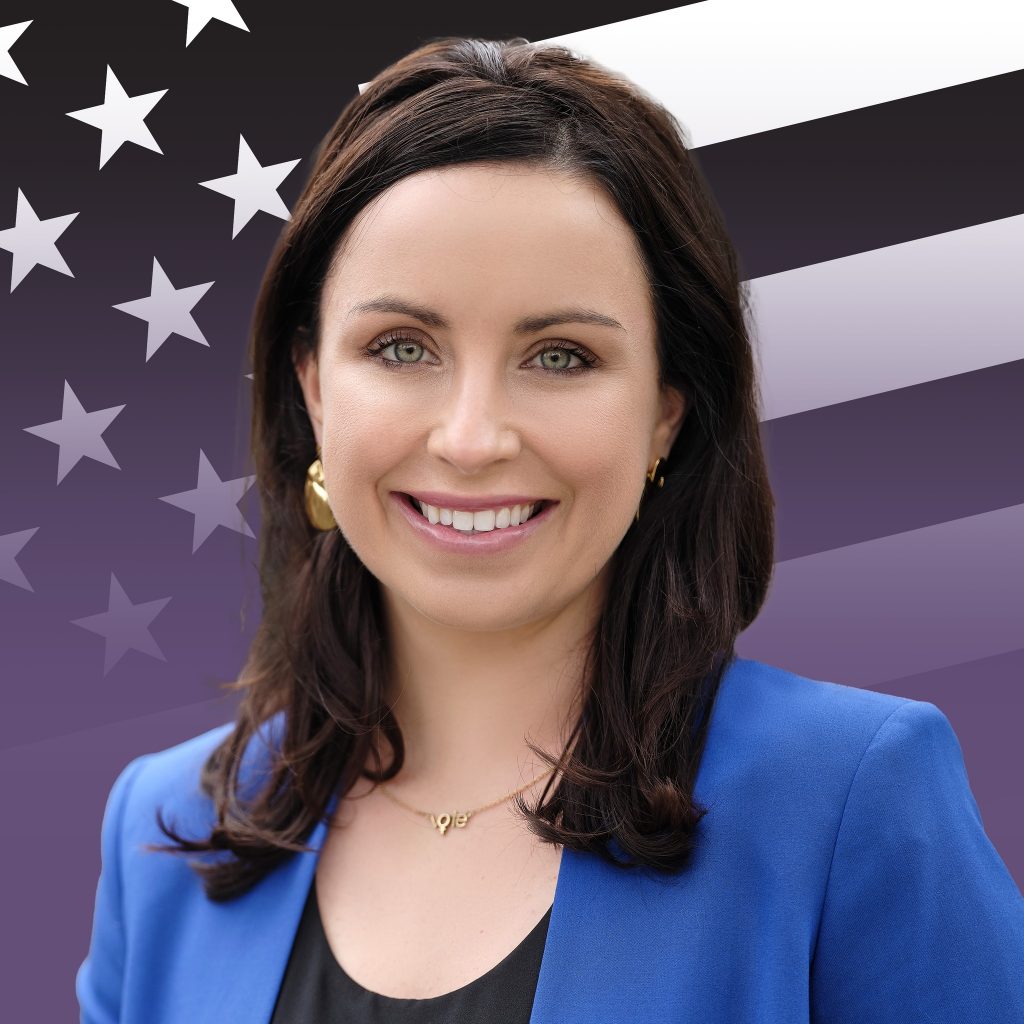 Destiny Wells, who was seen as the Indiana Democratic Party's best chance at taking statewide office in 2022, will run for attorney general in 2024.
Her long-rumored run became official Monday when Wells, 39, announced she would seek the Democratic nomination in the 2024 primary election. If successful, she would face Attorney General Todd Rokita, a Republican, in the general election.
The announcement comes just a few weeks after the Indiana Supreme Court publicly reprimanded Rokita for comments he made about Dr. Caitlin Bernard, the OB-GYN at the center of a controversy over abortion in Indiana.
"We are passionate about taking the office from what has become a status quo that is just not acceptable to Hoosiers, and we want to make sure that the office is serving individual Hoosiers," Wells told reporters Monday.
Wells said her campaign would focus on protecting medical privacy, supporting workers' rights and returning "ethical standards" to the Attorney General's Office.
This is Wells' second run for statewide office.
As a candidate for secretary of state in 2022, Wells advocated for removing restrictions on absentee mail-in voting and criticized her Republican opponent, Diego Morales, who faced accusations of sexual misconduct, voter fraud and improper campaign spending during his campaign.
Despite the allegations, Morales ended up winning comfortably with 54% of the vote to Wells' 40%. Libertarian candidate Jeff Maurer earned 6% of Hoosier votes.
A native of Martinsville, Wells was the first in her family to attend college. She graduated with a degree in political science from Indiana University before joining the Indiana National Guard.
After earning her law degree from the University of Texas, she briefly practiced law in her hometown of Martinsville and founded a legal tech startup before getting deployed to Afghanistan in 2016, an experience that helped her earn the rank of U.S. Army Reserve lieutenant colonel.
Upon her return to Indiana, Wells began volunteering for Democratic campaigns and using her law bona fides to earn stints as associate corporation counsel for the city of Indianapolis and Marion County and deputy attorney general for Indiana under Curtis Hill.
Rokita, a former Indiana congressman, took the GOP nomination at the 2020 Republican convention from Curtis Hill, who was dogged by accusations of sexual misconduct. He went on to defeat Democrat Jonathan Weinzapfel, former mayor of Evansville, by 17 points.
Please enable JavaScript to view this content.