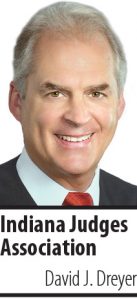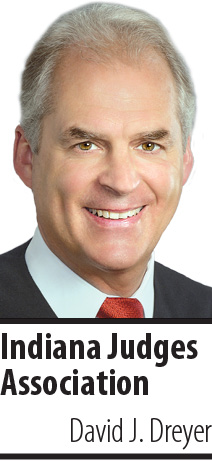 "The rapid evolution of courtroom technology is changing the nature of both litigation and adjudication. We are potentially on the road to a virtual courtroom, an adjudication in which none of the participants need be in the same place and which could result in the demise of the courtroom as we know it."
–Professor Frederic I. Lederer
These words were written in 1999! In a prescient article, "The World of Courtroom Technology," professor Lederer navigates a vision that probably came true way before the pandemic of 2020-21. But we are still figuring it out, still trying to see through the Zoom haze of masks, shutdowns and cancellations — still wondering if we need a real office or even a real courtroom. Years ago, my law school dean raised millions of dollars for a new library just as libraries were becoming less relevant. When asked about it, she said she was undaunted and could always use the space for something. But is that really true anymore?
Everyone is now familiar with the ongoing effects of COVID-19 upon how the world is working, and some possible future scenarios both in the legal profession and beyond. Commercial real estate is becoming less useful, court hearings and conferences will likely remain remote and retail merchandising is in a quandary. The question for judges at every level is, "Do we ever need in-person proceedings?" For example, the new Community Justice Center in Marion County creates some urgency to plan how to prudently use it. The right of confrontation in criminal cases raises whether the right is diluted by video proceedings. Although the technology was available over 20 years ago, are we ready to walk this virtual path?
The answer seems to be "no" for a variety of reasons. The National Judicial College conducts studies on judicial stress — it did an updated survey about COVID-19 recently. It found the implications of COVID-19-induced proceedings have an overall negative effect on judges. Remote hearings and Zoom proceedings can lead to less efficient hearings, unprepared lawyers, unprepared staff, less attention to eye contact and nonverbal indicators for witnesses — especially in high-volume courts. Many judges report their own fatigue, even in routine civil matters, due to stressors regarding more length and tedium and general isolation. The National Center for State Courts commissioned a nationwide survey in mid-2020 regarding prospective jurors' feelings about jury duty, remote proceedings and overall trust in a virtual courthouse. It found "… the public harbors significant concerns … about how 'remote' justice would work and whether it could deliver the same fair, impartial process they expect from in-person proceedings." So neither judges nor citizens are ready or willing to take what some believe is the next needed and efficient step toward cyber litigation.
As this author wrote years ago for this column, "The principle of expediency has exploded with power all over the digital age. We are drenched with it. On one hand, we can get more information easily and in great quantities. On the other hand, we sometimes lose the ability to discern and deliberate." It is intriguing to see how the virtual consequences on education have taken a different turn. No one believes remote technology should have any lasting effect on schools and colleges. There is a shared commitment to learning in person at every level. Likewise, our system of justice has a fundamental purpose, like education, to ensure social stability. It might be that the courts' best post-pandemic place will be like it used to be. The most likely outcome for judges is a hybrid one: Routine non-evidentiary hearings and conferences can be remote, but juries and all else may be too important to take away from the intangible environment we call "court." The virtual opportunities for expert testimony, or a witness with unexpected barriers to attend in-person, are clearly valuable. But the computer screen is limited when it comes to weighing credibility, cross-examination, showing emotion or trying persuade a judge or jury.
Some say the ever-changing context of our strategic planning will show us the need for a dynamic judiciary like we do not usually see. We judges may have to expand our traditional roles to become more direct decision makers and problem solvers that we usually leave up to other branches of government, even though it directly affects us. It may become expedient that judges will have the main roles to set the requirements and rules for future court systems. Social structures regarding the new normal of virtual living will demand rapid change to keep up — and we judges will have to be up to it.
We legal professionals have a unique role to translate ancient theorems into optic fiber. Along with that obligation arises a longstanding devotion to ensuring the world understands what law is and has always been: an imperfect process to determine "facts" and apply the rules.
That is the balance. It isn't really a new normal. It's the old normal. And we will always continue to do it.•
• Senior Judge David J. Dreyer presided as a judge for the Marion Superior Court from 1997-2020. He is a graduate of the University of Notre Dame and Notre Dame Law School and a former board member of the Indiana Judges Association. Opinions expressed are those of the author.
Please enable JavaScript to view this content.