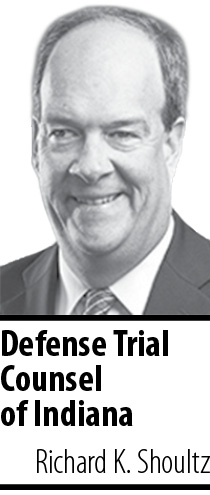 El Paso, Dayton, San Jose, Virginia Beach. What do these cities have in common? Unfortunately, all of them were the sites of mass shootings in 2019. While each city has unique, positive traits, each also has a negative event attached to its name that no city ever wishes to have.
Today, the nightly news too often reports of mass shootings somewhere. While the motivations and types of shooters may be different, most shooting events affect individuals who are at their place of employment. It is a common misperception that most "workplace violence" events involve a disgruntled employee. Workplace violence events caused by an employee are a relatively small percentage of the total events. For the time period of 2005-2009, co-worker conflict violence involving men was only 16.3% of all events, while only 14.3% involved women. (U.S. Bureau of Justice Statistics: Workplace Violence, 1993-2009, March 2011, p.6.)
So what is considered "workplace violence?" It clearly is not limited to disgruntled employees. In fact, workplace violence includes all events where an employed person sustains injury because of violence. Such events can involve domestic events brought about by a spouse or former spouse. Frustrated clients or customers are also a likely source of workplace violence. Similarly, workplace violence events also include student violence against teachers or administrators as well as employees injured during robberies.
In assessing workplace violence situations, there are clearly certain occupations where the risk of aggression is higher. These include retail workers (especially at liquor or convenience stores), restaurant employees and bartenders, health care workers and educators.
Even though the risk of workplace violence exists in many different vocations, there are some proactive approaches that employers can and should use to minimize the risk. This article will highlight some approaches that employers may wish to consider to minimize risk of worker conflict.
Minimizing insider threats
Instituting zero tolerance of workplace violence: While this may seem an obvious approach, attempting to create a company culture against all abusive behavior is a strong preventative approach. Such a policy should be emphasized in the company employee handbook and stressed in all employment activities.
Educating employees on reducing workplace violence: Employers may wish to utilize training on addressing conflict between management and staff. Those occupations with a higher risk of violence may also want to institute more intensive training on how employees should respond to potential security threats.
Creating a threat assessment team: Employers may want to create a specific team devoted to addressing workplace conflicts that potentially could develop into serious threats. This team should receive specific training to address conflict resolution to minimize seemingly minor conflicts from escalating into serious threats.
Monitoring employees: Most employers conduct employee evaluations that review the employee's work and provide feedback on job performance. Identifying deficiencies of employees at the earliest stage of employment and either addressing the situation to improve performance or terminating the relationship can help avoid potential threats with the employee.
Intensive and careful hiring: Probably the best means of eliminating potential employee violence involves thorough investigation of the employee before hiring. Performing an intensive investigation of the employee and discovering any "skeletons" that could be part of a disruptive employee's past are crucial to minimizing risk.
Attempting to eliminate emotion from employee termination: The firing of an employee is certainly one of the hardest parts of the employment relationship and the biggest risk of a situation that evolves into a risk of workplace violence. The focus at the termination meeting should be upon the employee's deficient job details rather than any emotional trigger sources (i.e., an employee's personality) that may be misunderstood by the employee.
Minimizing outside threats
An employer should certainly consider the risks of violence from outside sources when developing a workplace security strategy. These considerations include protecting employees when they travel between their vehicles and the jobsite and when they are at their place of employment. Such assessment may require professional analysis from security experts to recognize and address the risks.
Any workplace security strategy must consider how employees can remain safe while at their jobsite. Such considerations include:
• Limiting access to the building by keeping certain doors locked;
• Considering when, why, how and at what cost outside security will be provided;
• Considering adding security features such as additional lighting, surveillance, or alarms; and
• Considering running security simulations to address how employees will respond to a security incident.
Workplace violence is a growing threat that all employers must consider. This article is not intended to address all issues that employers face. Instead, this article seeks to prompt employers to be aware of the threat of workplace violence and consider how to address the risks to protect their most valuable asset: their employees.•
• Richard K. Shoultz is a partner in the Indianapolis firm of Lewis Wagner and is a member of the DTCI board of directors. He wishes to acknowledge the excellent resource for many of the topics of this article: Marsh & McLennan, Anatomy of Workplace Violence: Identification, Prevention, and Response, Insights, April 2016. Opinions expressed are those of the author.
Please enable JavaScript to view this content.