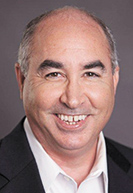 Currently, Indiana employers must cautiously navigate a maze of different marijuana laws affecting their employees working across state lines. This is unlikely to change in the foreseeable future. Illinois, Michigan, and Ohio have enacted legislation making marijuana use legal for medical and/or recreational purposes. For now, Kentucky and Indiana remain entrenched in opposing such legislation, although recent legal use bills are wending their way through each state's legislature. The reality is that many states have enacted marijuana legislation in various forms, some more ardent and progressive than others. Then there is the federal government to consider, because it still lists marijuana as a Schedule 1 controlled substance on par with heroin, LSD, and ecstasy, meaning it has a high potential for abuse and lacks any currently accepted medical use.
The simple realities of interstate economies have necessitated for years that Indiana companies function with an understanding of multiple state laws and regulations. Unfortunately, applying Indiana employment law to discipline an employee based in Illinois, Michigan, or Ohio who uses marijuana legally in those states could result in liability for the Indiana employer. But there is leeway in the legal marijuana laws that allows employers to safeguard and enforce their workplace drug policies.
Not all legal marijuana legislation is created equal. Understanding how each state's legal marijuana use laws apply to employers (and when and how federal funding or federal contractors may play a role in those laws) is paramount in drafting universally sound and appropriate drug use and disciplinary policies, and in limiting the risk of litigation.
Illinois – Workplace Drug Policies, Good Faith Belief, and Drug Testing
Of the surrounding states, Illinois has the most progressive marijuana laws by far. Illinois legalized the use of medical marijuana in 2014 through the Compassionate Use of Medical Cannabis Pilot Program Act, 410 Ill. Comp. Stat. Ann. 130/1 et seq. (although this law is scheduled to lapse July 1, 2020 [limited six-year length built into Act]). The Illinois General Assembly passed the Cannabis Regulation and Tax Act (CRTA) on May 31, 2019, which legalizes the recreational use of marijuana and which became effective January 1, 2020. 410 Ill. Comp. Stat. Ann 705/1 et seq. Within the CRTA, Illinois adopted broad antidiscrimination laws for the legal use of marijuana. The CRTA amended the Illinois Right to Privacy in the Workplace Act by defining "lawful products" to include products that are legal under state law, including marijuana. 820 Ill. Comp. Stat. Ann. 55-5(a). Employers were prohibited from discriminating against applicants and employees who used legal marijuana off an employer's worksite or premises during nonworking hours. Id. However, on December 4, 2019, based on some of the ambiguities inherent in the text of the CRTA, the law was amended (Senate Bill 1557) allowing further employer action for failed reasonable post- and pre-employment drug testing. Ill. Public Act 101-593.
The CRTA provides employers with certain safeguards. CRTA, section 10-50. First, the CRTA does not "prohibit an employer from adopting reasonable zero tolerance or drug free workplace policies, or employment policies concerning drug testing, smoking, consumption, storage, or use of cannabis in the workplace or while on call provided that the policy is applied in a nondiscriminatory manner." CRTA, section 10-50(a). Second, the CRTA does not require "an employer to permit an employee to be under the influence of or use cannabis in the employer's workplace or while performing the employee's job duties or while on call." CRTA, section 10-50(b). Third, the CRTA does not "limit or prevent an employer from disciplining an employee or terminating employment of an employee for violating an employer's employment policies or workplace drug policy." CRTA, section 10-50(c). Finally, the CRTA does not create a cause of action against an employer for: (1) discipline, termination, or withdrawal of a job offer if the action was taken pursuant to an employer's reasonable workplace drug policy or if the employer has a good faith belief that the employee has violated that policy. CRTA, section 10-50(e)(1)-(3), as amended by Senate Bill 1557.
But what exactly is the "good faith belief" standard under the CRTA? Pursuant to section 10-50(d), an employer's good faith belief that an employee is impaired in violation of its drug policy has to be based on whether "an employee manifests specific, articulable symptoms while working that decrease or lessen the employee's performance of the duties or tasks of the employee's job position." CRTA, section 10-50(d). The statute lists the "specific, articulable symptoms" that must be manifested.
Based on a plain reading of the amended legislative text, an employer may take corrective action based on its "reasonable drug policy, including but not limited to subjecting an employee or applicant to reasonable drug and alcohol testing, reasonable and nondiscriminatory random drug testing, and discipline, termination of employment, or withdrawal of a job offer due to a failure of a drug test." CRTA, section 10-50(e)(1), as amended. The good faith belief standard no longer applies in this instance. No guidance from the courts is as yet available on how "good faith belief" will be interpreted or whether random or pre-employment drug testing will remain viable under the law. Perhaps more troubling for employers, there is also no standard or definition of what a "reasonable drug policy" may be under the law.
Michigan – Unemployment Benefits and the Right to Employment
The Michigan Medical Marihuana Act (MMMA) legalized the use of medical marijuana. MI ST 333.26421, et seq. However, under the MMMA, an employer does not have to "accommodate the ingestion of marihuana in any workplace or any employee working while under the influence of marihuana." MI ST 333.26427, sec. 7(c)(3).
Enacted in December 2018, the Michigan Regulation and Taxation of Marihuana Act (MRTMA) legalized the recreational use of marijuana in Michigan. However, the MRTMA does not require an employer to permit or accommodate the use of marijuana in any workplace or on the employer's property, nor does it prohibit an employer from disciplining an employee for violation of a workplace drug policy or for working while impaired. MI ST 333.27954(3). Additionally, the MRTMA does not prevent an employer from "refusing to hire, discharging, disciplining, or otherwise taking an adverse employment action against a person with respect to hire, tenure, terms, conditions, or privileges of employment because of that person's violation of a workplace drug policy or because that person was working while under the influence of marihuana."
In a trio of cases, a Michigan appellate court has interpreted the MMMA to allow unemployment benefits to medical marijuana-using employees who have been discharged for failing an employer's mandatory drug test. Braska v. Challenge Manufacturing Co., 307 Mich. App. 340 (2014). After first determining that the claimants met the threshold requirements for unemployment benefits and that there was no evidence that they illegally ingested, injected, inhaled, or possessed marijuana on the premises of the respective employers, the Michigan appellate court found that to deny unemployment benefits for the legal use of medical marijuana was an imposition of a penalty which violated the law. Braska, 307 Mich. App. at 355-65.
In Eplee v. City of Lansing, the Michigan appellate court held that the MMMA did not provide a cause of action for an applicant whose conditional job offer from the City of Lansing was rescinded after she tested positive for marijuana during a mandatory pre-employment drug test. Eplee v. City of Lansing, 327 Mich. App. 635 (2019). The plaintiff contended that because she tested positive for THC as a result of her medical use of marijuana, the city was "absolutely prohibited from rescinding her conditional offer of employment." Eplee, 327 Mich. App. at 649. However, the appellate court held that section 4(a) of the MMMA "is an immunity provision; it does not create affirmative rights." Id. at 650. In distinguishing Braska, which plaintiff relied on in her arguments, the appellate court found that the plaintiff "could not point to any legal right that she had to be employed by [the city]," unlike the claimant in Braska who had identified an infringed right under the state's unemployment insurance statutes. Id. at 653-57.
Although the Eplee case seems like a win for employers, the case left open the question of whether an employee with a "termination for just cause" employment contract, as opposed to at-will employment, might have a cause of action under the MMMA in like circumstances.
Ohio – Employer-Friendly Provisions
Ohio's medical marijuana law went into effect in 2016. House Bill 523, 37 Ohio R.C. Health — Safety — Morals, § 3796, et seq. Ohio has not passed a recreational marijuana use law, nor is it anticipated that such a law will be passed or considered by the Ohio legislature this year. Under the current law, medical marijuana use requires a physician's recommendation for use by patients with specified medical conditions, including cancer and chronic pain. Further, sections 3796.28(A)(1)-(6) and (B) of the statute address the rights of employers as follows: (1) employers are not required to accommodate or permit medical marijuana use in the workplace, although they have the option to do so; (2) if an employer chooses not to accommodate or permit medical marijuana, it can still establish and enforce drug testing, a drug-free workplace, or a zero-tolerance policy; (3) employers retain the right to take adverse action against employees and job applicants who use, possess, or distribute medical marijuana; (4) employees and job applicants cannot sue employers in retaliation for medical marijuana use or possession; (5) any employee fired under a workplace policy that prohibits marijuana use cannot receive unemployment benefits; and (6) employees are not eligible for workers' compensation if their injury was a result of being under the influence of medical marijuana.
As a consequence of the strictness of this statute and its employer-friendly provisions, a drug-free workplace policy remains largely unaffected by Ohio's medical marijuana law.
Indiana and Kentucky – No Legal Use Laws
Currently, neither Indiana nor Kentucky has medical marijuana or recreational marijuana use laws on the books. In January 2019, Kentucky House Bill 136 was introduced, which would have legalized the use of medical marijuana. However, the bill was defeated in the legislature in March 2019. Similarly, Indiana has seen several legislative attempts to legalize the use of medical marijuana go down to defeat. In Indiana, possession of any amount of marijuana is a Class B misdemeanor, punishable by up to 180 days in jail and a fine of up to $1,000. In 2020, the several bills aimed at legalizing marijuana or reducing the penalties for possession of marijuana were introduced in the Indiana General Assembly, but none were heard.
Because neither Indiana nor Kentucky have legal use (whether medical or recreational) or antidiscrimination laws for the use of marijuana, Indiana employers can continue implementing drug-free workplace policies, including pre-employment, post-offer, and random drug testing in these jurisdictions.
The Interplay of Federal Law and State Law
Despite various and numerous states' legalization of medical and recreational marijuana use, marijuana is still classified as a Schedule 1 substance under the Controlled Substance Act (CSA). 21 C.F.R. § 1308.11. Consequently, many states' antidiscrimination marijuana use laws include exemptions based on whether an employer is a federal contractor or receiving federal funds. For instance, Illinois's CRTA includes a provision that the law cannot be construed to "interfere with any federal, State, or local restrictions on employment including, but not limited to, the United States Department of Transportation regulation 49 CFR 40.151(e) or impact an employer's ability to comply with federal or State law or cause it to lose a federal or State contract or funding." Ill. CRTA, section 10-50(g).
Additionally, illicit substance abuse is excluded as a disability under the Americans with Disabilities Act (ADA). 42 U.S.C. § 12114(a)-(e). So even when an employee is legally using medical marijuana under state law, if the employer is a federal contractor or receiving federal funds, the employer would still have the ability to terminate employment based on the federally illicit drug use. See, e.g., James v. City of Costa Mesa, 700 F.3d 394, 405 (9th Cir. 2012) (holding that the ADA does not protect medical marijuana users who claim discrimination on the basis of their marijuana use).
Some state courts have found that the federal Controlled Substances Act does not pre-empt state laws that protect employees and job applicants from employment discrimination based on medical marijuana use because the CSA does not specifically regulate the employment relationship. Noffsinger v. SSC Niantic Operating Co., 273 F. Supp. 3d 326 (D. Conn. 2017); Chance v. Kraft Heinz Foods Co., No. K18C-01-056 NEP, 2018 WL 6655670 (Del. Super. Dec. 17, 2018); and Callaghan v. Darlington Fabrics Corp., Docket No. PC-2014-5680, 2017 WL 2321181 (R.I. Super. May 23, 2017).
Conclusion
Indiana employers with out-of-state employees need to review the changing landscape of legal marijuana use and the court cases interpreting these statutes if for no other reason than to prepare for the possible legalization of medical marijuana in the not-too-distant future. Auditing drug-free workplace policies now and implementing the safeguards identified in the various states' legal use laws, as well as those sanctioned by the courts, will set the course for drug-free workplaces of the future.•
Louis Klein is managing partner of the Indianapolis office of Foley & Mansfield and is a member of the Defense Trial Counsel of Indiana. Opinions expressed in this article are those of the author.
Please enable JavaScript to view this content.