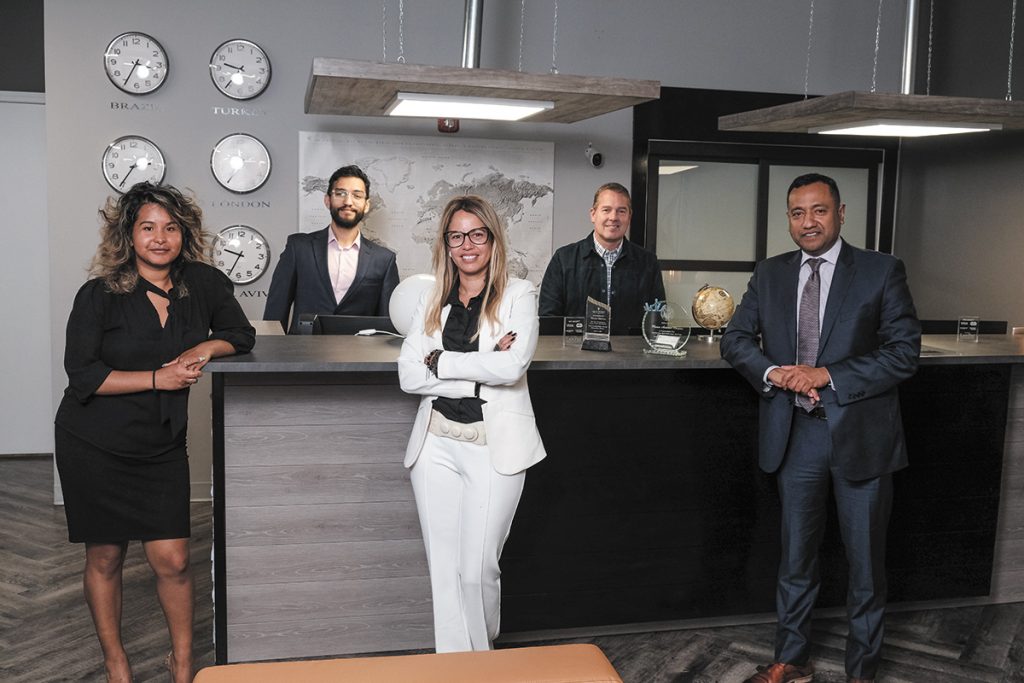 Marco Moreno was introduced to the idea of economic development by watching a rundown, forgotten neighborhood in Indianapolis get a second chance.
He came to the Circle City to study at Indiana University Robert H. McKinney School of Law and was intrigued by the neighborhood redevelopment work being done in the Fall Creek area just north of downtown. A few years later, his interest was reignited during a conference where he learned how regional centers were being used to inject additional funding into projects designed to grow businesses and help communities in the United States.
Most recently, the Indianapolis immigration attorney with Moreno LLP has stepped into the economic development arena by purchasing the regional center this is now that is now Crossroads Investment Partners LLC moving its headquarters to Indiana. He is now working to match foreign investors with activities in such areas as construction, manufacturing and health care around Indiana.
"I was just amazed at all the money that was being infused in this area," Moreno said, recalling his fascination with the Fall Creek effort. "Then I became very interested in other ways of finding sources of funding and not just completely relying on the government to give tax breaks."
While immigration attorneys are often hired by regional centers, Crossroads is believed to be the only such center owned by a lawyer. Moreno had originally wanted the city of Indianapolis or state of Indiana to be involved with establishing a regional center here, and although government officials were interested, they ultimately turned him down, he said.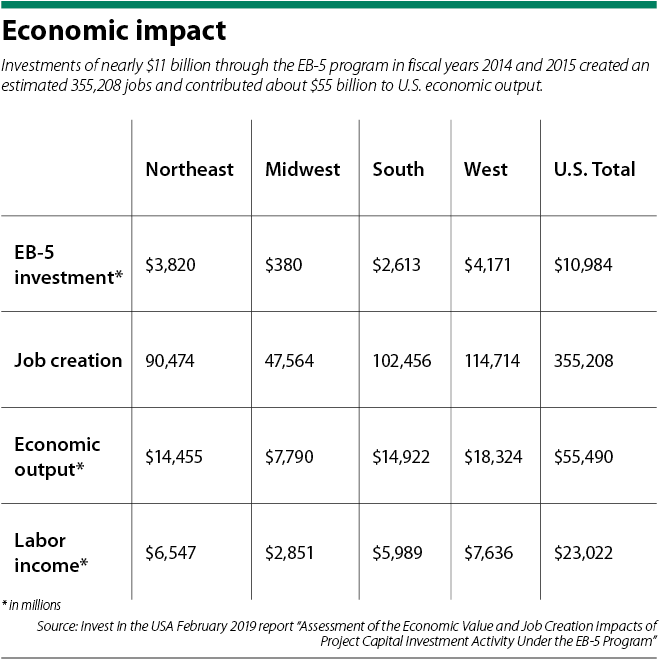 He continued, at the encouragement of a friend, to look at the possibility and went so far as to file an application, at the cost of $150,000, to create a new regional center. When the government's own deadline for processing the application stretched from one year to more than two years, Moreno tried another approach and was able to pick up Crossroads for $55,000.
The regional center is designed to bring overseas investors to Indiana, which has been benefiting from foreign investment for decades. Adam Berry, vice president of economic development and technology at the Indiana Chamber of Commerce, said the expenditures made by foreign companies are critical to the state's economy.
Former Gov. Robert Orr started the drive for foreign investment when he began courting Japanese businesses to open operations in Indiana. The result is seen in the workforce numbers. Citing 2017 statistics, Berry said 7.73% of Hoosiers worked at a majority-owned U.S. affiliate, an entity in which the foreign partners own more than 50%. This outpaced the national average of 5.97% of workers.
Also, foreign-based companies do well in the Hoosier state. The 2019 annual report from the Indiana Economic Development Corp. reported that 38 foreign-owned companies located in Indiana announced plans to expand, which is anticipated to pump $3 billion into the state's economy and create 6,000 new jobs.
"It's important for us to demonstrate that foreign-owned companies have been successful in Indiana and this is a safe place to put investor dollars," Berry said.
The gleaming high rise on the plot of land that used to hold Market Square Area in Indianapolis is an example of how foreign investors funneling their money through a regional center can boost a project. Overseas companies pushed roughly $25 million into what is now 360 Market Square, a 28-story mixed-used tower that includes a Whole Foods Market and 292 luxury apartments.
Moreno, who used to live in that building, sees many potential investment opportunities in Indiana for foreign nationals. His excitement has not diminished from the time he first learned about the economic development work done by regional centrals.
"… I thought this is the new best thing," Moreno recalled. "This is going to be the game changer."
Missing piece
With Crossroads, Moreno said he will be able to provide the piece that is often missing from other centers.
The Regional Center Program, established by Congress in 1990, enables foreign nationals to receive an EB-5 visa in exchange for investing about $1 million into an economic project that will create at least 10 jobs. Moreno said while regional centers can identify investment opportunities, they struggle to find foreign investors, sometimes having to get help from brokers who can charge hundreds of thousands of dollars but offer no guarantees they will find anyone.
Crossroads was having difficulty finding investors, which put the regional center in danger of being closed by the federal government, Moreno said. As an immigration attorney, he said he has an advantage in identifying investors because not only does he have experience handling EB-5 visa applications, he has also cultivated business relationships with attorneys and others around the world.
Jason Randolph, vice president of business development at Crossroads, echoed Moreno. "We've got investors on the bench ready to get into the game and we need to identify really good projects," he said.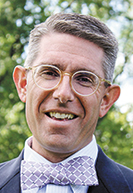 However, Aaron Grau, executive director of Invest in the USA (IIUSA), the trade association for the EB-5 Regional Center Program, sees the possibility for a conflict of interest within Crossroads because of its attorney ownership.
Questions could arise over whether Moreno is representing the interests of the investors or of the regional center, Grau said. Competition between states for investors can be fierce, so Moreno will have to be clear on whether he is representing a particular investor's interest or if he is representing the regional center and the project it is pushing.
Moreno countered by pointing to the safeguards in the system where he will have to comply with U.S. Securities and Exchange Commission regulations by providing full disclosure about the project to the investor. Details such as other sources of funding, total cost of the project and how the investor's money will be used will have to be provided.
Moreover, he will have to meet the requirements of the U.S. Customs and Immigration Services to ensure the investor gets the visa. Investors are putting money into the projects for the purpose of getting permanent residency. Moreno said he "actually cares" that the foreign nationals are able to realize their goal.
"I think that's where the other regional centers have screwed up …," Moreno said. "They're only representing the regional center (so they say), 'Screw the investors, who cares if they get their green cards?'"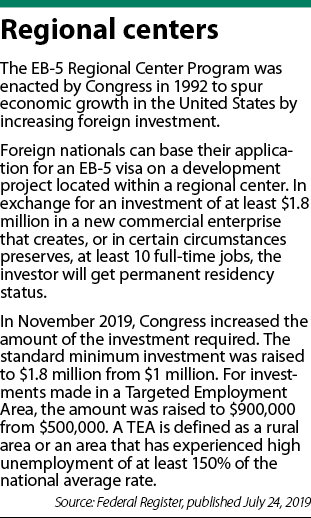 Potential projects
In an analysis of regional center activity, IIUSA found foreign investors pumped nearly $11 billion into the U.S. economy during fiscal years 2014 and 2015. The bulk, $7.1 billion, went into construction projects, while most of the $3.9 billion that was funneled into nonconstruction projects went to hotels, $1 billion, and real estate, $527 million.
Grau said investors are attracted to construction because they can more easily see the return on their investments. Although an engineering or health care project might produce white-collar jobs, foreign nationals are not likely to offer support because they want to be sure their investments lead to the jobs needed to get their visas. Creating high-skill, high-paying positions is more difficult, so investors do not want to risk losing their permanent resident status on a project that might struggle to generate the number of jobs required.
Even as COVID-19 has stalled the economy, Moreno is encouraging foreign nationals to prepare their investment applications in anticipation for when business starts moving again. He explained that getting a visa petition processed takes about two years, so with the hope that a vaccine is developed in the next 12 to 18 months, investors will be ready to jump when the pandemic ends.
And Randolph sees many investment opportunities coming. In particular, the outbreak may enable more businesses to qualify for the troubled business designation, which could then open them to foreign investors. Enterprises that were profitable but have fallen 20% or more on account of the shutdown will be attractive.
"I think COVID is going to provide larger opportunities than we know of today," Randolph said.•
Please enable JavaScript to view this content.