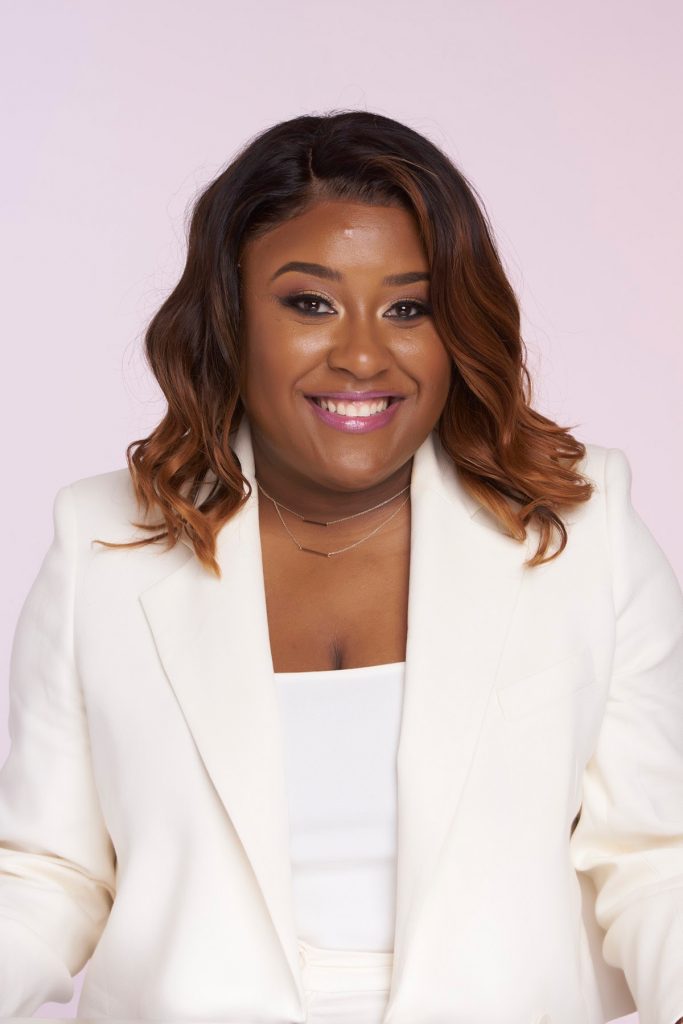 Fulfilling a lifelong dream can be daunting, even unattainable. It can take years before someone takes steps toward fulfilling a goal set for themselves. But a young Evansville attorney is breaking walls and building new dreams daily, balancing both a legal practice and a female-focused not-for-profit organization.
From the age of 10, Tanisha Carothers knew she wanted to be a lawyer. Full of dreams and passion to help her community, Carothers said she did everything necessary to get where she is today.
After receiving her undergraduate from Tennessee State University, a historically Black college, Carothers earned her law degree from Indiana University Robert H. McKinney School of Law in 2012. She veered into insurance for several years before returning to the profession that continued calling her name.
The Evansville attorney now owns her own law firm, T. Carothers Law Office, where she practices criminal defense, family law, and has a specialty in business formation and nonprofit startups.
That specialty, she said, has been cultivated over the past decade through her nonprofit work dating back to her first years of college. At the time, Carothers and her now business partner, Brittani Hunt, organized a summer camp for young girls to help them realize their potential and self-worth. What the two women learned from that experience laid a foundation for what would later become a full-fledged company aimed at encouraging other women from all walks of life.
"We realized a lot of those same issues were present in their mothers. Most girls learn insecurity when they see their mom judge themselves harshly," Carothers said. "With women, we are focused on being better today than we were yesterday — it sounds very simple, but just making a commitment every day to be better and intentional and set goals and strive for them in the midst of the juggle."
Burnt out, making space
That's when the two women became business partners and decided to create the online platform HerSpace Co., a place where the "modern woman" can be and become challenged and celebrated, and most importantly, find community.
"And to be honest, it came out of … our own need for a space that was on the go," Carothers said. "The reality is that most of us don't have time or space to stop and do retreats for ourselves and to do the work we need sometimes. We wanted to find a way to journey with the woman."
Now looking toward its fifth anniversary, HerSpace is an online platform that offers content, tools and virtual experiences for women to engage with themselves and others in a healthy way.
HerSpace's most popular tool, the Layered Living Planner, is designed to be a part of a woman's everyday life as she lives and evolves, Carothers said. The planner offers pre-work and prompts for reflection and growth in various areas of a woman's life, broken into 12 layers that Carothers said try to address the total sum parts of a woman. That includes her dreams, personal development, self-care, finances, and health and wellness, among others.
The company also hosts speaking engagements and virtual events for its more than 1,000 members, who represent a local, national and international presence.
As she balances running an online business and maintaining her legal practice, Carothers has found that both career paths go hand-in-hand.
"A lot of times I'm able to attract business clients because they know my background and they value my experience. I have been fortunate to gain some experiences in the for- and not-for-profit world that lends to my expertise in the legal field. They connect very well," Carothers said.
She also offers small-business coaching, which has enabled her to not only provide legal advice, but also applicable advice because of her experience running her own business.
"And I can help you stay in legal compliance," she said. "So it's kind of the best of both worlds."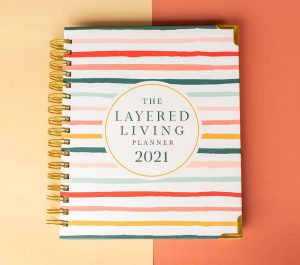 Setting an example
When she considers her friend and business partner, Hunt characterizes Carothers as compassionate, empathetic and sincere.
"Her moral compass is one of the most remarkable things about her, and her ability to look out for the least of these and the underrepresented is something that is natural to her," Hunt said. "She doesn't even have to think about it."
Carothers' legal practice and work with HerSpace Co. have merged in a way that complements both in a fruitful way. At face value, Hunt said Carothers' skills as an attorney are easily transferable to the HerSpace Co. business model when it comes to administrative tasks ranging from copywriting to negotiating contracts.
On the flip side, Hunt pointed to the ways in which Carothers' legal career and lived experiences have also been inspirational for women.
"For her as a Black woman attorney and what that means, walking into a room where a lot of times she is the only one who looks like her and what it means to navigate that and be unapologetic," Hunt said. "To be an inspiration to modern women everywhere, regardless of their background or race, that we, too, can be in those rooms and can navigate these particular spaces."
Considering her female colleagues in the legal profession, Carothers said it is important for them to engage and experience community with other women.
"So many us are juggling so many things. Your caseload, your personal life — I think it's important that we take time for ourselves in the midst of this profession," she said. "This can be a very demanding profession, and even with all of the billable hours, we have to take time to take care of ourselves."
Carothers is described by Hunt as the type of attorney the world needs more of, particularly now, when so many changes are taking place within the legal landscape, politics, civil unrest and in the face of injustice.
"I think it is such a gift to Indiana and the city of Evansville to have someone like her that is not just skilled and credible by way of title," Hunt said, "but someone who has the lived experience and the heart to navigate the courtroom and the community in ways that leave every place that she touches for the better."•
Please enable JavaScript to view this content.