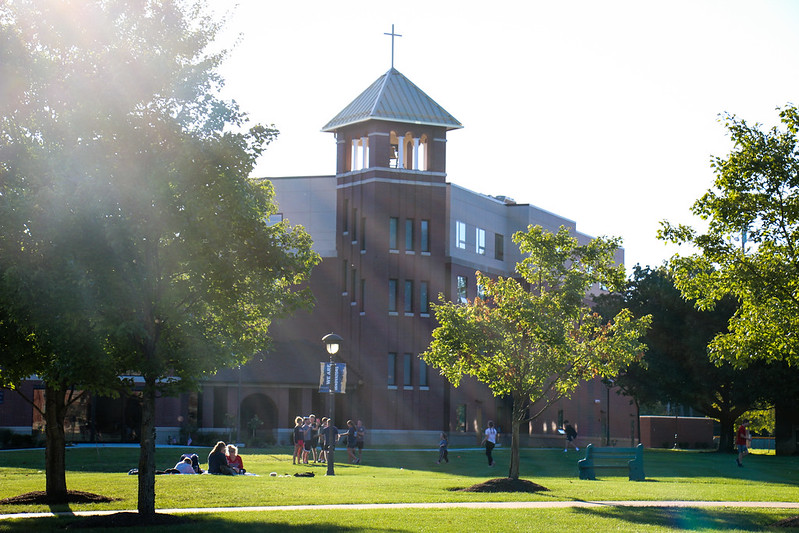 A former Marian University professor who was terminated despite having tenure has filed a lawsuit against the school claiming age discrimination.
Johnny Goldfinger, 61, filed the complaint Jan. 17 in the Marion County Commercial Court.
Goldfinger had been a tenured political science professor at Marian until last month, when the school's political science program was discontinued.
According to the Indianapolis-based university's tenure regulations, a tenured faculty member can be laid off only in cases of major changes of curricular requirements, an enrollment emergency or financial exigency. If the tenured faculty member is laid off, he or she cannot be replaced for three years "unless the terminated faculty member has been offered reappointment under conditions, rank, and tenure comparable to those held at the time of layoff … ."
According to Goldfinger's complaint, university administration made the decision to discontinue the political science program, then "went through the motions" of consulting with the school's Academic Policies Committee, which is supposed to be consulted before a program is discontinued.
When the APC was consulted, it voted against the proposal to eliminate the political science program, as did the faculty assembly. The board of trustees, however, approved the elimination.
According to the complaint, university administration stated its rationale for eliminating the program as follows: "The Recommendation to delete Political Science results from program analysis and personnel changes. Based on a recent program review of Political Science, a decision by the College of Arts and Sciences to pursue a different direction for its social science programs, and the reduction from three faculty members to one, Political Science is no longer viable as a major."
Goldfinger alleged in the complaint that he is qualified to teach 38 different courses currently being offered at Marian, but the university didn't offer him another position.
"The University deviated substantially from its standard policies in terminating Dr. Goldfinger's employment," he alleged. "It also claimed that it did not have any available position for Dr. Goldfinger but created a position in the new program to a younger professor. The administration could have easily created a similar position for Dr. Goldfinger.
"The University's stated reasons for terminating Dr. Goldfinger were not genuine or supportable and were pretext for age discrimination," he continued.
Goldfinger is requesting reinstatement or front pay, all wages he would have received if he were not terminated, liquidated damages, lost Social Security income, annuity and retirement savings, prejudgment interest, attorney fees and costs.
The case is Johnny Goldfinger v. Marian University, Inc., 49D01-2301-PL-001948.
Marian had not responded to the complaint at Indiana Lawyer deadline, and online court records did not list an attorney for the school.
Please enable JavaScript to view this content.