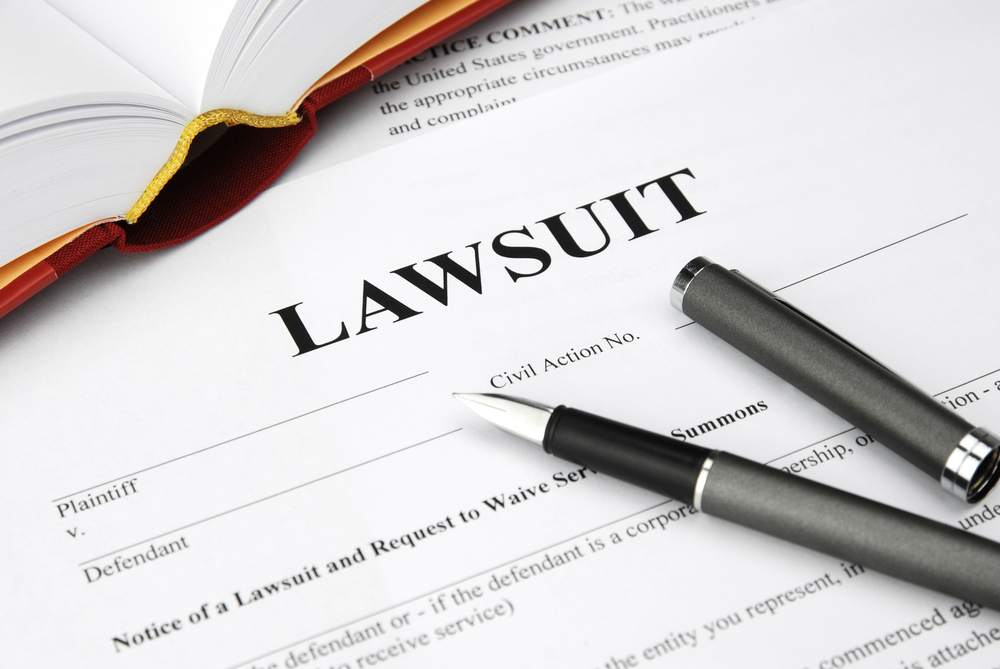 A school counselor who was fired after discussing with a reporter the South Madison School Corporation's policy of calling students by their preferred pronouns without parental notification has filed a federal lawsuit for violations of her First Amendment rights.
The lawsuit comes as Indiana prepares to enact legislation that would ban such a policy.
In Kathy McCord v. South Madison Community School Corporation, 1:23-cv-866, Kathy McCord is alleging the Pendleton-based school system engaged in free speech retaliation, compelled speech and viewpoint discrimination. She also alleges her right to free exercise of religion was violated, as was Indiana's Religious Freedom Restoration Act.
According to the complaint, South Madison Schools adopted a "Gender Support Plan" in August 2021 that "calls for participation in the so-called 'social transition' of students who express a 'gender identity' inconsistent with their sex by using names and pronouns inconsistent with the student's sex and legal name."
"Prior to this new policy, South Madison employees would notify a student's parents and seek their consent before using cross-gender names or pronouns for the student," the complaint, filed in the Indiana Southern District Court, says. But the new policy "did not require parental consent, or even parental notification, to change a student's name and pronouns, although such action is part of the psychotherapeutic intervention sometimes called 'social transition.'"
McCord objected to the new policy, the complaint says — particularly to the lack of parental notification or consent.
The Gender Support Plan was never presented to the public or the school board, the complaint says, but members of the public learned of it and "tipped off" a reporter with conservative news site "The Daily Signal."
The reporter interviewed McCord for the story, which was published last December. McCord was subsequently terminated, receiving a termination letter that said her conversation with the reporter "resulted in severe, unwarranted reputational damage to the school corporation."
The complaint is seeking declaratory judgment that the Gender Support Plan is unconstitutional as applied to McCord and violates RFRA; a permanent injunction reinstating McCord and prohibiting South Madison from requiring her to participate in the policy; and back pay, front pay, damages, attorney fees and costs.
Indiana Lawyer has reached out to the superintendent of South Madison Schools for comment.
McCord is being represented by the Alliance Defending Freedom and local counsel Joshua D. Hershberger of Hershberger Law Office in Hanover.
"No educator should be fired for expressing her beliefs, especially when she speaks in her personal capacity, on her own time, and out of concern for her students," ADF Senior Counsel Vincent Wagner said in a news release. "Yet when Kathy spoke out about South Madison's controversial new policy, the school district did just that.
"Kathy knows that kids do best when schools and parents work together. But South Madison's harmful policy leaves parents in the dark," Wagner continued. "South Madison violated Kathy's rights by forcing her to contradict her religious beliefs and participate in this policy. Schools can't keep secrets from parents about their children's mental health and wellbeing."
The Indiana Family Institute has also spoken in support of McCord.
"The South Madison Community School Corporation's woke new policies have created religious liberty conflicts for a number of Corporation employees," IFI Executive Director Ryan McCann said in a news release. "Schools in Indiana don't get to function as parents. In fact, requiring teachers to withhold sensitive information from their own parents isn't just poor public policy — it's a fundamental misalignment with the values of Hoosiers."
The case has been assigned to Senior Judge Richard Young and referred to Magistrate Judge Mario Garcia. It comes less than a month after Republican Gov. Eric Holcomb signed House Enrolled Act 1608, which requires schools to notify parents if a student requests to change their name, pronoun, title or "word to identify the student."
HEA 1608 will take effect July 1.
Please enable JavaScript to view this content.