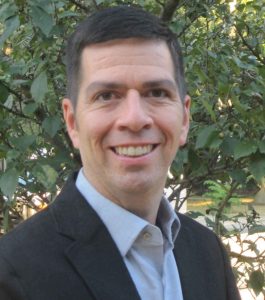 Magistrate Judge Mario Garcia of the U.S. District Court for the Southern District of Indiana, the first judge of Hispanic heritage to serve the Southern Indiana District, will be formally sworn in at 2 p.m. Friday at the Birch Bayh Federal Building and U.S. Courthouse in Indianapolis.
Chief Judge Tanya Walton Pratt will preside over the en banc ceremony in the William E. Steckler Ceremonial Courtroom.
The investiture ceremony is a public event, but seating is limiting.
A Zoom link is available for people who wish to view the ceremony remotely. To receive the Zoom link, please contact Deputy Clerk Doria Lynch at [email protected].
A 1999 graduate of Indiana University Robert H. McKinney School of Law, Garcia was selected in 2020 to fill a new magistrate judge position in the Indiana Southern District Court.
Garcia joined the firm that became Brattain Minnix Garcia after he completed his J.D. studies. He became a partner in the firm in 2008 before rising to the position of managing member.
The Bloomington native trained as a registered civil mediator and has extensive courtroom experience in both civil and criminal law, appearing in more than 500 hearings in Indiana's federal and state courts in the last five years.
He was selected by the Indiana Federal Community Defender's Office to lead the response to pro se compassionate release filings under the First Step Act. Garcia was also a member of the Southern District of Indiana's Criminal Justice Act panel and provided pro bono services for 10 years to participants in the district court's Re-Entry and Community Help, or REACH, Program, which helps individuals reentering society after incarceration obtain access to housing, employment and public assistance programs.
He will continue to serve the REACH Program as a judicial officer on an as-needed basis. He will also remain on the Southern District of Indiana's Local Rules Advisory Committee.
After he joined the federal bench, Garcia told Indiana Lawyer, "As a magistrate judge, I'm looking forward to using my 21 years of experience in a wide variety of cases to help people quickly, efficiently, and fairly resolve their legal issues. I hope they will look back and agree that the court provided them with an opportunity to reach a just outcome here in the Southern District of Indiana."
Magistrate judges are appointed to eight-year terms by U.S. district court judges and are eligible for reappointment to successive terms.
Please enable JavaScript to view this content.