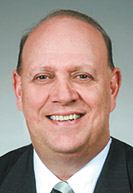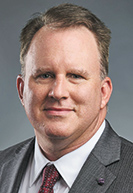 One of the big questions on the minds of lawyers, judges and mediators everywhere, not just in Indiana, is what mediation is going to look like "post-COVID." At the onset of COVID, most mediators quickly pivoted to using virtual formats that have worked well for most cases and become more popular as everyone learned that these formats can save travel expenses and valuable time. As a result, many in the profession are questioning whether we will ever get back to in-person mediations as the norm.
We interviewed some of Indiana's most prolific mediators regarding this issue, including Sam Ardery, Ross Rudolph, Bill Hussmann, John Van Winkle, Sally Zweig, Neil Bemenderfer, Doug Hill and Terry Shewmaker. Out of these interviews and discussions, a handful of common questions and issues emerged.
What is your current percentage of virtual mediations?
The lasting effects of COVID and the adoption of new technology was evident in these discussions. Almost all the mediators still utilize a very high percentage of virtual or hybrid mediation rather than face-to-face meetings. The mediators generally are using virtual mediation for at least 80% of their practices. One mediator believed he used a hybrid version of mediation as much as 65% of the time, while another mediator had briefly returned to a 50-50 mix of virtual and face-to-face mediations until the COVID-delta variant emerged. But one mediator continues to do most of his mediations in person.
Do you see these mediation percentages changing?
The mediators mostly reported consensus on this issue. Generally, they believe the virtual format will continue to dominate the modern mediation process and the true in-person format will most likely never be more than 50% again. There was also a strong belief that hybrid versions of mediation would continue to increase in popularity. Again, one mediator believed in-person mediation could regain predominance.
What have been the trouble areas with virtual mediation?
The consensus was that technology challenges and glitches were the largest concern coming from a wide variety of areas, including the parties' technical problems, connection issues, difficulty with document sharing and execution of settlement agreements. Several mentioned additional issues when dealing with multiple parties, complex issues and the inability to read body language. Ultimately, when pressed on a solution to these issues, the mediators utilized more pre-mediation conferences to work through complex issues and allow more time to gauge positions and understand nonverbal communications.
Do you have a preference on format?
Interestingly, there was split of opinion on this topic. Although most mediators did not have a strong preference, many really liked virtual mediations, a few leaned toward face-to-face mediations and one strongly preferred this format. The mediators felt that opportunities to speak to counsel privately, advocate and give parties their "day in court" was sometimes problematic and less effective in virtual settings. Several mediators also noted that if a case had particularly tough issues or difficult parties involved, there was some perceived advantage to the live format in working through those problems. That being said, all the mediators stated they have become comfortable with virtual mediations and acknowledged the format has significant cost advantages and efficiency considerations for the parties.
Has your success rate changed with the onset of virtual mediation?
None of the mediators expressed any change in their overall success rate in the virtual format (or were not willing to admit as much), but a few individuals did report that during the first few months of learning the new format, they saw a decrease in successful mediations.
How has your preparation changed?
Due to the rise in the virtual format, almost all of the mediators had updated their preparation and procedures substantially. Most of the mediators admitted they routinely utilize pre-mediation meetings with the parties to not only develop an outline for their mediations but also to identify issues regarding technology, obtaining important contact information for all participating individuals, setting expectations for online wait times for conference, and determining whether a virtual format is a good fit for the parties. In fact, several mediators confessed they may use multiple conference sessions prior to the virtual mediation to help promote a successful outcome.
What is the biggest problem you have with participants in virtual mediations?
Technology was the hallmark for the responses to this question, but it came in various forms. Whether it was connection issues, utilizing virtual platforms, finalizing settlement agreements (DocuSign, Adobe Sign) or even using "reply all" with an email, it was still a significant issue. As a result, mediators emphasized obtaining familiarity with multiple mediation platforms including Zoom, WebEx and Microsoft Teams, including helpful software programs to finalize agreements, as well as keeping all the parties' landline, cellphone and email addresses handy. In addition, several mediators reported "party concentration/engagement" was a challenge. This was primarily due to parties multitasking or long delays between virtual conference sessions. As a result, mediators utilized more frequent communication with the parties to force engagement. Underlying all these issues, the mediators stressed that "flexibility" and "patience" is important not only for the mediator but also for the parties participating in virtual mediations.
What practice tips do you have for virtual mediations?
This group of mediators developed some good practices and procedures at the onset of COVID that should help all mediations.
1. Early on, identify the appropriate format/platform for the mediation, evaluating the personalities of the parties, complexity/type of legal issues and comfort level with technology, including access to technology, medical concerns and travel issues/expenses. Some mediators expressed concerns with using the virtual format for mediations involving employment, shareholder and corporate disputes.
2. Ask confidentially if parties have different preferences on the mediation format and consider weighing more heavily the preferences of parties who will play the biggest role. Also consider the preferences and nuances of not only the lawyers but also the people who will be making the final decisions, which are not always the same.
3. Remember there are cases that really do merit in-person attendance. The attorneys or parties may need in-person contact because the face-to-face dynamic can be important, especially when client control issues arise. Similarly, in-person mediation may be beneficial when body language, tone and the immediacy of making a decision is critical.
4. In the virtual format, consider staggering times for arrival on the day of mediation or subsequent mediation days due to the level of involvement of the parties and for efficiency.
5. Remember to specifically set expectations on what will be happening and potential wait times, including expectations for delays and the need to keeping moving between the virtual rooms. Along these same lines, several mediators noted that you must remember to drop into people's rooms to let them know what's going on, because the virtual format can be disjointed.
6. Consider placing parties and counsel with common issues together in a virtual room to discuss their positions while the mediator works with other parties.
7. Be mindful that people's reservoirs of patience are shallow. In that respect, identify if a party is attempting to utilize an initial mediation session to "test the waters" and resolve a case only on very favorable terms due to the low cost of the virtual format. Utilize pre-mediation meetings to curtail this detrimental strategy.
Although there were some disagreements on the long-term impact of virtual mediation since the onset of COVID, almost all mediators agreed it will continue to have an important role for many types of mediations. In addition, many mediators reiterated that if you refuse to learn new technologies for virtual mediation, your role as a mediator may become more circumscribed, because it is the new normal and many clients and younger attorneys now use these technologies in everyday practice and expect it.•
• Wade Fulford and John Trimble are partners and mediators at the Indianapolis firm of Lewis Wagner. Opinions expressed are those of the authors.
Please enable JavaScript to view this content.