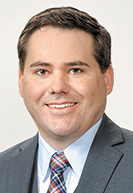 By Blake R. Hartz
As we enter peak gifting season, have you noticed an increase in the number of #ad or #sponsored posts in your social media feeds? While the holidays are one cause for this annual advertising bombardment, in parallel, enforcement of the unfair competition laws is leading to more sponsorship disclosures by content creators. In October, the Federal Trade Commission sent notice letters to more than 700 consumer products companies, advertisers and major retailers concerning deceptive or unfair endorsements and testimonials, providing a warning that offenses could subject them to civil penalties of more than $43,000 per violation! (However, the notice is clear that the letter is not suggesting that the recipients have engaged in deceptive or unfair conduct.)
So is this a new expanded policy or some form of politics-driven overreaching by the FTC? Not really. The basic guidance for endorsement and sponsorship disclosures are longstanding, and recent developments are just making it clear that the same goes for the internet and social media. For example, the "Notice of Penalty Offenses Concerning Deceptive or Unfair Conduct around Endorsements and Testimonials" distributed in the October FTC letters cites cases dating back to the 1940s, and the most recent citation is from 1984! FTC guides on endorsement and testimonials have been in the Code of Federal Regulations since 1975 and were most recently updated in 2009 (16 CFR Part 255). The FTC previously published additional guidance on social media issues a few years ago, so the recent notice letter is just a reinforcement of the existing policies. (Last year, the FTC requested public comment on the current version of the endorsement guides but has not yet proposed any amendments to the 2009 version.)
So what are the rules? The fundamental concept is honesty. Of course, misrepresenting an endorsement or the views of the endorser is off limits. So is using a genuine testimonial to make unsubstantiated or deceptive claims. But the more nuanced rule deals with disclosure: Where there is a connection between the endorser and the sponsor that might materially affect the weight or credibility of the endorsement, and the connection would not be reasonably expected by consumers, "such connection must be fully disclosed." See 16 CFR § 255.5. The material connection is satisfied by any financial, personal, family or employment relationship. The FTC has taken the position that basically any content from an individual through nontraditional media is one where the connection would not be reasonably expected by consumers. Thus, assuming there is a sponsorship connection, disclosures are required for endorsements and testimonials through social media, consumer reviews and other online platforms.
The kicker is that failing to disclose the connection can be a violation for both the endorser and the sponsoring advertiser. Given the scale of industry swept up in the October warning, it is no surprise that sponsors are requiring more compliance with these disclosure rules by influencers, consumer reviews and other social media content. All those new hashtags from your favorite content sources are not a coincidence.
If a disclosure is needed, it is important for the disclosure to be clearly understood and hard to miss, and it should be placed directly in the endorsement message/post/content itself. Burying a "#ad" in a long list of other tags or in a linked description is not enough. In 2020, the FTC imposed a $15 million fine on a tea company for unsubstantiated medical claims and failure to disclose connections with celebrities and influencers in their Instagram posts. In that case, the disclosures (when made) could only be seen by clicking "more" to expand the caption of the post, even though the endorsement/testimonial content was visible without further action by the viewer.
While the FTC position is paternalistic to consumers on the internet and social media on one hand, on the other, it sees disclosures as unnecessary for celebrities in television advertisements. See § 255.5 Example 2. It is hard to reconcile these positions. The influencers subject to the disclosure rules are often professional athletes or entertainers (i.e., traditional celebrities) or, at a minimum, known to their audience of followers/viewers/subscribers. Why should using a different delivery method change the expectations of the consumer? While social media can blur content and sponsorship, old media does, too, on grand scales. Here's an example: During the broadcast of the Macy's Thanksgiving Day Parade, the on-air personalities verbally introduced a segment as a preview of content the audience will be seeing online over the holidays — it was an advertisement for the broadcasters' parent company featuring the animation and characters from an upcoming feature film (being released by another affiliated company!). I am not sure how to count how many #sponsored tags could have been used. And "product placement" has long existed in traditional media content without disclosing material connections.
An even better question is, why are the expectations of the consumer audience part of this disclosure rule at all? It would be much simpler to just require disclosure of all material connections. No one would be surprised by TV ads with the added disclosures for paid celebrities, and audiences are already accustomed to months (or years) of political ads "brought to you by" various campaigns and organizations.
With the 700 warning letters, a potential rule change and estimates of more than $8 billion spent annually on influencer and social media marketing campaigns, we are likely to see more developments in the field of unfair competition relating to #sponsored content.•
• Blake R. Hartz is a partner at Woodard Emhardt Henry Reeves & Wagner LLP. Opinions expressed are those of the author.
Please enable JavaScript to view this content.