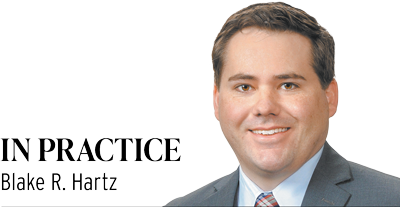 The phrase "artificial intelligence" is increasingly invoked throughout a wide array of industries and technologies (and their marketing), even making appearances in general news and political discussions. The legal sector is not immune, as AI is pitched as a feature of any number of services for legal research, document review and case organization. As AI becomes more integrated into research, design, art and culture, how does it fit into our intellectual property systems? The short answer is every lawyer's go-to response: "It depends."
To try to answer that question, we should understand what "AI" means. Here is the first problem. There are no universally applicable definitions. Instead, what is meant by "AI" is dependent on a specific usage situation. Typically, at a very general level of description, AI systems develop models that are trained on large datasets to generate an output (for example, a label or prediction) given an input of the same type as the training set. One example from my school days was the machine learning algorithms Netflix used to recommend more titles to its users, which was based on similarities both within titles in your current list and the preferences derived from studying other users' lists. (This was B.S. — before streaming — when you would curate the "queue" of physical discs brought to you in the mail!) Computer vision or image processing and recognition have long been fields for these technologies. More recently, several systems have been publicized that reverse the image recognition process. Instead of applying a label or description to an image, the system generates realistic images based on textual input from a user. Relatedly, AI systems can also be used to generate "deep fakes" mimicking real people. There are similar AI systems that can generate music that produces music that is recognizably in a certain style or genre.
Against that backdrop of what the technology can do, the questions then turn to how AI is used. In one set of scenarios, humans are using an AI system as a tool, providing input and direction to a machine to find solutions, generate new leads or speed up a creative process. Computer simulations have been used for decades to aid R&D processes in a variety of fields, and this application of AI is likely to find a lot of applicable, or at least analogous, precedent in that history. These types of usages do raise questions about whether the creativity standards in intellectual property, such as the person of ordinary skill in the art in patent law, will need to account for a hypothetical person augmented by or using these powerful new AI tools.
Another scenario has the machine generating content without active human involvement. Can the computer program, as the creator of the new materials, own the IP as an inventor or author? So far, in the United States, the answer is "no" for both patents and copyrights. Recent test cases (from the same research group) named a computer system as the inventor of a patent application and the author of a visual artwork in a copyright application. Both types of applications were refused because there is no human inventor/author. But the same result does not necessarily apply internationally. A recent decision from a parallel case in the European Patent Office clarified that, while the machine cannot be named as the inventor, the machine's human owner could be named as the inventor to fulfill formal application requirements. As another example, the United Kingdom has a statutory category of copyright protection for "computer-generated works."
So if the computer doesn't own anything, then there is nothing to worry about? Not so fast. First, there is a gray area in the U.S.: If humans are not actively involved in the creative process leading to the invention or expressive work, and the AI is not an inventor or author, then it is unclear if there is anyone who can claim rights in the AI-generated creations. Second, if you are using software tools developed by others, the licenses and other agreements relating to those tools would need to be carefully reviewed to ensure the resulting process/design/idea/work is not subject to rights of the software or service provider. The owner of the data used in training an AI system may have other rights independent of the software provider. Read the fine print. It depends.
My discussion so far has focused on patent and copyright law because that is where the recent disputes have been getting attention. But what about other forms of IP? For trademarks, the primary entity-based questions are about the businesses involved in using the marks (or trade dress such as product design) rather than the role of specific humans and machines to create the mark. We are not at the point where computers are autonomously setting up their own businesses!
And trade-secrets law can protect virtually any form of information that has commercial value — again, without dictating by who or how the information is generated. It is even possible to establish trade secret rights in information derived from public data. Crunching a huge amount of data to come up with an interesting (and valuable) set of information is a prime opportunity for contributions from AI.
Where do we go from here? Various IP offices around the world have requested comments and published studies on how to deal with AI in their respective IP systems. There are also calls to set up new forms of legal protection for AI instead of trying to apply old statutory schemes (including their historical reliance on human inventors and authors) to these new problems. Something like that is probably many years away, though. In the meantime, you can evaluate a new AI-based IP issue in the usual ways: understand the specific facts, including the roles of the people involved, the AI system and what they have made; seek out the applicable laws and decisions interpreting those laws; and decide how best to apply that law to the facts at hand. And don't forget our mantra: "It depends."•
__________
Blake R. Hartz is a partner at Woodard Emhardt Henry Reeves & Wagner LLP in Indianapolis. Opinions expressed are those of the author.
Please enable JavaScript to view this content.